Looking to Outsource Order Fulfillment to a 3PL?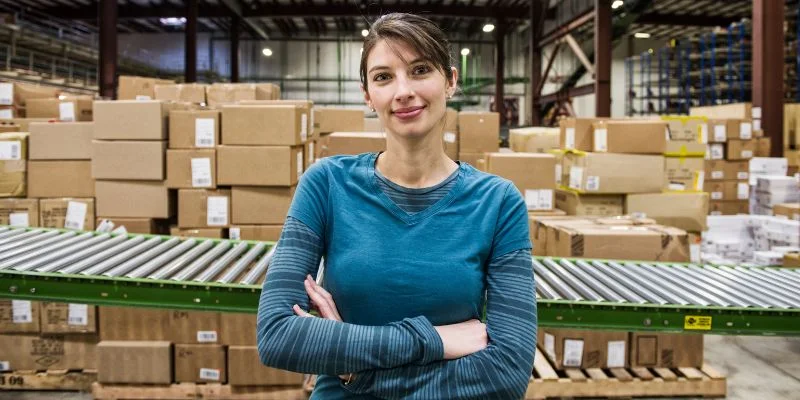 Advantages Of Using A Prep Center Toronto
One of the essential advantages of a Prep Center in Toronto is its ability to deliver a broad range of fulfillment services to help you manage and optimize your fulfillment process. From providing FBA removal requests to supplying chain solutions, their experienced staff can take care of all your prep facility needs so you can focus on growing your business.
The account manager dedicated to your account is always available to provide personalized guidance and support. When offering super competitive prep fees, a Prep Center in Toronto has just what you need. They provide services for Amazon prep and assist with FBA removal requests and supply chain solutions.
Benefits Of Working With A Prep Center Toronto
Working with Prep Center Toronto can provide various benefits to help you succeed in your academic journey. Here is a look at the legendary benefits you will get when you work with Prep Center Toronto:
Affordable Fulfillment Centers:
Working with a Prep Center in Toronto can preserve you time and money when finding the right fulfillment centers for your goods. They can find the most cost-efficient warehouses and ensure your products are shipped quickly and safely.
FBA Business:
A Prep Center Toronto can also help you with all aspects of setting up, managing, and optimizing your FBA prep service. They know Amazon's FNSKU labels and can help you ensure your goods meet the necessary standards for listing on their website.
Amazon FNSKU Labels:
If you use Amazon's FNSKU labels, Prep Center Toronto can help guide you. They will be capable of obliging you in creating compliant labeling and packaging, as well as working with you on any other necessary steps to set up your goods listings on Amazon.
Services Offered By Prep Center Toronto
Prep Center Toronto offers a wide variety of services for customers. From shipping to custom product fulfillment, they have the perfect solution for your needs.
Shipping Services:
Prep Center Toronto specializes in offering efficient and cost-effective shipping solutions. They provide a variety of shipping options that accommodate customer requirements and timeframes. They also offer custom packaging solutions to ensure your shipment arrives in perfect condition.
Custom Product Fulfillment:
Their team can manage the entire product fulfillment process, from inventory management to order processing and shipping. They guarantee accuracy and timeliness when it comes to fulfilling orders. So you can have relaxation of mind understanding that your outcomes will arrive on time and in perfect condition.
Software Solutions:
They offer custom software solutions for their partners, including integrated e-commerce and inventory management systems. Their software enables businesses to streamline their operations and improve customer service. You can collect the most out of your online mart.
Things To Consider When Looking For A Prep Center Toronto Provider
Several essential factors must be considered when finding a Prep Center Toronto provider for shipping products.
Reputation:
Evaluating a Prep Center Toronto provider's reputation is essential when selecting a shipping partner. Ask about and read online examinations to comprehend how people feel about the service they provide. So you can know that your products will be handled carefully.
Efficiency:
Selecting a Prep Center Toronto provider who can offer fast and reliable service is essential. Ask them about their turnaround times and shipping options to ensure your goods arrive on time and in the condition you expect.
Flexibility:
Select a partner who can adjust their services, such as last-minute changes or special requests for an upcoming shipment. This can help you avoid delays and guarantee your products are timely. Deliver.
Does Your Business Need A Prep Center Toronto Provider?
The explanation is yes if you seek faster turnaround, multiple (FC's) fulfillment centers, carton forwarding, cheaper spd rates, and average shipments. Prep Center Toronto provides an all-in-one solution for businesses that need reliable and cost-effective solutions to fulfill their orders.
With its streamlined process, companies can save time and resources by managing all their orders from one place. The Prep Center Toronto system ensures that orders are tracked, audited, and shipped quickly and efficiently with minimal effort. With its advanced software, businesses can ensure that their operations will run smoother and faster than ever.
Differences Between Prep Center Provider And 3PL
At Prep Center Toronto, they specialize as a prep center provider. They focus on delivering their consumers with the highest quality packaging and shipping services. Their process begins with receiving the client's inventory, inspecting it for quality and accuracy, and then packaging the items according to their specifications. Once the products are ready for shipment, Prep Center Toronto can ship them to any destination worldwide.
3PL (third-party logistics) providers offer similar services to Prep Centers. However, 3PL providers typically act as the middleman between the client and shipping carriers, allowing them to get better rates on shipping services. In expansion, they can provide clients with more comprehensive services such as order fulfillment and warehouse management.
What Type Of Companies Look For Prep Center Toronto?
In today's competitive job market, companies of all sizes and across industries increasingly seek technical training to ensure their workers have the skills they require to excel.
Food and Beverage Industry:
Prep Center Toronto offers comprehensive food preparation services to restaurants, bars, cafes, and other businesses related to the culinary industry. With a wide range of equipment and ingredients, they're an excellent choice for those examining to streamline their food service process.
Pharmaceutical Companies:
Prep Center Toronto's cleanroom facilities are perfect for pharmaceutical companies looking to create sterile and secure conditions while preparing drugs and medicines. Their attention to detail, strict protocols, and industry-leading standards make them an ideal choice for any company in this field.
Hospitality Industry:
For those in the hospitality industry, Prep Center Toronto's high-quality kitchen solutions can help streamline and simplify processes. With reliable food prep services, they are an ideal choice for busy restaurants or catering companies that need to be able to deliver consistent results quickly.
Benefits Of Working With SHIPHYPE As Your Fulfillment Partner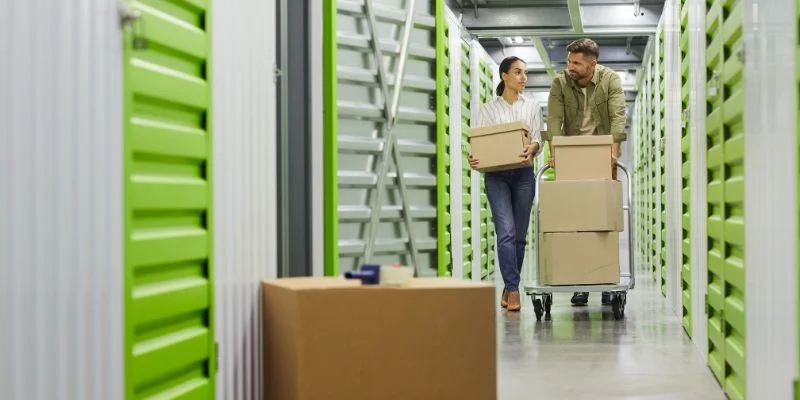 SHIPHYPE offers many benefits for businesses outsourcing their fulfillment needs to Prep Center Toronto. Here are simply rare of the benefits:
Streamlined Processes:
SHIPHYPE offers streamlined processes that allow you to quickly and efficiently process orders, eliminate manual tracking tasks, and leverage data-driven insights. This simplifies the entire order fulfillment process while ensuring accuracy and speed.
Robust Logistics Support:
With SHIPHYPE as your fulfillment partner, you'll have access to a robust logistics network and experienced fulfillment teams who can quickly process orders and ensure packages arrive on time. So you never have to stress about holds or lost orders.
Scalable Services:
SHIPHYPE provides scalability in order fulfillment, allowing you to expand your business without additional resources or labor. This will encourage you to adapt to changing demands and keep up with growth quickly. So, when you need to increase output or add new product lines, SHIPHYPE is ready to meet your needs.
Request a quote
Fill the form below and our sales team will be in touch.
Don't like forms?
Email Us:
[email protected]