Looking to Outsource Order Fulfillment to a 3PL?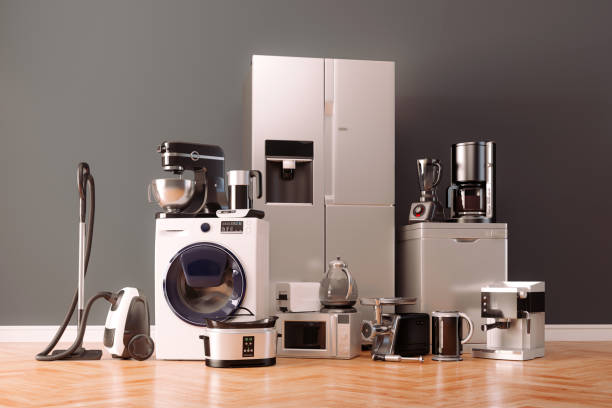 Things To Consider When Shipping Kitchen Appliances
Are you running online stores that sell kitchen appliances? If so, you'll need to ensure that your customers receive their orders promptly and that they are of the highest quality. This is where SHIPHYPE comes in. We offer comprehensive 3PL solutions for kitchen appliance fulfillment, allowing an online store to easily manage inventory and expand your sales channels.
At SHIPHYPE, we understand that customers expect quality service when they purchase kitchen appliances online. They want a seamless experience from quote entry to store pick-up or shipping. That's why our 3PL solutions are designed to integrate with your ecommerce business so that you can provide the ultimate customer experience. But before shipping, you need to know a few factors that will save you in the long run.
Keep Track Of Inventory
You must keep track of your inventory, so you never run out of the most popular kitchen appliance brands. With SHIPHYPE, you can view real-time inventory management levels and get alerts when a product is running low or out of stock. This will ensure you never miss an opportunity to increase sales.
Keep Shipping Costs Low
Offering free shipping is one of the best ways to attract new customers. SHIPHYPE can help you keep your shipping costs low by working with carriers and negotiating better rates for your business. We have a global network of trusted partners, so you'll always get a great value on your shipments.
Customs Clearance & Compliance
If you're shipping kitchen appliances overseas, it's important to be aware of the customs regulations in each country. With SHIPHYPE, you don't have to worry about compliance – we handle all the paperwork and documentation, so your shipments always comply with local laws.
Taxes And Duties
Your customers may be required to pay taxes and duties depending on where you're shipping. SHIPHYPE helps you stay up-to-date with the latest tax information to charge customers accurately for the right amount.
If you are new to shipping kitchen appliances, you may feel overwhelmed. Don't worry; our experts at SHIPHYPE are here to help. We can provide all the support and guidance you need to make your kitchen appliances business successful. Our 3PL solutions are designed to make your life easier, so you can focus on what's important, growing your business.
Products We FulFill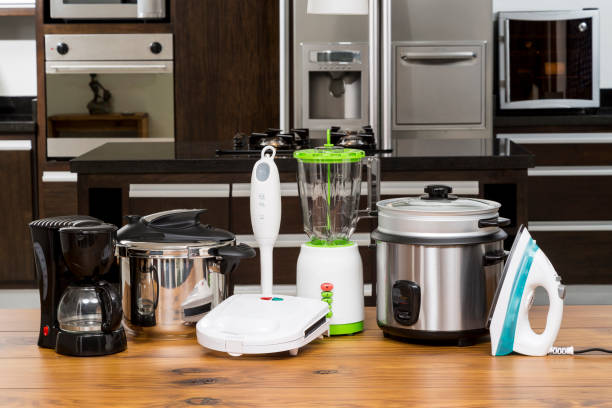 Kitchen appliances are very diverse, from small utensils to large appliances. The market size of the kitchen appliance industry has grown tremendously over the past few years. We proudly offer our fulfillment services for kitchen appliances, such as refrigerators, ovens, dishwashers, microwaves, and more.
SHIPHYPE truly understands the needs of kitchen appliance businesses, and we are committed to providing you with the best possible service. Your customers must have a positive experience when ordering kitchen appliances online. We are here to make it happen for you. Here are some of the products we can fulfill for you:
Small Appliances
We can fulfill all small kitchen appliances to meet your customer needs quickly and efficiently. Our fulfillment centers are well equipped with the latest technology to ensure your orders are delivered on time, every time.
Large Appliances
Large kitchen appliance orders require special handling and careful packaging. At SHIPHYPE, we understand this and can easily manage large kitchen appliance orders. All products are carefully packed and inspected before leaving our warehouses so you get the most accurate and efficient delivery service.
Cookware And Bakeware
We also offer fulfillment services for cookware and bakeware products. Our team of experts is well-equipped to handle orders of all sizes, from small kitchen utensils to large cookware sets. All items are carefully wrapped and packed with the utmost care for safe delivery.
Dishwashers
When it comes to dishwashers, we offer specialized order fulfillment services. We understand that these products require special handling and extra attention when packing and shipping. Our team will take care of all the details so you can rest assured your dishes will arrive safe and sound.
Why Choosing SHIPHYPE Is The Right Choice For Your Kitchen Appliances Business?
At SHIPHYPE, we are dedicated to providing you with the best possible service for your kitchen appliance business. Our team of experts is highly knowledgeable and experienced in all aspects of fulfillment services, so you can trust us to handle your orders quickly and seamlessly.
We offer competitive rates and reliable customer service, so you can always count on us to provide you with the highest quality service. Our other services include:
Accurate Order Fulfillment
Every order must be fulfilled accurately and quickly. Our team at SHIPHYPE is highly experienced in order fulfillment, so you can count on us to ensure every item is tracked and shipped correctly. For added convenience, we also offer automated order fulfillment services so you can be sure your orders are always fulfilled accurately.
On-Time Delivery
We understand that timely delivery is essential for any business. We are committed to providing our customers with the fastest and most reliable delivery service. Not only do we ensure that your orders arrive on time, but we also ensure they are packaged with the utmost care and attention to detail.
Cost-Efficient Solutions
We provide cost-effective solutions for your kitchen appliance business so you can save money and time. Our services are designed to reduce labor costs, minimize shrinkage, and help you meet customer expectations quickly.
At SHIPHYPE, we believe that success in the kitchen appliance industry requires more than just quality products. We strive to provide the highest level of service and support so your business can reach its maximum potential. Our team is always available to answer any questions, and we are here to help you every step of the way. Contact us today to learn more about how SHIPHYPE can help your kitchen appliance business succeed.
Request a quote
Fill the form below and our sales team will be in touch.
Don't like forms?
Email Us:
[email protected]