Looking to Outsource Order Fulfillment to a 3PL?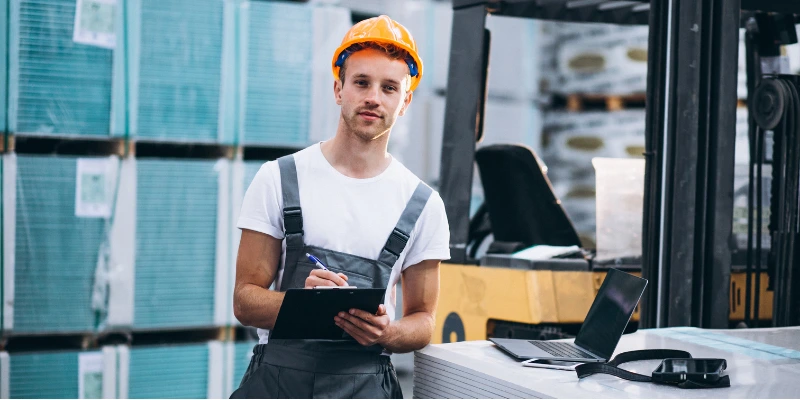 Advantages Of Using Warehousing Services In Canada
Warehousing services in Canada are essential for businesses looking to capitalize on growth and remain flexible. With the additional storage solutions provided, companies can easily manage inventory demand during times of expansion or limited working areas. This provides invaluable flexibility to maintain success even under changing conditions.
Warehousing services can be invaluable to businesses looking for improved efficiency and cost savings. With specialized equipment, expertise in inventory warehouse management system, economies of scale, and access to modern technologies and logistics systems; these solutions offer security protection and the capacity to optimize supply chains from end to end.
Benefits Of Working With Warehousing Services In Canada
Partner with a warehousing services provider in Canada to gain access to immense benefits that'll propel your supply chain forward. Among them are increased cost savings, reduced delivery times, and streamlined operations for greater productivity!
Enhanced Logistics Solutions:
Working with a warehousing service provider in Canada can help your business succeed tremendously. Optimize your supply chain and watch as logistics solutions transform inventory management and distribution processes, saving you time & money while increasing efficiency!
Cost Savings:
Outsource your warehousing and distribution services to a Canadian provider for cost savings! They can also offer specialized value-added services such as order picking, kitting, labeling & packaging, resulting in even lower operational costs.
Expertise and Industry Knowledge:
With decades of expertise in the Canadian warehousing industry, this services provider helps you stay one step ahead. Their wide-ranging knowledge and highly efficient solutions take your operations to new heights – giving you an edge over competitors!
Services Offered By Warehousing Services In Canada
Warehousing companies in Canada provide innovative solutions for any business looking to create an efficient supply chain. From storage and distribution to freight forwarding and value-added services!
Freight Forwarding:
Warehousing companies have you covered when moving goods. They are your one-stop shop! From customs clearance and freight consolidation to international shipping, these experts will ensure your delivery is on time and hassle-free.
Logistics Services:
Warehousing providers are more than just a place to store goods; they also provide invaluable logistics services that streamline supply chains, from inventory control and order processing to domestic transportation management.
Warehousing Solutions:
Warehousing companies offer custom solutions to businesses of any size, from tiny storage spaces to sprawling distribution centers. With their flexibility and expertise, they can provide tailored services that are just right for your company's needs!
Fulfillment Services:
Warehousing providers are more than just storage experts. They can also assist with the complete fulfillment process, from selecting and packing orders to organizing returns and dispatching products directly to customers.
Things To Consider When Looking For A Warehousing Services Provider
When searching for a warehousing services provider, there are essential points to remember. Make sure that you explore all of them carefully before making an informed decision!
Comprehensive Range of Services:
Were you hunting for the perfect provider to meet your business needs? Look no further! Find a company that offers everything from storage and inventory management to packaging assistance through distribution.
Customer Satisfaction:
If you want the best quality and customer service, don't just take someone's word. Please research to ensure that a potential provider has consistently positive reviews from their past clients. This is how you can be sure of superior satisfaction!
Brokerage Services:
Maximize the efficiency of your logistics operations and reduce expenses with warehousing services that offer brokerage capabilities. With this value-added service, simplify your process for smoother flow from the warehouse companies to the point of delivery to warehouse locations.
Does Your Business Need A Warehousing Services Provider?
Outsourcing warehousing services can be a brilliant move for businesses that need reliable storage and management of their products. By enlisting the help of a quality service provider, companies not only save money on costly construction, maintenance, and staffing fees associated with owning their warehouse and ensure efficiency in storing goods.
Storing products safely and efficiently can be daunting for many businesses, but outsourcing warehousing services to professionals could provide the solution. Not only does this help streamline supply chain processes and reduce the risk of potential damage or theft, safeguards operations and financials along the way.
Differences Between Warehousing Services Providers And Retail Logistics
Retail logistics and warehousing services represent two of the giant cogs in the supply chain machine. Warehouses are integral to keeping products stored, inventoried, and transported easily, while retail logistics move items from production through a vast network up to consumers' doorsteps.
To ensure success in the retail industry, businesses must be aware of the differences between logistics activities such as merchandising and marketing. Knowing how to manage their supply chain operations effectively requires a well-informed understanding of these aspects for maximum efficiency.
What Type Of Companies Look For Warehousing Services In Canada?
Companies across Canada are turning to third-party logistics providers for reliable warehousing assistance. From small businesses and startups to global enterprises, organizations of all sizes require aid in storing their products safely.
Retailers:
To keep the shelves stocked and products flowing, retailers rely on warehousing services to store their inventory efficiently. With these specialized operations, businesses could be able to meet customer demands.
Manufacturers:
Goods creation and transportation are essential in crafting, enabling manufacturers to bring their products from raw materials to finished goods. Proper storage of these components helps ensure they remain safe, while efficient domestic transit enables them to reach customers quickly.
E-commerce Companies:
E-commerce firms depend on effective warehouse management systems to keep their inventory organized, orders flowing smoothly, and customers satisfied. Without this vital service, businesses could suffer costly delays or disruptions in sales.
Benefits Of Working With SHIPHYPE As Your Fulfillment Partner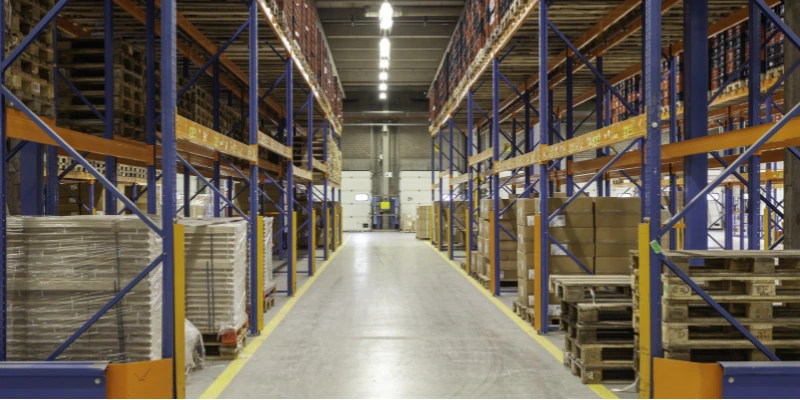 With SHIPHYPE, you can gain many advantages for your warehousing needs in Canada. From fast delivery to flexible storage options and cost savings, their entire suite of services makes them the ideal fulfillment partner!
Efficient order fulfillment:
At SHIPHYPE, we understand the importance of speed and accuracy. Our order fulfillment services guarantee same-day shipping so customers get their products fast, giving them peace of mind with reliable delivery every time!
State-of-the-art warehouse facilities:
At SHIPHYPE, you can rest easy knowing your inventory is in good hands. Our state-of-the-art warehouse facilities are stocked with cutting-edge technology to guarantee top-notch security and efficiency for all our customers!
Inventory management:
Utilizing SHIPHYPE's powerful inventory management system gives you a competitive edge, allowing for precise tracking of your stock levels to ensure that valuable data back restocking decisions. This puts you in control and enables successful long-term growth!
Request a quote
Fill the form below and our sales team will be in touch.
Don't like forms?
Email Us:
[email protected]