Looking to Outsource Order Fulfillment to a 3PL?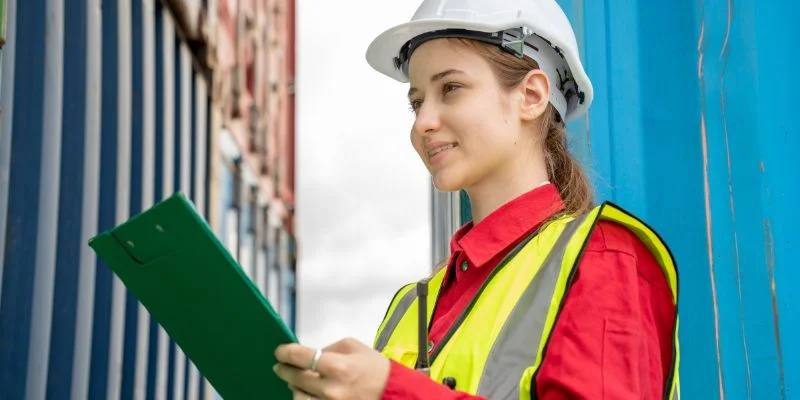 Advantages Of Using A 3PL Logistics Canada
There are multiple advantages to using a third-party Logistics Canada company for your business needs. First and foremost, outsourcing your logistics operations to a third-party provider can reduce costs significantly as they have access to the most efficient modes of transport and ensure that all shipments are accurately tracked.
When you need to distribute your products quickly and efficiently, third-party Logistics companies can provide you with the best possible solution. A third-party logistics company is an external business providing all necessary third-party logistics services to help you manage your transportation and supply chain operations.
Benefits Of Working With A 3PL Logistics Canada
Working with 3PL Logistics Canada can provide companies of all sizes in different industries with many benefits. Here are the best bases to work with a 3PL:
Cost Savings:
By outsourcing your supply chain and logistics needs to a 3PL Logistics Canada, you can save on costs associated with running an in-house logistic operation. With the help of their expert team, you'll be able to identify ways to reduce fees related to warehousing, shipping, and distribution.
Professional Expertise:
With a 3PL Logistics Canada, you can access the latest industry knowledge and professional expertise. They have advanced systems that keep them ahead of the curve in providing quality service and delivering goods efficiently.
Supply Chain Consulting:
A 3PL Logistics Canada can provide valuable insight into your supply chain. They can help you develop efficient strategies to save time and money. 3PL distribution company can provide accurate data regarding costs, inventory levels, and customer demand.
Services Offered By 3PL Logistics Canada
3PL Logistics Canada is a full-service logistics provider offering superior customer service and innovative, end-to-end supply chain services. They offer several services to meet the unique needs of each customer:
Transportation Services:
Their comprehensive transportation services include trucking, air freight, ocean freight, intermodal shipping, and rail transport. They are committed to delivering the most efficient transportation solutions for all your needs. So they can provide exemplary service for your needs.
Customs Brokerage Services:
Their team of dedicated customs brokers provides comprehensive customs clearance services in Canada and foreign countries. They ensure shipments clear customs quickly and efficiently while complying with all relevant regulations.
Warehousing & Distribution Services:
They offer secure warehousing and distribution services to meet your short-term storage needs. Their warehouses are equipped with advanced technology to ensure the safekeeping of your products. They also offer value-added services such as kitting, repackaging, labeling, sorting, and order fulfillment.
Things To Consider When Looking For A 3PL Logistics Canada Provider
Choosing the right 3PL Logistics Canada provider is one of the most consequential judgments you can make for the success of your business. There are multiple characteristics to look at when selecting a provider for your business.
Services:
It is critical to look at the assistance offered by the 3PL Logistics Canada provider. Consider other services that may benefit your business, such as order fulfillment or inventory management.
Technology:
Look for a provider that utilizes the latest technological advancements in their operations. This includes advanced tracking and reporting capabilities that help you stay informed of shipping and delivery status. Further, ensure they have robust security measures to protect your data.
Scalability:
Look for an offer that can scale with your business as it grows. They should be able to meet your current and future needs while being flexible enough to accommodate changes in your supply chain strategy. So, make sure your chosen Provider can provide customized solutions that fit your business.
Does Your Business Need A 3PL Logistics Canada Provider?
If you're looking to ship products throughout Canada and worldwide, a 3PL logistics provider in Canada may be precisely what you need. A third-party logistics provider (3PL) offers comprehensive services such as Canada warehousing, freight forwarding, and other supply chain resolutions for companies of all sizes.
At Acumen Logistics, they provide Canadian-based 3PL services with a personal touch. Their team of experts is faithful to delivering world-class logistics and supply chain solutions tailored to your needs and goals. They specialize in cross-border shipping, offering LTL (Less Than Truckload) and FTL (Full Truckload) freight forwarding services for all types of cargo.
Differences Between Canada 3PL Provider And 4PL
3PLs provide outsourced services such as warehousing and transportation. Their services mainly focus on physical activities like order processing and freight management. They usually have a faithful customer service team to handle any issues.
On the other hand, 4PLs provide higher-level services than 3PLs, such as supply chain planning and optimization. Rather than just providing logistics services, they specialize in managing and integrating all aspects of the supply chain. They provide consulting services to help businesses improve their end-to-end processes.
What Type Of Companies Look For 3PL Logistics Canada?
Companies in a variety of industries often look for 3PL Logistics Canada services. These services benefit companies needing help with their supply chain management.
Retailers:
Many retailers, from large chains to independent stores, utilize 3PL Logistics Canada to facilitate the movement of their goods throughout the supply chain. With 3PL's efficient delivery systems and flexible solutions, retailers can reduce costs and ensure orders arrive quickly and safely.
Manufacturers & Distributors:
3PL Logistics Canada can help manufacturers manage their ever-changing production schedules and the distribution of their goods. By outsourcing transportation and logistics services to a reliable provider, manufacturers can focus on producing high- products that meet customer demands.
E-commerce Businesses:
With the elevation of e-commerce, there is an improving demand for 3PL Logistics Canada to help store, package, and ship products. E-commerce businesses benefit from partnering with a reputable provider of logistics services to ensure their clients collect their goods on time and in the best condition.
Benefits Of Choosing SHIPHYPE For 3PL Logistics Fulfillment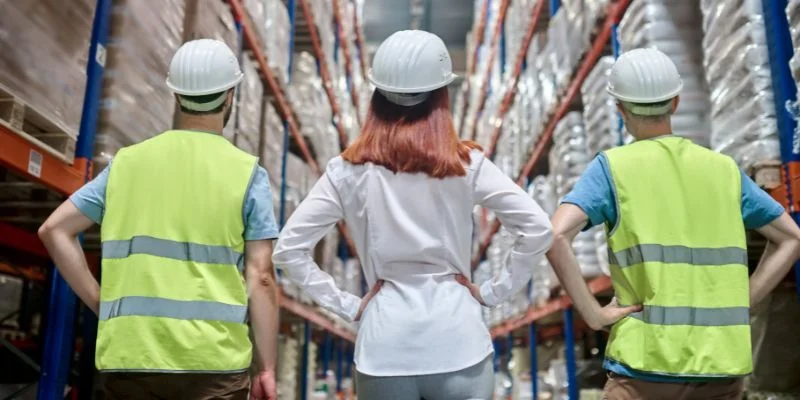 SHIPHYPE offers a range of benefits regarding 3PL logistics fulfillment in Canada. Here's why you choose SHIPHYPE for all your 3PL logistics needs:
Innovative Solutions:
SHIPHYPE offers innovative 3PL logistics solutions to help businesses scale operations and grow quickly and efficiently. With a focus on customer service, SHIPHYPE tailors their services to every customer's needs with superior accuracy and cost-efficiency.
Efficiency:
SHIPHYPE provides access to real-time status updates, allowing customers to track their products during transit for complete visibility of shipments. Besides, their team of professionals ensures that all orders are managed efficiently and on time.
Customer Support:
SHIPHYPE has a dedicated team of customer service professionals to assist with any queries or issues. Whether you need help tracking orders, understanding shipping rules and regulations, or anything related to 3PL logistics in Canada, SHIPHYPE can provide reliable assistance.
Request a quote
Fill the form below and our sales team will be in touch.
Don't like forms?
Email Us:
[email protected]