Looking to Outsource Order Fulfillment to a 3PL?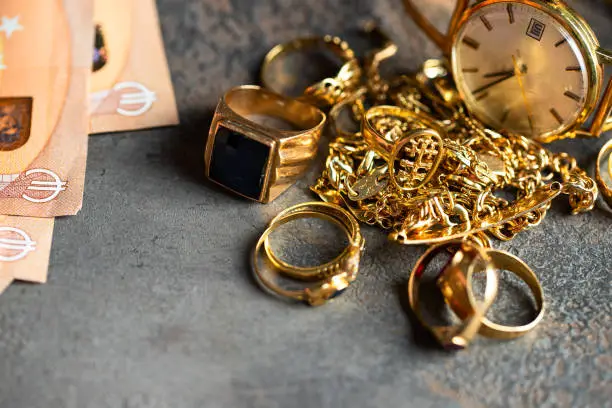 Things To Consider When Shipping Jewelry
Jewelry is a delicate material that needs optimal care regarding packing and shipping. A reliable fulfillment partner such as SHIPHYPE can help you with jewelry fulfillment services that streamline the processes of packaging, shipping, and tracking.
Our fulfillment company provides the accessories business with a wide range of accessory order fulfillment services that save time and money while ensuring the safe delivery of jewelry to customers. Every package is given top priority and timely shipped to its destination through our trusted carriers and fulfillment centers. But before shipping jewelry, it is important to consider the following factors:
Regulatory factors
It is important to abide by the regulations of the country you are shipping jewelry from. You must ensure that items are properly labeled and have appropriate tags for customs clearance. Moreover, be aware of any restrictions on certain materials or products to prevent delays and extra costs.
Jewelry Material
Jewelry comes in various materials, from precious metals to synthetic and plastic materials. When selecting jewelry for shipping, consider its weight, shape, size, and any special protection needs when packing it up. This will enable you to ensure that the jewelry is safely delivered without damage or breakage.
Inventory Levels
If you have an ecommerce business, ensure you have the right inventory levels for jewelry. Too much or too much fashion jewelry little stock can affect your shipping costs and delivery times. With SHIPHYPE's help, you can easily manage your inventory levels to ensure the timely fulfillment of orders.
Taxes And Duties
Depending on the country of origin, taxes and duties may apply to jewelry exports. Make sure that you are aware of the applicable laws and regulations to avoid any delays in shipping due to incorrect documentation or unpaid duties.
State Laws
Some states have laws and restrictions on a jewelry fulfillment service. Make sure you know the rules and regulations in each state before shipping to ensure your package arrives safely.
To make the process convenient, SHIPHYPE offers jewelry and accessory fulfillment services that take care of the entire process, from packaging to shipping. Our team monitors inventory levels, keep track of shipments and provides timely updates on order status. Our team will guide you if you are unaware of the regulations and restrictions.
Products We Fulfill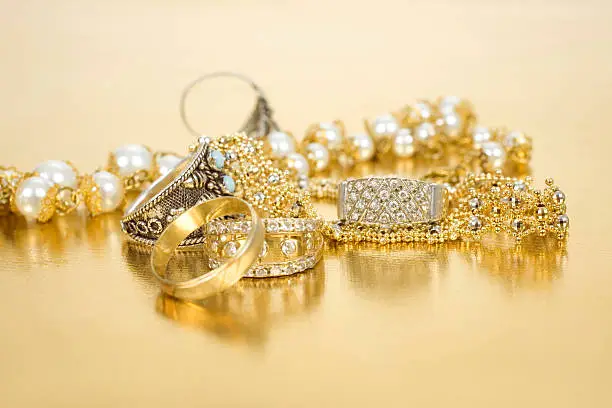 The market for jewelry and accessories is vast and ever-changing. That's why SHIPHYPE provides comprehensive jewelry fulfillment services for all items, from fashion jewelry to accessories, to meet your business needs.
Every e-commerce platform has distinct requirements, and we are here to meet them. Our team of experts will work closely with your business to ensure your orders flow efficiently and cost-effectively. Following is a list of products we fulfill:
Pendants
From classy to chic, we ensure your pendants reach their destination with care. Pendants can be delicate, requiring special attention at packing and shipping.
Bracelets
Choose from various styles, materials, and designs for your bracelet orders. We take extra precautions to ensure that the design looks just as perfect in customers' hands as on your e-commerce platform.
Earrings
Every piece of earring is crafted with precision and attention. So SHIPHYPE takes special care in packing and shipping these delicate pieces so they arrive safely to the customer.
Necklaces
Whether you want to make a statement or embrace the minimalistic approach, our packing and shipping services will always reflect your brand's image.
Wedding Rings
Who said elegance and sophistication couldn't be taken to the next level while sending these beautiful pieces to their forever homes? SHIPHYPE understands how special this order is, and we make sure that it is shipped with utmost care.
Hair Accessories
We handle special orders for hair accessories with extra care. From headbands to clips and more, we always ensure your brand's image is retained in the hands of the buyers.
Gold Ornaments
These precious pieces are finely crafted and need special attention to be shipped. With SHIPHYPE, you can trust that your gold ornament orders will efficiently reach their destination.
Pearl Jewelry
Pearls are classic pieces to wear and elegance your style. No matter the pearls' size, shape, or color, SHIPHYPE ensures they reach their destination safely and quickly.
Why Choose SHIPHYPE For Jewelry Fulfillment?
At SHIPHYPE, we understand your ecommerce platform needs to be optimized and efficient. Choosing the right inventory management service is critical to the success of your accessories business, and it can mean the difference between profit and loss. As a leading jewelry fulfillment company, we ensure your jewelry and accessory fulfillment services are handled with the utmost care.
Reliable And Fast Shipping
Rely on our jewelry fulfillment services to get your fashion jewelry out to customers quickly and efficiently. Our fulfillment centers will handle all aspects of inventory management, including order fulfillment, shipping costs, and inventory levels, so you don't have to worry. Our team is dedicated to helping your ecommerce business succeed and will go the extra mile to ensure your accessories reach their destination in the best condition.
Cost-Effective Solutions
We understand that every e-commerce business needs to keep costs low, which is why we offer cost-effective solutions for jewelry fulfillment services. Our team will work with you to select the perfect package size and shipping materials tailored to fit your budget. We are committed to finding the best solutions for your business, so you can keep your costs low and your profits high.
Personalized Support
We provide personalized support to all our clients, from large ecommerce businesses to small family-owned accessories stores. Our team will take the time to understand your needs and create customized fulfillment services that meet your exact specifications.
With SHIPHYPE as your fulfillment partner, you can rest assured that your jewelry and accessories will be handled efficiently. Experience the SHIPHYPE difference today.
Request a quote
Fill the form below and our sales team will be in touch.
Don't like forms?
Email Us:
[email protected]