Looking to Outsource Order Fulfillment to a 3PL?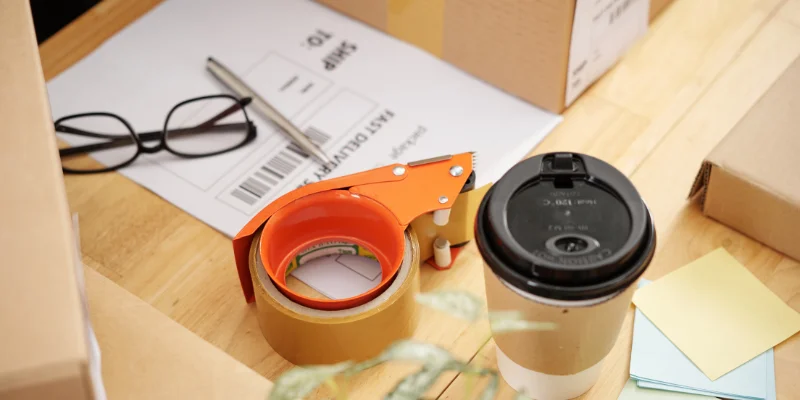 Advantages Of Using A Subscription Box Fulfillment USA
Many companies are considering the advantages of using a Subscription Box Fulfillment USA company for subscription box fulfillment services. By choosing a US-based provider, you can rest assured that your goods will be produced on time and in perfect condition.
Subscription box services provide storage and shipping solutions to ensure your items are packaged efficiently and arrive on time. Their services are tailored to your subscription boxes' size and shipping requirements, and they can even provide packaging materials specific to certain items.
Benefits Of Working With A Subscription Box Fulfillment USA
Using a subscription box fulfillment service in the USA can be an excellent choice for businesses to streamline their operations. Subscription boxes offer several benefits over traditional retail, including increased customer engagement and loyalty, reduced costs, and convenience.
Streamlined Process:
Working with a Subscription Box Fulfillment provider streamlines the entire fulfillment process and reduces operational costs associated with running a subscription box business. Your fulfillment partner will quickly and efficiently handle all aspects of order processing, including packing and shipping products to customers.
Scalability:
Subscription Box Fulfillment USA providers provide scalability for subscription box businesses as they can scale up or down depending on your business needs. A fulfillment partner will be able to accommodate the growth of your business by providing additional storage and shipping capabilities.
Expertise And Knowledge:
Working with a Subscription Box Fulfillment USA provider allows you to leverage their expertise and knowledge to ensure that your subscription box fulfillment service is tailored to your business's needs. So that orders are processed quickly, accurately, and cost-efficiently.
Services Offered By Subscription Box Fulfillment USA
Subscription Box, Fulfillment Center USA, is the premier subscription box and eCommerce fulfillment services provider. The company supplies an exhaustive range of services for the subscription box industry that can help businesses streamline their functions and boost profitability.
Storage and Warehousing Solutions:
Subscription Box Fulfillment USA provides secure, temperature-controlled storage facilities, ensuring the safekeeping of clients' products before they reach their customers. The company also offers inventory management solutions tailored to each client's needs, enabling them to track and manage inventory accurately.
Shipping Solutions:
Subscription Box Fulfillment USA provides efficient and reliable shipping solutions for subscription box companies, with a wide range of carriers and delivery methods tailored to each client's unique needs. The company also offers same-day dispatch for orders placed during standard business hours.
Customer Service and Returns Management:
Subscription Box Fulfillment company has a professional customer service team available 24/7 to assist clients with inquiries. The company also offers efficient returns management solutions, with all returned orders inspected within 48 hours of receipt and managed following each client's specific requirements.
Things To Consider When Looking For A Subscription Box Fulfillment USA Provider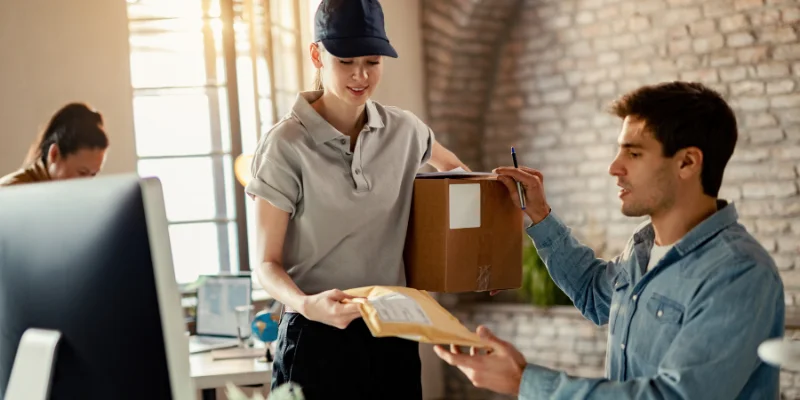 When considering a provider for your subscription box fulfillment needs, there are several factors to consider. The most important one is ensuring that your chosen company can meet your unique requirements and handle any size of order quickly and efficiently.
Understand the Subscription Box Model:
Understanding the subscription box model is one of the most consequential items to consider when looking for a Subscription Box Fulfillment USA provider. This model entails providing customers with periodic shipments of products ranging from beauty and wellness items to food, drinks, and more.
Look at Fulfillment Centers:
Another vital factor to consider when looking for a Subscription Box Fulfillment USA provider is their fulfillment centers. Ensuring that the fulfillment center has enough space and resources to store and ship your products is essential so that they can arrive on time and in perfect condition every month.
Does Your Business Need A Subscription Box Fulfillment USA Provider?
Of course, businesses need a subscription box fulfillment service provider to fulfill the orders placed by customers of their online store, primarily if they are based in the USA. Subscription box fulfillment is all about packaging and delivering goods as per customer expectations within the committed timeline.
A good subscription box fulfillment USA provider should be able to design custom boxes according to your product requirements and deliver the products to customers promptly. They should also be well-equipped with the latest technology for tracking shipments, managing inventory, and providing accurate reports about the order fulfillment status.
Differences Between Subscription Box Fulfillment USA And B2C Fulfillment
There are distinct differences regarding subscription box fulfillment USA compared to B2C (Business-to-consumer) fulfillment. Subscription boxes provide a unique service that requires special packaging and shipping processes. They must handle large orders efficiently to ensure customers receive their timely items.
On the other hand, B2C fulfillment focuses more on individual orders. It requires different processes to ensure that each customer receives their items quickly and efficiently. They must be able to handle a variety of order sizes and manage inventory levels accordingly.
What Type Of Companies Look For Subscription Box Fulfillment USA?
Subscription Box, Fulfillment Companies USA, is becoming a popular service for many companies. Various businesses seek specialized support from Fortune 500s to start-ups for their subscription box needs.
Retailers:
Large companies like Target and Walmart may require detailed fulfillment support for their subscription boxes, from packaging to timely delivery. So that customers receive their orders on time and with the highest quality because it can affect their business.
Beauty Companies:
Many beauty brands now offer customized monthly or quarterly box subscriptions, with particular attention paid to the selection of products and careful packaging. So that customers have a unique and enjoyable experience with each box because it can affect their business.
Food Companies:
Meal delivery services, snack boxes, and other food-related businesses will all likely need help with efficient packaging and shipment of their subscription boxes because it can affect their business so that customers get their products as soon as possible and in perfect condition.
Streamline Your Supply Chain by Partnering with SHIPHYPE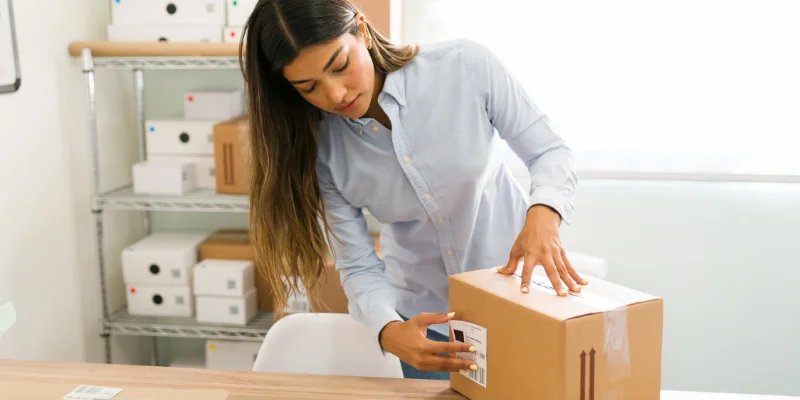 SHIPHYPE is the perfect partner for subscription box fulfillment in the USA. They have streamlined processes that can help you save time and money while ensuring your product gets to its destination quickly and safely.
Leverage SHIPHYPE's Expertise:
Partnering with SHIPHYPE to fulfill your subscription boxes means you can leverage their logistics experts and industry knowledge. Their team will help you identify cost-saving opportunities, plan efficient routes, and ensure your shipments arrive on time.
Benefit from Proven Processes:
Streamline your supply chain by utilizing SHIPHYPE's proven processes. The team will oversee every process step, from order entry to delivery confirmation, to ensure everything runs smoothly and efficiently.
Improve Accuracy and Reliability:
With their state-of-the-art technology, SHIPHYPE can provide real-time visibility into your collection chain, allowing you to track shipments and ensure timely delivery accurately. They also provide advanced analytics to identify environments for improvement and optimize your operations quickly.
Request a quote
Fill the form below and our sales team will be in touch.
Don't like forms?
Email Us:
[email protected]