Looking to Outsource Order Fulfillment to a 3PL?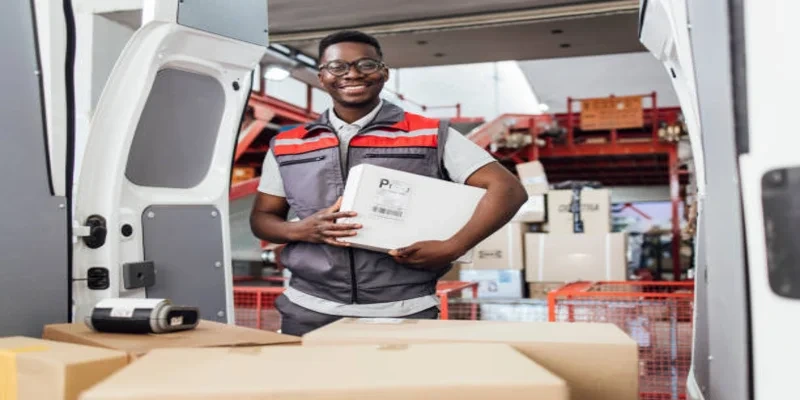 Advantages Of Using Order Fulfillment Company In Toronto
Toronto, Canada's largest and most populous city, presents a highly profitable eCommerce market. Consequently, many direct-to-consumer brands in the United States are attempting to cater to Canadian customers in Toronto.
However, shipping products internationally can be a challenging task. eCommerce businesses charge import duties on each package, which can quickly increase expenses. Also, the delivery times are longer, which increases the shipping costs. Here's an order fulfillment center in Toronto that can help. Some of the advantages that you get when you choose an order fulfillment company in Toronto include:
Local Warehousing And Storage
The warehouse's proximity to your customers can reduce shipping costs and delivery times and ensure that only fresh products reach the customer's doorstep. A local warehouse management system also eases the order management process and allows companies to easily track orders as they move through the fulfillment process.
Flexible Order Fulfillment Solutions
eCommerce order fulfillment centers in Toronto offer a range of flexible solutions to suit your individual needs. They provide services like pick and pack, kitting and assembly, labeling, inventory management, and more. This ensures you can customize your order fulfillment service while completing the job quickly and efficiently.
Services Offered by Order Fulfillment Company In Toronto
Well, each company doesn't need to offer the same customer places services. Different companies may specialize in other aspects of order fulfillment. An Online store or eCommerce business based in Toronto may require different shipping processes. Common services include:
Pick and Pack Services
This includes gathering, packing, storing, and shipping products to their destination. The staff at a fulfillment center will typically pick items from shelves or cases and pack them into boxes.
Kitting And Assembly
An order fulfillment center may offer kitting and assembly services, combining related products into a single package or assembling product components. This is ideal for businesses needing large orders with many individual items.
Labeling
An order fulfillment center may also offer labeling services to identify products or provide additional information. Labels may include business branding, product descriptions, barcodes, and other data required for the item's destination.
SHIPHYPE fulfillment center provides various order fulfillment services to help businesses streamline operations and maximize efficiency. We take care of every process step, from order management to shipping. Whether you're a small business or an established company, our fulfillment solutions will help improve your customer experience for increased satisfaction and loyalty.
Things To Consider When Looking For An Order Fulfillment Provider In Toronto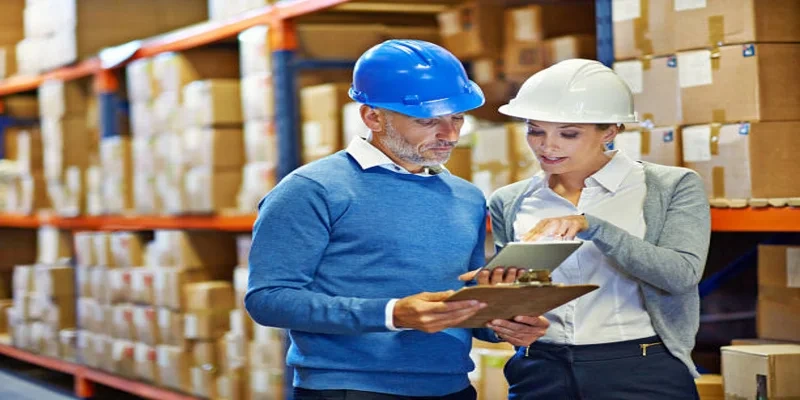 Not all fulfillment centers offer the same services, from warehouse management systems to order tracking and management. When looking for a reliable partner, it's important to consider what you need and the best ways to ensure your orders are fulfilled on time and accurately.
Shipping Rates
Find out the available shipping options and how they fit your business needs. Some companies may offer lower prices for larger orders, while others may specialize in a certain type of shipping. Consider other costs, such as packaging materials and labor, to get the most accurate picture of your pay.
Inventory Management
When selecting an order fulfillment centers, they must ensure they can provide comprehensive inventory management solutions. This includes tracking orders, maintaining stock levels, and providing detailed reports so you can keep an eye on your business.
Reporting And Analytics
Ensure the order fulfillment provider can provide regular reports on customer order status, stock levels, delivery times, and more. These metrics will help you make informed decisions about marketing strategies, inventory levels, and other aspects of your business.
SHIPHYPE can provide accurate and timely reporting that helps businesses stay on top of their fulfillment process. Our reports provide key metrics that enable our customers to make informed decisions about their operations.
Does Your Business Need an Order Fulfillment Partner In Toronto?
If your business operates in Toronto or serves customers in the area, partnering with an order fulfillment provider in the city can offer significant advantages. By leveraging their local expertise, proximity to major transportation networks, and familiarity with the regional market, you can streamline your order fulfillment process, reduce shipping times, and improve customer satisfaction.
An order fulfillment partner in Toronto can help optimize your supply chain operations, allowing you to focus on core business activities while ensuring efficient and reliable order fulfillment for your customers.
What Type Of Companies Look For Order Fulfillment Provider In Toronto?
Companies of all sizes turn to local order fulfillment providers in Toronto for their supply chain needs. Larger organizations may require a comprehensive solution to ship orders covering everything from receiving, storing, picking, and packing orders to tracking shipments and returns.
Smaller businesses may seek more specialized services such as kitting, drop shipping, or custom barcode labeling. Whatever the size and scope of your business, a professional fulfillment provider can help you streamline operations while saving time and money.
Benefits Of Working With SHIPHYPE As Your Order Fulfillment Partner
Every business wants to maximize efficiency and reduce costs. That's why SHIPHYPE is the perfect order fulfillment partner for businesses of all sizes. We offer a wide range of services that can be tailored to fit your needs, including:
24/7 Operations and Support
SHIPHYPE offers round-the-clock operations and account manager support, ensuring that your order fulfillment processes are always active and efficient. With our dedicated team available 24/7, you can receive immediate assistance, resolve issues promptly, and maintain uninterrupted fulfillment operations, even during peak periods or across different time zones.
Cloud-Based Inventory Management System
SHIPHYPE utilizes a cloud-based inventory management system, providing real-time visibility and control over your inventory. This system allows you to track stock levels, monitor product movement, and receive automated alerts for low stock or replenishment needs. With accurate inventory information at your fingertips, you can optimize stock levels, reduce stockouts, and make informed inventory planning and restocking decisions.
Automated Customer Service Systems
SHIPHYPE employs automated customer service systems to enhance the customer experience. These systems can handle order tracking, provide automatic confirmation and shipping notifications, and address common customer inquiries. By automating customer service processes, SHIPHYPE ensures efficient and consistent communication with your customers, reducing manual workload and improving customer satisfaction.
By working with SHIPHYPE to automate customer service processes, you can reduce labor and overhead costs associated with traditional call centers. To ship domestically, you can also provide customers with a better experience by responding quickly and accurately to their inquiries. Contact us to get more details.
Request a quote
Fill the form below and our sales team will be in touch.
Don't like forms?
Email Us:
[email protected]