Looking to Outsource Order Fulfillment to a 3PL?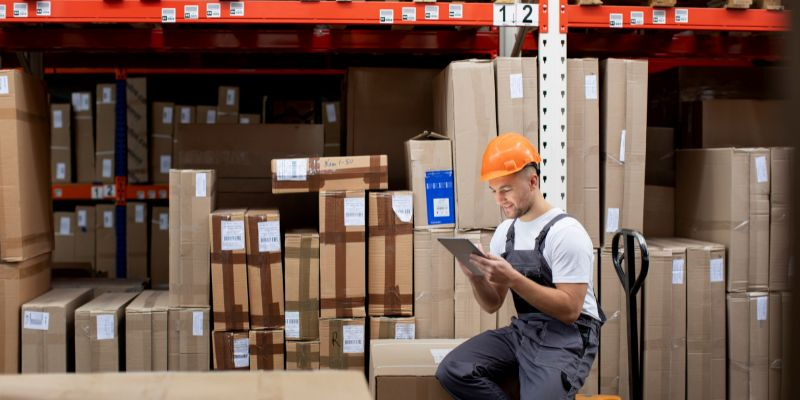 Advantages Of Using A Fulfillment Warehouse
Warehouse space is a valuable asset. It can be not easy to find, expensive to rent, and challenging to maintain. Many eCommerce companies are turning to fulfillment centers for their needs. A fulfillment center is a warehouse operated by a professional fulfillment company that provides inventory management, order fulfillment services, and more for businesses of all sizes.
These facilities are designed to give businesses better control over their inventory, reduce shipping costs, and improve customer satisfaction. A fulfillment warehouse can provide various services such as: pick and pack services, order returns management, inventory tracking and reporting, and more. By using a fulfillment center, companies have access to various advantages, including:
Easy And Seamless Order Fulfillment
The professionals in a fulfillment center are well-versed in the ins and outs of order fulfillment and have the necessary tools to make it happen. They can easily pick, pack, and ship orders, allowing businesses to focus on other parts of their operations.
Reduced Shipping Costs
Most fulfillment centers have multiple shipping partners, allowing them to provide businesses with competitive rates. Companies can enjoy more affordable shipping costs and pass the savings to their customers.
Improved Delivery Times
Fulfillment centers are usually located strategically where they can easily access major transportation hubs. This allows them to deliver orders faster and helps maintain compliance with delivery times, ensuring that customers get their orders on time.
Benefits of Working with A Fulfillment Warehouse
A fulfillment company can provide businesses with a seamless solution to their logistics needs. With the right provider, companies can enjoy cost-effective shipping rates, reliable delivery times, and access to specialized customer service representatives available 24/7 to help customers with any queries or orders.
Working with a fulfillment warehouse also allows businesses to focus on other operations while ensuring that orders are handled efficiently and accurately. Some other significant benefits of working with a fulfillment provider include:
Increased Efficiency And Accuracy
Working with a fulfillment company can help streamline your inventory management, allowing you to track your orders and stock levels better. This helps reduce lost or incorrect shipments while saving time and resources for other tasks.
Scalability And Flexibility
By outsourcing your order fulfillment process to the experts, you can easily scale up or down depending on demand. This flexibility helps businesses respond quickly and effectively to changing market conditions.
Enhance Brand Appearance
A professional fulfillment service will package your products with care and thought, ensuring they arrive in pristine condition. This helps maintain the integrity of your brand and enhances customer satisfaction.
At SHIPHYPE, we provide a comprehensive order fulfillment service with competitive rates and fast turnaround times. We have a team of experts to help you navigate the complexities of international shipping, customs regulations, and returns processing.
Services Offered By Fulfillment Warehouse
Finding a fulfillment service partner who can provide your business's services is very important. Various services are offered by fulfillment warehouses, including:
Inventory Management
We can efficiently manage your store inventory to ensure that you have the right products in stock and available when your customers need them. If the fulfillment provider does not have the list, they can manage backorders and orders from other vendors.
Warehousing
Our warehouse is climate controlled and secure to ensure that your products are safe and will remain in peak condition before, during, and after shipping. In addition to storage, our facility offers a wide range of packing services, including boxing, labeling, and kitting.
Shipping Solutions
We can provide fast shipping solutions to ensure your products arrive quickly and safely. Our services include order fulfillment, shipment tracking, online ordering systems, and automated packaging. We also offer international shipping services to ensure customers get their items worldwide on time.
When SHIPHYPE takes on a project, we go the extra mile to ensure your products are delivered with care. Our cutting-edge technology and reliable customer service team work together to provide a stress-free shipping experience.
Things To Consider When Looking For A Fulfillment Warehouse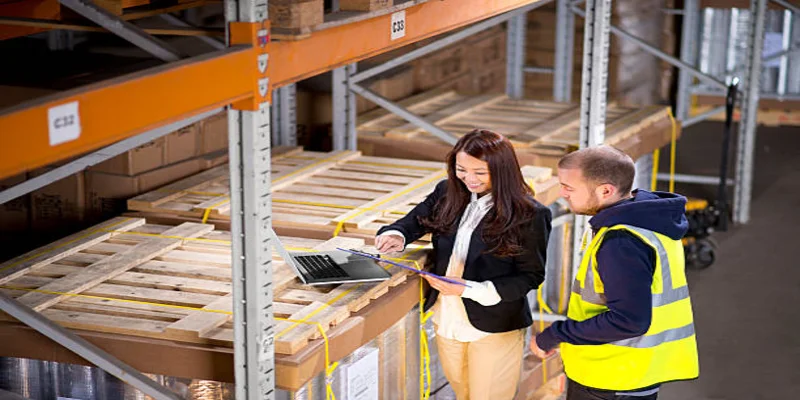 The market has numerous fulfillment companies offering various services and different pricing plans. When searching for a reliable warehouse, you should consider the following factors:
Responsiveness
Selecting a warehouse that responds quickly and promptly to all your needs is essential. If a fulfillment center is not responding to your queries on time, it can cause major delays with shipments and orders.
Location
Choose a conveniently located warehouse in terms of distance and access to transport services. This will help reduce transportation costs and ensure all products reach their destination quickly.
Flexibility
Choose a warehouse that is flexible enough to accommodate different sizes and shapes of packages. This will ensure that all orders are packed safely for shipping.
Security
Ensure the selected warehouse has adequate security measures to protect your inventory from theft or damage. It is also important that the fulfillment center follows proper safety protocols for handling materials.
Does Your Business Need A Fulfillment Warehouse?
If you are running a business, it is important to consider whether or not you need to use a fulfillment warehouse. This will depend on the size of your business, the amount of inventory you have, and how quickly you need orders fulfilled. Selecting a fulfillment warehouse distribution center could be the perfect solution if you want to maximize efficiency while ensuring that all products reach their destination quickly.
Differences Between A Fulfillment Warehouse And A Traditional Warehouse
The main difference between a fulfillment warehouse and a traditional warehouse is that a fulfillment center is designed to focus on product packaging and shipping. This means that the staff at a fulfillment center are trained in order processing, pick-and-pack operations, and ensuring that all orders are accurately filled and shipped quickly.
In contrast, a traditional warehouse focuses more on product storage, with most staff dedicated to providing the warehouse's inventory is organized and tracked properly.
Why Choose SHIPHYPE?
When choosing a fulfillment center, SHIPHYPE offers many advantages over traditional warehousing. Our fulfillment centers are highly automated and utilize advanced technologies such as barcode scanning and order tracking software to ensure efficient order processing and accurate shipping. Moreover, some significant reasons to choose SHIPHYPE include the following:
No Overhead Costs
Because SHIPHYPE provides you with all the equipment, materials, and staff required to manage your fulfillment operations, there are no overhead fulfillment costs associated with using our services.
Faster Delivery Times
Our advanced software systems enable us to process orders quickly and efficiently accurately. This allows us to provide faster delivery times than traditional warehouses, which can take longer to ship orders.
Insurance
SHIPHYPE provides insurance for all shipments, giving customers peace of mind that their order is secure and will arrive safely.
Multiple Shipping Methods
We offer multiple shipping methods so you can pick the best option for your needs. We have you covered whether it's ground, air, or international shipping.
If you are searching for a reliable and user-friendly shipping provider, look no further than SHIPHYPE. We have the solution you want with our advanced software systems, speedy delivery times, insurance coverage, and multiple shipping options! Contact us today to learn more about how our services can help you.
Request a quote
Fill the form below and our sales team will be in touch.
Don't like forms?
Email Us:
[email protected]