Looking to Outsource Order Fulfillment to a 3PL?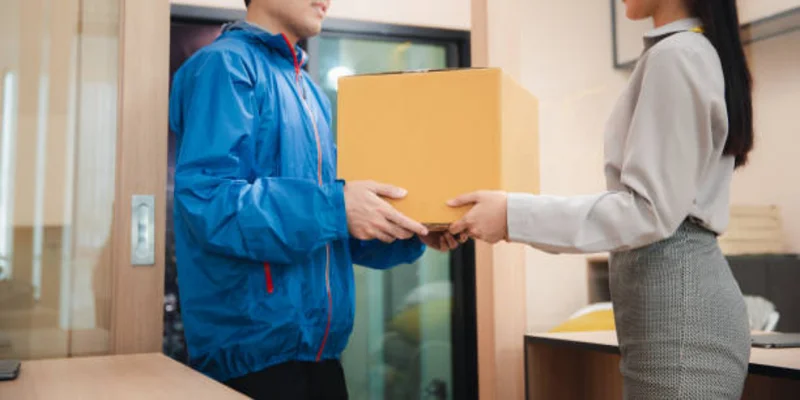 Advantages Of Using Fulfillment Center In Toronto
We all know the world is going towards eCommerce businesses, and to make the most out of it, using a fulfillment center in Toronto can be beneficial. Fulfillment centers provide order fulfillment, cross-docking, inventory management, and warehouse operations. These services are essential for any business that ships products.
Customers located in British Columbia, the East Coast, and other areas of Canada can benefit from using fulfillment companies in Toronto. With their help, companies can quickly ship products to their customers without hassle. Furthermore, they also offer RF technology that helps track products while shipping them automatically. Some advantages of using a fulfillment center in Toronto include the following:
Proximity to Customers
Toronto is the most populous city in Canada and a major economic hub. By using a fulfillment center in Toronto, businesses can benefit from its strategic location, enabling faster and more efficient shipping to customers in and around the Greater Toronto Area (GTA). This proximity can reduce shipping times, lower shipping costs, and increase customer satisfaction.
Access to Skilled Workforce
Toronto is home to a diverse and highly skilled workforce. By operating a fulfillment center in the city, businesses can tap into this talent pool, which offers expertise in logistics, warehousing, and fulfillment operations. Access to skilled employees can help improve the overall efficiency and effectiveness of the fulfillment processes, leading to improved order accuracy and faster order processing times.
Well-Developed Infrastructure
Toronto boasts excellent transportation infrastructure, including major highways, rail networks, and an international airport. This infrastructure facilitates smooth inbound and outbound logistics operations, making receiving inventory from suppliers easier and distributing orders to customers efficiently. A well-developed infrastructure can also contribute to cost savings and streamlined processes.
Benefits of Working with The Fulfillment Center In Toronto
Every business strives to increase efficiency and profitability while providing excellent customer service. Fulfillment services companies have been designed and constructed with this goal in mind.
Each store offers various services tailored to meet the needs of each customer. Not only can the fulfillment center in Toronto provide your business with access to a wide range of global suppliers, but they offer the following:
Organized And Efficient Inventory Storage
A Fulfillment company meets the highest international standards for quality control. Their warehouses are organized, temperature-controlled, and designed to maximize space utilization and secure inventory management. Not only does this ensure your products get to their destination on time, but it also greatly reduces the risk of product loss or damage.
Faster Shipping Times
The Toronto-based fulfillment center usually offers next-day delivery and 2–3 day delivery for all other orders. This ensures you get your products quickly and that your customers are happy with their speedy delivery. Their streamlined services also provide more flexibility and control over order fulfillment, as they can pack and ship to any address within Canada.
Tremendous Automation Options
The Toronto fulfillment center offers excellent automation options, allowing you to customize your inventory management and shipping process easily. With the help of their automated systems, you can keep track of your inventory levels, set up automated replenishment orders, create custom packing slips and labels, and much more.
SHIPHYPE is one of the most reliable and cost-effective fulfillment centers in Canada. We use the latest technology and highest quality materials for their order fulfillment services to ensure that your orders are shipped quickly, securely, and accurately every time.
Services offered by Fulfillment Center In Toronto
We all hear the phrase "time is money," and every second counts when it comes to fulfilling orders. A fulfillment center in Toronto typically offers services to assist businesses in managing their inventory, order fulfillment, and shipping processes. Some common services provided by fulfillment centers in Toronto include:
Cross-Border Shipping Expertise
Toronto's fulfillment centers have extensive experience in cross-border shipping, particularly between Canada and the United States. They understand the complexities and regulations involved in international shipping, including customs clearance and duties. This expertise helps businesses navigate cross-border logistics efficiently and minimize potential delays or issues.
E-commerce Integration
Fulfillment centers in Toronto offer seamless integration with various e-commerce platforms and marketplaces, such as Shopify, Amazon, and eBay. They have the technology and infrastructure to connect directly to these platforms, enabling automated order syncing, real-time inventory updates, and seamless order fulfillment. This integration simplifies the process for businesses and enhances operational efficiency.
Value-Added Services
In addition to basic warehousing and order fulfillment, fulfillment centers in Toronto often provide value-added services. These may include kitting and assembly, product labeling, quality control inspections, and specialized packaging for fragile or high-value items. These additional services can be tailored to meet the unique requirements of businesses across different industries.
Things To Consider When Looking For Fulfillment Center In Toronto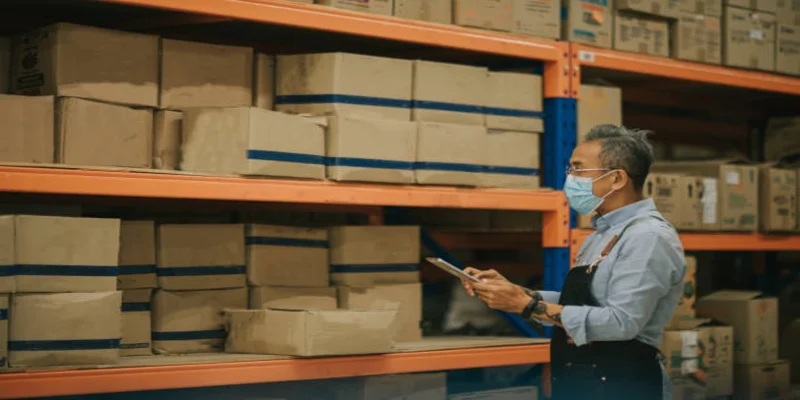 No matter what kind of business you're in, it's important to research and ensure that any fulfillment center you choose is the right fit for you. Here are some factors to consider when looking for a warehouse and order fulfillment service provider in Toronto:
Location and Proximity
Look for a fulfillment center near major transportation hubs and your target customer base to ensure efficient shipping and timely deliveries.
Scalability
Ensure that the fulfillment center can accommodate your current and future business growth. Flexibility in scaling up or down can help you meet changing demands without disruptions.
Technology and Integration
Check if the fulfillment center utilizes advanced inventory management and order processing systems. Integration with your e-commerce platforms and marketplaces is essential for seamless operations and accurate tracking.
At SHIPHYPE, we understand your needs and offer customized solutions for businesses of all sizes. Our team of experienced logistics professionals provides the expertise to help you choose the best fulfillment service for your product.
What Type Of Companies Look For Fulfillment Center In Toronto?
A wide range of companies can benefit from using a fulfillment center in Toronto. E-commerce businesses, online retailers, subscription box services, and direct-to-consumer brands often seek fulfillment centers to efficiently manage inventory, streamline order fulfillment, and ensure timely delivery to customers in the Toronto area and beyond.
Additionally, companies involved in cross-border trade between Canada and the United States may find fulfillment centers in Toronto particularly advantageous due to the city's proximity to major shipping routes and its expertise in international logistics.
Streamline Your Supply Chain by Partnering with SHIPHYPE
Streamline your supply chain operations and enhance efficiency by partnering with SHIPHYPE, a leading fulfillment center in Toronto.
State-of-the-Art Facilities
SHIPHYPE offers modern and well-equipped fulfillment centers in Toronto, featuring advanced technology, secure warehousing, and efficient inventory management systems. This ensures optimal storage conditions and streamlined order processing.
Seamless Integration
With SHIPHYPE, you can seamlessly integrate your e-commerce platforms and marketplaces, enabling automated order syncing, real-time inventory updates, and simplified order fulfillment. This integration eliminates manual data entry and reduces the risk of errors.
Analytics and Reporting
SHIPHYPE offers detailed analytics and reporting capabilities, providing valuable insights into order fulfillment metrics, inventory levels, shipping costs, and more. These insights empower data-driven decision-making and help optimize your supply chain.
If you are searching for an efficient and reliable shipping solution, SHIPHYPE is the way to go. Its automated features, detailed analytics, and seamless integration capabilities can help you optimize your order fulfillment process and increase customer satisfaction. Try SHIPHYPE today and experience the power of optimized shipping!
Request a quote
Fill the form below and our sales team will be in touch.
Don't like forms?
Email Us:
[email protected]