Looking to Outsource Order Fulfillment to a 3PL?
How To Fulfill Fishbowl Orders?
Fulfilling Fishbowl orders doesn't have to be complicated. Whether you work with 3PL for Fishbowl or manage the order fulfillment yourself, a few steps must be taken to complete an order successfully. You will want to look at incoming sales orders and transfer them into purchase orders. This process will ensure that the inventory is promptly ordered from the suppliers.
Once the sales order has been fulfilled and shipped, you can update the customers' tracking information. You will want to track any incoming inventory arriving from your supplier. Ensure all items are correctly logged into Fishbowl, and any transfer orders are completed.
How 3PLs Help Fulfill Fishbowl Orders?
3PL can help Fishbowl clients in making the most of their orders. From boosting efficiency to handling all aspects of fulfillment, 3PLs can provide a wide range of services that streamline the order process while reducing costs.
Streamlining Warehouse Operations:
3PLs help businesses streamline their warehouse operations to increase efficiency and reduce costs by consolidating orders from multiple sources into one shipment, reducing the number of warehouses needed, and eliminating additional staff members.
Reducing Shipping Costs:
With 3PLs, businesses can reduce shipping costs by leveraging their collective buying power to negotiate better carrier rates to provide better shipping services to customers and ensure that orders arrive on time.
Improving Customer Service:
3PLs help businesses improve customer service by providing customers with fast, reliable shipping options and ensuring orders are filled accurately and on time. Because 3PLs can handle the entire fulfillment process, businesses can focus more on customer service and providing an excellent shopping experience.
How Do 3PLs Connect With Fishbowl?
Fishbowl is a robust inventory management software that helps businesses make better decisions and run more efficiently. Connecting with 3PLs (third-party logistics providers) is a great way to streamline inventory management, enabling businesses to manage their stock levels better, track orders in real time, and access experienced support.
By connecting with 3PLs, companies can use advanced shipping tools, including automated order fulfillment and tracking. This helps to eliminate manual errors and ensure accurate orders every time. Additionally, connecting with 3PLs allows businesses to benefit from the latest technologies in inventory management. It also provides access to insights like trends in shipping rates and delivery timeframes, so you can better plan for future needs.
Benefits Of Outsourcing Fishbowl Fulfillment Needs
Outsourcing your Fishbowl fulfillment is an efficient way to increase sales and customer satisfaction. By working with a 3PL (third-party logistics) provider, you can benefit from streamlined processes and cost savings in the short and long run.
Streamlined Process:
By outsourcing fulfillment needs to a 3PL, Fishbowl customers can rest assured that their products will be handled most efficiently. The streamlined process means fewer headaches and more time for them to focus on providing the best customer experience possible.
Increased Inventory Management:
By outsourcing fulfillment services, Fishbowl customers can manage their inventory more accurately and efficiently. This is especially beneficial for businesses with multiple warehouses, or that use drop shipping. A 3PL can help ensure inventory accuracy and provide automated tracking to ensure the timely delivery of products.
Integrate Systems:
A 3PL provider can integrate systems like Fishbowl with other software/systems, providing greater convenience and efficiency when managing fulfillment. This allows Fishbowl customers to use the latest technology and better manage their operations.
Things To Consider When Looking For A 3PL For Fishbowl Orders
Many critical factors must be considered when finding the right 3PL for your Fishbowl orders. It is essential to take a comprehensive approach to ensure you have chosen the best partner for your business needs.
Automation:
Automation is a must when it comes to 3PL providers for Fishbowl Orders. Look for companies that offer automated solutions to make the process easier and faster, such as apps that can manage the entire fulfillment process from start to finish. So you can save time manually entering orders and tracking shipments.
UPS Services:
If your business ships products, you want to ensure that your 3PL provider offers reliable shipping services. Look for a provider who is a UPS partner, as this will ensure that the packages are delivered on time and arrive safely.
Shipping Requirements:
Not all 3PLs are equal in terms of shipping capabilities, so it's essential to look for a provider that can fulfill the specific shipping requirements of your orders. Some may offer services like UPS or FedEx, while others may not. Make sure you're looking for a provider who meets your needs.
Money And Cost:
Money is always a factor when selecting any 3PL provider, especially for Fishbowl orders. Compare quotes from different providers and look for the most cost-effective option that still offers the necessary services.
Top 5 Options For Fishbowl Order Fulfillment
Fishbowl is a popular inventory management system utilized by many businesses. To optimize order fulfillment, there are several choices obtainable. Here are the top 5 choices for Fishbowl order fulfillment:
SHIPHYPE
Fishbowl Go
ShipStation
ShipWorks
ShipRush
By leveraging one or more of these options, businesses can streamline their order fulfillment processes and improve customer satisfaction.
Why Choose SHIPHYPE As Your Fulfillment Partner?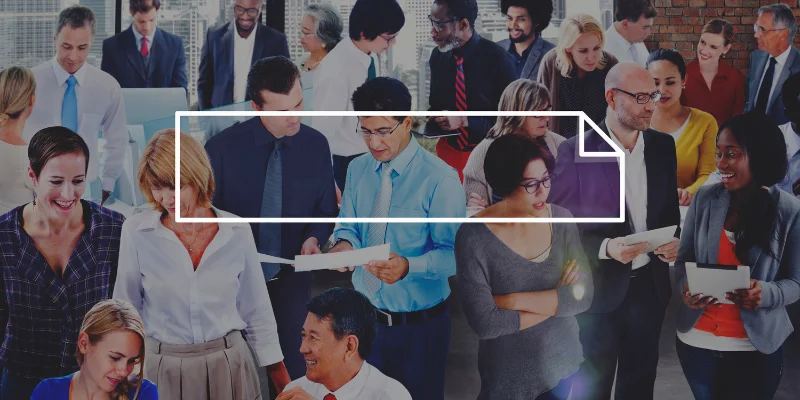 SHIPHYPE is a leading 3PL provider of order fulfillment services for Fishbowl orders. They offer the perfect solution for your business needs. They strive to make your fulfillment process as easy and efficient as possible.
Seamless Integration:
'SHIPHYPE offers a hassle-free, seamless integration process with Fishbowl orders. Their team of experts can quickly and easily connect your website or store to their 3PL for Fishbowl system, getting you up and running in no time. Because the process is automated, you don't have to worry about manual order entry errors or delays.
Fast & Accurate Fulfillment:
Their 3PL for Fishbowl services is designed to ensure fast and accurate fulfillment of all orders. Their state-of-the-art warehouse systems process each order efficiently, ensuring that customers receive their items as soon as possible with minimal errors.
Cost-Effective Pricing Model:
At SHIPHYPE, they offer a cost-effective pricing model for Fishbowl orders. Their prices are highly competitive, and they allow you to customize their services to meet your needs. Ensure you get the best value for money and meet your business needs.
Request a quote
Fill the form below and our sales team will be in touch.
Don't like forms?
Email Us:
[email protected]