Looking to Outsource Order Fulfillment to a 3PL?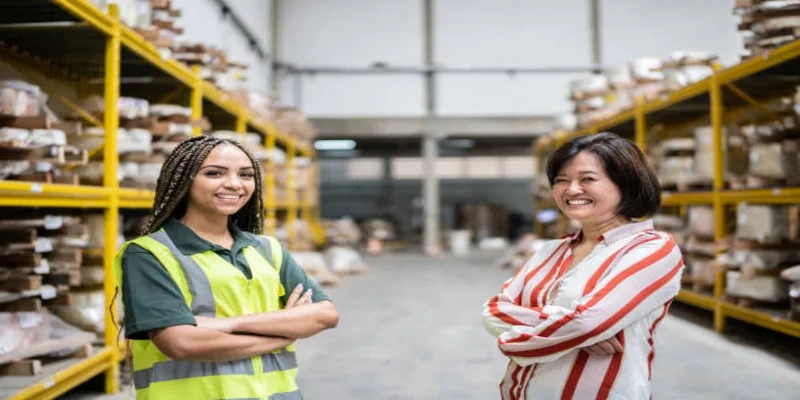 Advantages Of Using Fulfillment Warehouse In California
California fulfillment is a great option for businesses that need a reliable and efficient way to store, manage and ship their goods. Whether you want to expand your business or just get started, fulfillment services companies can provide the perfect solution for all your needs.
A logistics company or California fulfillment center can help to ensure that your products are delivered correctly and on time, without any problems or delays. Here are some of the advantages of using a fulfillment warehouse in California:
Proximity to a Vast Consumer Market
Nestled on the West Coast of the United States, California boasts an enormous population and a thriving consumer market. By establishing California fulfillment company in this prime location, businesses gain unparalleled access to a vast customer base. With over 39 million residents and a diverse demographic, California offers a golden opportunity for companies to tap into various customers, fueling growth and profitability.
Strategic Gateway for Global Trade
California serves as a strategic gateway for international trade, thanks to its extensive transportation infrastructure and proximity to major ports. With the Port of Los Angeles and the Port of Long Beach being the busiest container ports in the United States, businesses utilizing California fulfillment centers enjoy seamless access to global markets. This advantage is particularly vital for e-commerce businesses looking to expand their reach and serve customers across the globe.
Efficient Supply Chain Management
California's logistics and supply chain ecosystem is highly developed and optimized for efficiency. California fulfillment companies in the state benefit from a well-connected network of highways, railroads, and airports, allowing for speedy transportation and streamlined distribution. This efficient infrastructure enables businesses to reduce shipping times, optimize inventory management, and enhance overall customer satisfaction, giving them a competitive edge in today's fast-paced market.
Benefits of Working with Fulfillment Warehouse In California
In today's hypercompetitive business landscape, companies must constantly seek innovative solutions to streamline their operations and meet the growing demands of their customers. One powerful strategy that has proven to be a game-changer for businesses of all sizes is leveraging fulfillment warehouses.
Regarding fulfillment prowess, California is a beacon of excellence, offering many advantages that propel businesses toward unparalleled success. Ecommerce businesses, in particular, are set to benefit tremendously by working with a fulfillment warehouse in California. Some benefits of leveraging a California-based fulfillment warehouse include the following:
Expedited Shipping Times
By setting up an operation in the heart of California, businesses can take advantage of quicker shipping times due to the region's proximity to major ports and airports. Customers can receive their orders faster, leading to higher customer satisfaction ratings and increased sales.
Cost Savings
California has numerous incentives and tax breaks for businesses that use fulfillment warehouses, saving them money on operational costs. Additionally, due to the state's competitive labor market and high availability of skilled workers, companies can benefit from reduced overhead expenses associated with staffing operations.
Robust Infrastructure
California boasts a well-developed infrastructure, including a vast network of highways, railways, and airports. This infrastructure enables smooth and efficient transportation of goods, ensuring timely delivery to customers nationwide. The state's advanced logistics capabilities and world-class ports, such as the Port of Los Angeles and the Port of Long Beach, facilitate seamless import and export activities, making it an excellent choice for businesses engaged in global trade.
SHIPHYPE offers the best of best-in-class staffing and complete fulfillment services for businesses operating in California. We provide highly qualified and trained personnel to your operations, focusing on maintaining safety standards and following the required environmental guidelines.
Services offered by Fulfillment Warehouse In California
Well, fulfillment centers are a great asset for any business, and California has some of the best facilities in the US. From small-scale warehouses to large-scale storage, we have you covered. Our reliable and efficient services cater to all your needs. Let's delve into the exceptional services offered by third-party logistics company in California:
Inventory Management and Warehousing Expertise
California's fulfillment warehousing services excel in managing your inventory with meticulous precision. They employ state-of-the-art technology and industry-leading practices to ensure accurate inventory tracking, real-time stock updates, and seamless integration with your order management systems.
Order Fulfillment and Distribution Excellence
Efficiency and speed are the cornerstones of order fulfillment in California's warehouses. They boast advanced order processing systems, streamlined workflows, and optimized picking, packing, and shipping processes. With a commitment to meeting tight deadlines, these warehouses ensure prompt order fulfillment, minimizing processing times and expediting delivery to your valued customers.
Customized Value-Added Services
California's fulfillment warehouses offer a range of value-added services tailored to meet the unique requirements of your business. From labeling, kitting, and assembly to product customization and quality control checks, these warehouses can seamlessly integrate these additional services into your fulfillment process.
E-commerce Integration and Omnichannel Support
In the ever-evolving world of e-commerce, California's fulfillment warehouses stay ahead of the curve. They understand the importance of seamless integration with popular e-commerce platforms, marketplaces, and shopping carts. By leveraging cutting-edge technology and robust API integrations, these warehouses synchronize inventory levels, automate order imports, and provide real-time order tracking.
When SHIPHYPE comes into play, you can also enjoy enhanced omnichannel support. You can integrate retail POS systems and manage store orders from a single platform, eliminating manual data entry errors and increasing operational efficiency.
Things To Consider When Looking For A Fulfillment Warehouse In California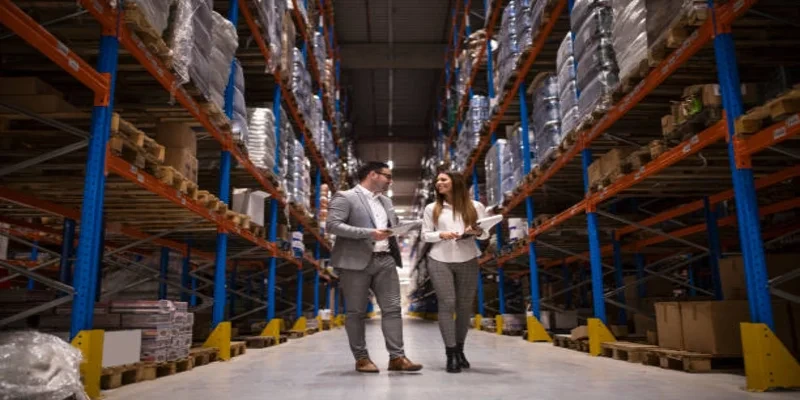 When selecting a fulfillment warehouse in the dynamic landscape of California, several crucial factors should be carefully considered. Each aspect can impact your business operations, customer satisfaction, and overall success. Here are some unique points to ponder as you embark on your quest for the perfect fulfillment partner:
Location Advantage
Consider the strategic location of the fulfillment warehouse within California. Assess its proximity to major transportation hubs, such as airports, highways, and seaports. Opting for a warehouse near key transportation routes can significantly reduce shipping costs and transit times, allowing you to swiftly meet your customers' expectations.
Industry Expertise
Evaluate the fulfillment warehouse's industry-specific expertise and experience. Look for a partner that has worked with businesses in your niche or possesses in-depth knowledge of your product category. Their familiarity with your industry's unique challenges and requirements can prove invaluable, providing you with tailored solutions, optimized processes, and industry best practices that can drive your success.
Service Level Agreements (SLAs)
Thoroughly review the service level agreements offered by the eCommerce fulfillment warehouse. Attention to crucial aspects such as order accuracy rates, turnaround times, shipping methods, and customer service standards. Clear and well-defined SLAs ensure that your fulfillment partner is committed to meeting your specific performance expectations, empowering you to provide a seamless experience to your customers.
Does Your Business Need a Fulfillment Warehouse In California?
Suppose your business seeks to tap into a vast consumer market, leverage a strategic location for efficient distribution, benefit from a robust infrastructure, and access a skilled workforce. In that case, a fulfillment warehouse in California can be a game-changer.
With its proximity to major ports, a well-connected transportation network, scalability options, and expertise in e-commerce integration, fulfillment distribution solutions offer the perfect solution to streamline your operations, enhance customer satisfaction, and drive business growth in one of the most vibrant and dynamic business landscapes.
Why Choose SHIPHYPE As Your Fulfillment Partner?
At SHIPHYPE, we are committed to providing the most comprehensive fulfillment solutions available. Our warehouses in California cover a wide range of services, from pick and pack storage to packing materials and custom-designed labeling systems. When it comes to selecting a fulfillment partner, SHIPHYPE offers a multitude of reasons why it stands out as an exceptional choice:
Cutting-Edge Technology
SHIPHYPE leverages cutting-edge technology and innovative solutions to optimize every aspect of the fulfillment process. From advanced inventory management systems to real-time order tracking, their tech-driven approach ensures efficiency, accuracy, and transparency throughout the supply chain.
Extensive Network
With a vast network of strategically located fulfillment centers across the United States, SHIPHYPE provides nationwide coverage. This widespread presence allows for faster shipping times, reduced transportation costs, and efficient order fulfillment, ensuring customers receive their orders promptly.
Value-Added Services
Besides core fulfillment services, SHIPHYPE offers various value-added services to enhance your brand and customer experience. These services include customized packaging, kitting, labeling, and returns management. SHIPHYPE's ability to cater to these additional requirements lets you differentiate your products and leave a lasting impression on your customers.
If you are searching for a fulfillment partner, SHIPHYPE can provide an unmatched customer experience. Our commitment to providing low-cost shipping services, reliable order fulfillment, and added value services enables your business to reach customers in new markets without compromising quality or customer service.
Request a quote
Fill the form below and our sales team will be in touch.
Don't like forms?
Email Us:
[email protected]