Looking to Outsource Order Fulfillment to a 3PL?
Things To Consider When Shiping Hazardous Materials
When it comes to shipping hazardous materials, there are a few things you need to consider. First and foremost is the safety of your customers and coworkers. All shippers must abide by many hazardous materials regulations by the US Department of Transportation Hazardous Materials Safety Administration (HMSA) SHIPHYPE is well-versed in the regulations and can help ensure that your hazardous materials are safely shipped.
In addition to HMSA regulations, International Air Transport Association (IATA) also has rules for shipping hazardous materials. The factors that you need to know to include the following:
Documentation
You must provide the necessary documentation when shipping dangerous goods. This includes proper labeling, classifying your material into each Hazardous Material Division (e.g., Mass Explosion Hazard Division, Flammable Gases Division, Lithium batteries), and providing a full description of the hazmat material, including its name, chemical formula, hazardous ingredients, and quantity.
Legal Requirements
Every country has regulations that you must abide by when shipping hazardous materials. Make sure to research the legal requirements in each destination before arranging a shipment. SHIPHYPE has experience in many countries and can help you navigate international shipping regulations.
Training and Accreditation
Everyone involved with your hazmat shipments must be trained and certified to handle these materials. SHIPHYPE has the necessary hazardous materials training and hazmat shipping certification for handling hazardous materials.
Storage
You must also have the right facility for storing hazardous materials. Hazmat material storage regulations vary based on the type of material, but you should generally store infectious substances separately from flammable gases, liquids, solids, etc. SHIPHYPE can help you determine the best storage solution for your hazmat materials.
Ultimately, you want to ensure that all your hazardous material shipments comply with US DOT and IATA regulations. SHIPHYPE can help you ensure the safe and efficient transportation of your hazardous materials through our 3PL solutions. Our knowledgeable team can help you with everything from labeling and documentation to proper storage and handling.
Products We Fulfill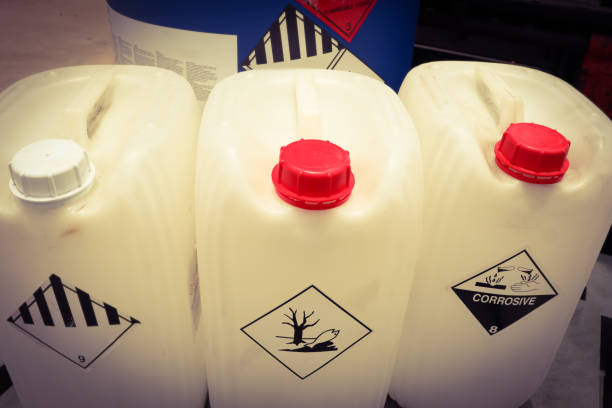 SHIPHYPE is your one-stop shop for hazardous materials shipping. It is compulsory to follow safety regulations while dealing with hazardous materials. SHIPHYPE offers a full range of services that comply with HMSA and IATA rules, including the transportation of lithium batteries, flammable gases, infectious substances, and more.
If you are a business in need of hazmat fulfillment and 3PL solutions, SHIPHYPE is your go-to source. Our team of experts is up to date on all hazardous materials regulations and can ensure your shipments meet every requirement. We are not limited to specific hazardous materials, but here are some of the materials we regularly handle:
Lithium Batteries
Hazardous materials, including the handling of lithium batteries, are highly regulated. SHIPHYPE can help you fulfill all shipping requirements for lithium batteries and other hazardous materials. The packaging must meet the requirements of 49 CFR 173.185 and UN PI965/IATA DGR. SHIPHYPE can help you with all the necessary details.
Flammable Liquids And Gases
When shipping flammable liquids and gases, it is important to comply with the requirements of 49 CFR 173.304 and IATA Dangerous Goods Regulations (DGR). SHIPHYPE can properly package your flammable gases and ensure all regulations are met.
Infectious Substances
Shipping infectious substances require special considerations to ensure the safety of people and the environment. Infectious substances include viruses, bacteria, fungi, and other microorganisms. SHIPHYPE not only has the necessary training but also has experience in packaging and shipping these materials.
Corrosive Liquids
Acids and bases must be shipped carefully due to their potential to damage other substances. SHIPHYPE can handle all your corrosive liquids shipping needs and ensure that they are packaged safely by HMSA regulations.
Explosives And Improvised Explosive Devices (IEDs)
Explosive materials are highly regulated and must be handled with care. SHIPHYPE has the necessary training and expertise to package and ship explosives in compliance with all national and international regulations. We can also provide packaging for Improvised Explosive Devices (IEDs) that meets all safety requirements.
Why Choose SHIPHYPE As Your Only Source For Hazardous Materials Shipping?
SHIPHYPE is not the only option for hazardous materials shipping, but it is the most reliable and cost-effective. We are certified by the US Department of Transportation and the Hazardous Materials Safety Administration (HMSHA) to handle any hazmat shipment.
International Civil Aviation Organization (ICAO) and International Air Transport Association (IATA) regulations are strictly followed to ensure safety when transporting hazardous materials. Our team of experts is also trained to handle dangerous goods, lithium batteries, and other flammable materials under the Hazardous Material Regulations (HMR).
Secure Packaging
All hazmat materials are packaged with the utmost care for your peace of mind and safety. Our custom-made packaging solutions guarantee that your shipment is safe and secure during transit. All our packages meet strict requirements for hazardous material transportation.
Affordable Rates
SHIPHYPE makes it easy to get your hazardous materials shipped on time without breaking the bank. We offer competitive rates that are tailored to meet your budget requirements. With our specialized shipping services, you can be sure that your hazardous materials will arrive safely and on time.
Exceptional Customer Service
At SHIPHYPE, we believe in providing top-notch customer service. Our team of experts is available 24/7 to answer any questions about hazmat shipping. We are dedicated to providing a seamless experience for our clients and strive to exceed their expectations. From start to finish, we will guide you through the entire process and ensure that your shipment arrives safely and on time.
Flexible Delivery Options
We offer flexible delivery options for hazardous materials shipping. We can ship to any location, whether it's domestic or international. Delivery times and rates will depend on the size of your shipment and the destination. Our team is always available to help you find the best solution that suits your needs and budget.
If you're looking for a reliable, cost-effective solution for hazardous materials shipping, SHIPHYPE is your best option. With our certified team of experts and secure packaging solutions, you can be sure that your shipment will arrive safely and on time. Contact us today to get started!
Request a quote
Fill the form below and our sales team will be in touch.
Don't like forms?
Email Us:
[email protected]