Looking to Outsource Order Fulfillment to a 3PL?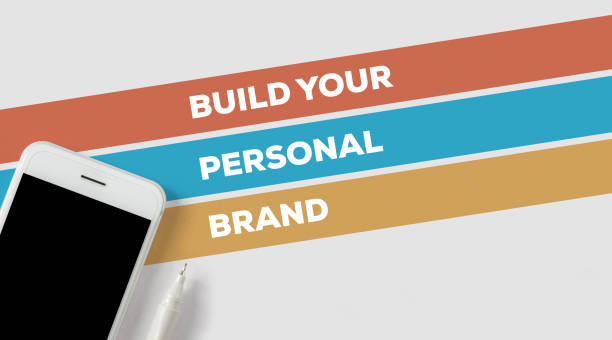 Things To Consider When Shipping Private Label Products
Private Label products are the way to go to make your brand stand out on shelves and online. Nowadays, Private label manufacturers, third-party logistics companies, and fulfillment services offer the perfect way for businesses to bring their products to life. It's important to know what you're getting regarding private labeling. But sometimes, the online store and 3PL fulfillment process can be overwhelming.
You'll need to decide on your brand's right private label manufacturer. Most companies and private labeling business offer various services, all of which will help you create and ship your products. SHIPHYPE is a way to go if you are looking for a reliable 3PL fulfillment partner. We provide complete supply chain, inventory management, and fulfillment services. But before shipping private label products, some important things that must be kept in mind includes:
Customize Packaging
Packaging is the foundation of a successful private label business. You'll need to create branded packaging to make your products stand out. Depending on your product, you may also need to consider extra safety or temperature control options when shipping Private Label products. SHIPHYPE provides custom-designed boxes and packages that fit your private label brand perfectly.
Legal Requirements
Specific legal requirements or certifications may be met depending on the type of product you ship. This is especially true when shipping private-label supplements or any other product that needs special handling. It's important to ensure all necessary paperwork and regulations are in place before you start shipping your products.
Storage & Shipping Logistics
Once your products have been made, storing them in the right conditions is important. Depending on the product, you may need temperature-controlled or humidity-controlled warehouses for storage. You'll also need a reliable third-party logistics company to ship your products on time and within budget. SHIPHYPE provides efficient and cost-effective shipping solutions for all kinds of Private Label products.
Inventory Management
It's important to keep track of your inventory, especially regarding Private Label products. You'll need a system to store, track and manage your inventory. SHIPHYPE provides real-time inventory management to help you keep track of your products and shipments.
Private-label products are a great way to differentiate your brand in the marketplace, but having the right resources and partners is important to ensure everything goes smoothly. With the right 3PL fulfillment partner like SHIPHYPE, you will conquer the world of private label shipping.
Products We Fulfill
Unlike white labeling, private label products are completely exclusive to the retailer. Through collaboration with a third-party manufacturer, retailers can customize and create unique products by altering packaging, ingredients, and features, creating something entirely custom for their brand.
Private label products are not limited to any specific category, meaning that you can customize and create everything from skincare products to food and beverage items. Some of the private-label products we specialize in fulfillment are:
Vitamins & Supplements
Shipping private-label vitamins and supplements requires special storage and shipping conditions. You must ensure they are stored in the right climate-controlled warehouse and shipped by a reliable carrier. Our fulfillment experts are experienced in shipping products like these, so you can have peace of mind knowing your product is safe with us.
Food & Beverage
Shipping food and beverage items require special attention to temperature control, shelf life, storage conditions, and more. Our warehouses can meet all these requirements, so you can rest assured that your product is in good hands.
Beauty Products & Cosmetics
We also specialize in shipping beauty products and cosmetics. We understand the importance of shipping these items quickly and accurately to keep them fresh. Our team is experienced in handling beauty products with extra care, so you can rest assured that your product will arrive safely. SHIPHYPE will take care of all your private-label shipping needs.
Beverages
We also specialize in shipping beverages, such as beer and wine. Our warehouses are equipped with temperature-controlled containers for storing and shipping these products, so you can have peace of mind knowing that your beverage will arrive on time and in optimal condition.
Household Goods
We also ship household goods for private-label brands. We understand the importance of proper storage and shipping conditions, so we ensure all necessary precautions are taken to ensure your products arrive in perfect condition. No matter what type of private-label product you're shipping, SHIPHYPE is here to provide you with the best shipping solutions.
Opting for SHIPHYPE As The Best Fulfillment Services For Private Label Products
We truly understand the importance of having a reliable 3PL logistics partner to launch and manage your private label business successfully. One of the most important decisions that you need to make at this stage is which fulfillment company you should opt for. SHIPHYPE is one of the best choices available out there when it comes to 3PL services for private label products.
From inventory management to order fulfillment and customer support, SHIPHYPE ensures your business runs smoothly and efficiently. With SHIPHYPE, you can easily manage all of your orders through a single platform, eliminating the need to keep track of multiple accounts across different platforms. Our top-notch services include:
Automated Inventory & Order Management
We provide you with an automated inventory and order fulfillment system that makes tracking, managing, and shipping out your products a breeze. This means no more time wasted manually updating databases or trying to figure out what was ordered by whom.
Flexible Shipping Options
We understand how important it is for you to provide your customers with an efficient and reliable delivery service, so we offer flexible shipping options catering to domestic and international orders. With SHIPHYPE, you can easily customize the way in which your products are shipped out and even opt for same-day or next-day delivery.
Superior Customer Support
SHIPHYPE's customer service department is always there to help with any queries your customers may have, so you can ensure their expectations are met without any problems or delays. We provide comprehensive support via phone, email, and chat services so you can rest assured that your customers' queries are answered swiftly and accurately.
Secure Payment Processing
We use the latest security measures to ensure that all payments are processed securely and safely. With SHIPHYPE, you can rest assured that your customers' payment information is always kept completely confidential.
Overall, SHIPHYPE is the perfect choice for those looking for an efficient and reliable 3PL partner to help them launch their private label business. Our easy-to-use platform, combined with our top-notch services, makes us the ideal choice for any business looking to take its operations to the next level! So, what are you waiting for? Get in touch with SHIPHYPE today, and let us help you launch your private label business.
Request a quote
Fill the form below and our sales team will be in touch.
Don't like forms?
Email Us:
[email protected]