Looking to Outsource Order Fulfillment to a 3PL?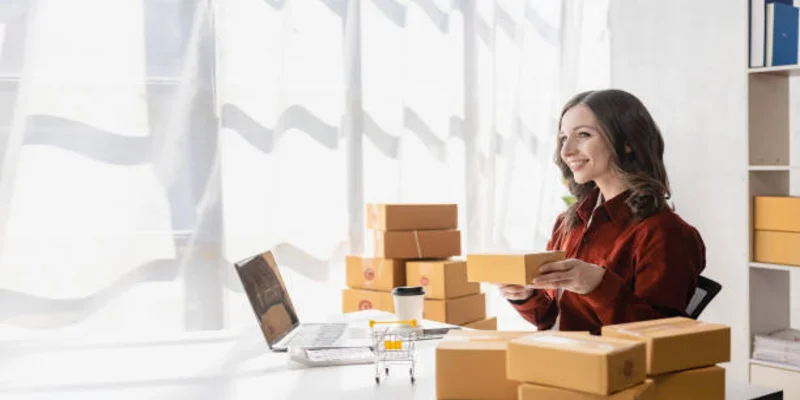 Advantages Of Using Fulfillment Center In Los Angeles
eCommerce businesses are the way of the future. If you want to expand your business and save money with better fulfillment services in Los Angeles, you should consider using a Los Angeles-based Fulfillment Center.
Fulfillment centers have become increasingly popular for eCommerce businesses of all sizes, no matter their location. With a Los Angeles-based fulfillment center, businesses can benefit from the city's vast distribution centers and warehouse network. These facilities can provide quick access to customers by offering same-day shipping and fast order turnaround times. Some of the advantages that fulfillment companies in Los Angeles offer include
Access to a Large Consumer Market
Los Angeles is a densely populated metropolitan area with a vast consumer market. By locating your fulfillment center in this region, you can easily reach many potential customers, enhancing your business's visibility and growth opportunities.
Proximity to Major Ports and Airports
This city is home to the Port of Los Angeles and the Port of Long Beach, two of the busiest ports in the United States. Additionally, it has multiple international airports. This strategic location facilitates efficient import and export operations, ensuring faster shipping and reduced transit times for your products.
Diverse Transportation Infrastructure
A comprehensive network of roads, railways, and highways serves the region. It boasts an extensive public transit system, making it easy for customers to access your products with convenience. The area also has several major interstates and highways that can quickly transport goods to other parts of the country.
Expertise in E-commerce and Retail
Los Angeles has a thriving e-commerce and retail industry, attracting professionals with extensive experience and expertise. Utilizing a fulfillment center in this area can tap into this talent pool and leverage their knowledge to optimize your fulfillment processes and customer satisfaction.
SHIPHYPE, the premier supplier of logistics services in the Los Angeles area, provides solutions for businesses needing to move products quickly and efficiently. Our experienced team can provide tailored solutions to meet your unique needs.
Benefits of Working With Fulfillment Center In Los Angeles
When fulfillment services companies in Los Angeles are chosen, the advantages of partnering with them are easily seen. Outsourcing fulfillment to a reliable and experienced provider, such as SHIPHYPE, can be extremely beneficial. The benefits that you can enjoy are:
Increased Inventory Management Efficiency
With the help of an eCommerce fulfillment service in Los Angeles, you can have more control over your inventory. This helps to reduce costs associated with overstock or out-of-stock items, which can hurt your business's bottom line. Fulfillment centers also provide warehousing and shipping services, allowing you to move products quickly and efficiently from warehouse to customer.
Seamless Customer Experiences
When partnering with a fulfillment warehouse in Los Angeles, customers can expect faster shipping times and more reliable delivery services. This gives customers peace of mind knowing their products will arrive on time and in great condition, leading to a better shopping experience. Plus, you can rest assured that your orders are being processed accurately and quickly.
Timely Delivery Services
An eCommerce fulfillment provider in Los Angeles offers convenient delivery options backed by reliable customer support. Your customers will appreciate shorter delivery times and the ability to track their packages in real time, so they never have to worry about missing a delivery or having an order arrive late.
Services Offered by Fulfillment Center In Los Angeles
Fulfillment centers in Los Angeles offer many services, all of which are designed to make your business easier to run. From convenient order processing and inventory management to package assembly and even label printing, these warehousing services companies have what it takes to help your business succeed. In addition, some other significant services include:
International Shipping and Customs Expertise
Given Los Angeles' proximity to major international ports, fulfillment centers possess extensive experience in international shipping and customs clearance. They navigate complex import/export regulations, handle customs documentation, and facilitate smooth cross-border order fulfillment business operations.
Technology Integration
Los Angeles eCommerce and retail fulfillment centers offer seamless integration with various e-commerce platforms, marketplaces, and order management systems. This integration ensures efficient order processing, inventory synchronization, and real-time visibility across multiple sales channels.
Kitting and Customization
Fulfillment centers in Los Angeles offer kitting and assembly services, allowing businesses to create customized product bundles or promotional kits. This service helps companies to enhance their product offerings, improve marketing campaigns, and boost sales.
With SHIPHYPE LA's fulfillment services, businesses can reduce the time and cost of manually creating customized bundles. Our team also offers packaging design and product branding services to give your products an edge.
Things To Consider When Looking For a Fulfillment Center In Los Angeles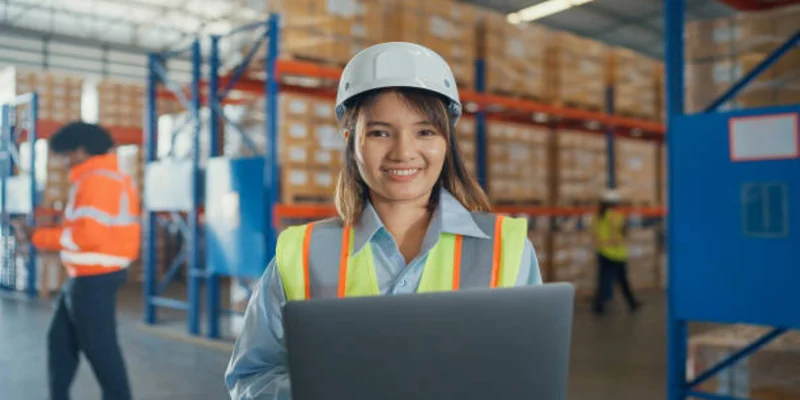 From San Bernardino to The Valley, there are many options for a fulfillment center in the Los Angeles area. Before outsourcing fulfillment, here are some tips to help you find the best one for your needs:
Warehouse Capacity
Ensure the fulfillment center has adequate warehouse space to accommodate your inventory volume and future growth, preventing overcrowding and potential operational issues.
Scalability
Look for a fulfillment center that can scale its operations according to your business needs, allowing flexibility during peak seasons or increased demand. Your online store could benefit from a fulfillment center that can improve staff and space if necessary.
Location and Accessibility
Consider the fulfillment center's proximity to major transportation routes, including airports, ports, and highways, to facilitate efficient shipping and reduce transit times. The fulfillment center should also be easily accessible to your suppliers and employees, making it easy for them to pick up or deliver goods.
SHIPHYPE, one of the best fulfillment centers, offers a central location with easy access to major transportation routes. As well as that, it provides 24/7 customer service and a variety of shipping services tailored to your business needs.
What Type Of Companies Look For Fulfillment Center In Los Angeles?
Various companies seek fulfillment centers in Los Angeles, including e-commerce retailers, subscription box services, online marketplaces, and direct-to-consumer brands. Los Angeles' strategic location, extensive transportation networks, and access to a large consumer market provide timely deliveries to customers in the region and beyond.
Additionally, companies involved in international trade and cross-border operations can benefit from Los Angeles' proximity to major ports and its expertise in global logistics.
Streamline Your Supply Chain by Partnering with SHIPHYPE
Do you want to maximize your shipping efficiency? Are you looking for a reliable and cost-effective way to move products from one place to another? With SHIPHYPE, those dreams can become a reality.
We are an industry leader in logistics and fulfillment services, offering top-quality packaging solutions tailored specifically for ion box services, online marketplaces, and international shipping needs. Through our Los Angeles-based operations, we can provide comprehensive services for all your logistical and fulfillment requirements. The reasons to choose SHIPHYPE include the following:
Master In Logistics
Our team of experts has decades of experience in the logistics industry, meaning you can trust us to take care of all your shipping needs. We are knowledgeable and reliable, providing superior service while ensuring cost-effectiveness.
International Reach
Our global network allows us to reach customers across multiple countries and time zones. We have strategic partnerships with international carriers to ensure your shipments safely and speedily reach their destination.
On-Time Delivery
When you ship through SHIPHYPE, you can rest assured that all deliveries will arrive on time and in perfect condition. Our team of experts provides accurate transit times for each shipment, ensuring prompt delivery across the globe.
Customs Compliance
Shipments made through SHIPHYPE comply with local customs regulations, ensuring the smooth and hassle-free passage of your goods across all borders. We also offer a wide range of import/export services to ensure you can focus on expanding your business without worrying about paperwork or customs clearance.
If you are looking for reliable and efficient worldwide delivery, look no further than SHIPHYPE! We offer unbeatable rates and a friendly customer service team to answer any questions. Contact us today to find out how we can help you get your goods delivered quickly and safely.
Request a quote
Fill the form below and our sales team will be in touch.
Don't like forms?
Email Us:
[email protected]