Looking to Outsource Order Fulfillment to a 3PL?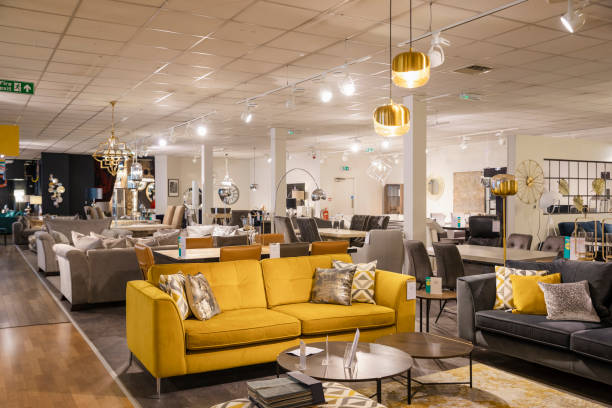 Things To Consider When Shipping Furniture Products
Each type of furniture should be treated differently, as the strategies for sending small and light parcels differ greatly from those for managing bigger and bulkier items. This disparity in handling can be seen in how your selected fulfillment partner inspects, stores, receive, and sends them out. SHIPHYPE can be your go-to resource for dealing with the ever-changing demands of online furniture sales.
We ensure that, as a business, you can connect with leading furniture manufacturers and benefit from their expertise when selecting the right fulfillment partner. With our help, you can source the best third-party logistics services. But before shipping, you need to know a few things:
Legal Requirements
Each state has its laws and regulations regarding furniture warehousing and shipment. All of these should be considered before you start shipping your goods. SHIPHYPE's experienced team will help you determine the legal requirements for any state across the country, allowing you to deliver quickly and efficiently.
Custom Clearance
For international furniture shipping, it is essential to ensure that you know the customs clearance process for your destination. Knowing the rules and regulations about the importation of home furnishings could save you from any hassles in the future. SHIPHYPE's experts will guide you through the process, ensuring that your customers receive their orders promptly.
Taxes And Duties
Some taxes and duties must be considered when shipping furniture from one country to another. These vary based on the country of origin and destination. SHIPHYPE's advisors will help you understand these regulations better, allowing you to make the best decisions while handling your customers' needs.
Warehouse Locations
Having the right warehouse locations can greatly impact your bottom line. SHIPHYPE's team will provide you with the most cost-effective and efficient warehousing solutions that are convenient for you and your customers.
Packaging
Styrofoam, bubble wrap, and other protective materials ensure your furniture remains safe in transit. SHIPHYPE's packaging professionals will help you create the right solution for your furniture merchandise, ensuring its safe delivery to the final destination.
By partnering with SHIPHYPE, you are free to worry less about your e-commerce furniture shipping. With our help, you can confidently plan the perfect solution for delivering furniture products to customers across the country from one simple source. For all the new and aspiring furniture business owners, there is no better time than now to kick-start your venture.
Products We Fulfill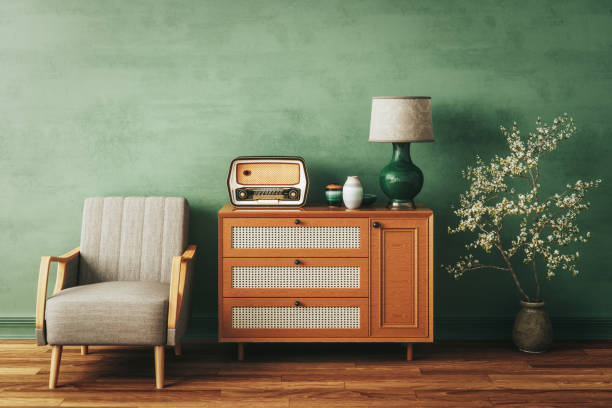 Whether you are a furniture manufacturer, online furniture sales company, or any other business in the home furnishings industry, SHIPHYPE can help you get your product to your customers. We are not bound to ship only one type of furniture, but we can fulfill any furniture you need to be shipped.
We have you covered from office furniture to outdoor furniture and from bedroom furniture to living room sets. We use the right combination of materials to protect your furniture and ensure it arrives in perfect condition at its destination. Our list of furniture products includes:
Wooden Beds
Our fulfillment services include a wide range of wooden beds, from regular to king-size. We ship them all and ensure that each bed is carefully packaged and delivered safely to your customers. SHIPHYPE also ships bunk beds, loft beds, and traditional bed frames.
Upholstery Furniture
We can securely ship all types of upholstery furniture, from sofas and loveseats to sectionals and ottomans. Our experience in packing materials ensures that your furniture is properly protected during transit. We also provide services for recliners, chaises, and theater seating.
Outdoor Furniture
If you need to ship outdoor furniture, SHIPHYPE is here to help. We can pack and ship any type of outdoor furniture, including patio sets, umbrellas, hammocks, chairs, loungers, and more. Our experts are committed to packing your furniture to ensure that it is adequately protected from the elements.
Desks And Tables
For offices or student rooms, SHIPHYPE can provide the service you need to safely get desks and tables to their destination. We have experience packing desks of all sizes and materials, from metal office desks to wooden student desks. We also ship dining tables, coffee tables, side tables, and more. SHIPHYPE, the third-party logistics partner, ensures your furniture gets into the right hands.
Wardrobes And Cabinets
We can also ship furniture wardrobes, and cabinets for you. We have packing materials to protect the pieces from any damage during transit. Our experts know how to package and ship your cabinets safely, so you don't have to worry about them arriving at their destination in one piece.
Why Opt for SHIPHYPE As Your Logistics Partner?
SHIPHYPE is not the only logistics partner, but it is certainly one of the best. We provide quality furniture fulfillment services and ensure your products arrive quickly and securely. When you choose SHIPHYPE as your logistics provider, our team will take the time to comprehend your needs and curate a specialized package of services tailored just for you.
We are proud to provide competitive pricing and remarkable customer support. Rest assured that with us handling your furniture orders, all items will arrive on schedule and in immaculate condition.
Inventory Transparency
With SHIPHYPE, you can always be sure of where your furniture is. We offer transparent inventory tracking to help you track all shipments from when they leave our warehouse to when they arrive at their destination. This way, you know exactly when and where your orders will arrive and can notify your customers accordingly.
One-Stop Shop
SHIPHYPE is your one-stop shop for all of your furniture fulfillment needs. We provide a suite of services to ensure that every aspect of the process is handled efficiently and cost-effectively. From packaging to shipping, we take care of it so that you can focus on providing exceptional customer service and expanding your business.
Fast And Secure Delivery
At SHIPHYPE, we understand the importance of delivering furniture quickly and securely. We use advanced tracking technology to monitor shipments in real-time and provide efficient delivery solutions for domestic and international orders. Plus, we work with reliable carriers to ensure that your products arrive on time, every time.
If you're seeking a dependable and affordable logistics partner for your furniture venture, SHIPHYPE is perfect. We guarantee that all your orders will be delivered on time and in excellent condition every time! Reach out to us today to gain more insight into our wide range of services.
Request a quote
Fill the form below and our sales team will be in touch.
Don't like forms?
Email Us:
[email protected]