Looking to Outsource Order Fulfillment to a 3PL?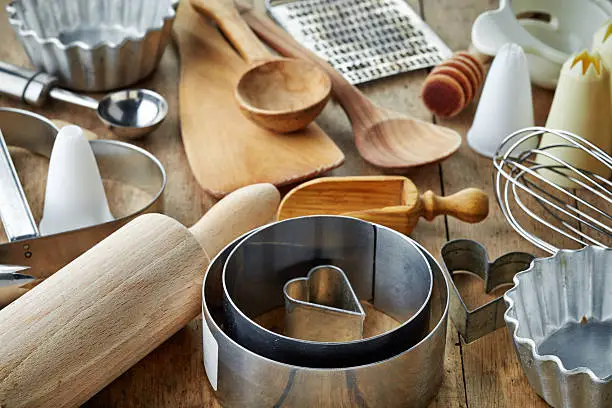 Things To Consider When Shipping Household Goods
When it comes to household goods, there are a few things that you need to consider when shipping them out. SHIPHYPE's fulfillment services are designed to ensure that you have sound supply chain management and multiple fulfillment centers ready to ship out your products quickly.
Our team of experts can also help you save on shipping costs by managing the order fulfillment process. We have advanced personalization technologies, allowing us to generate shipping labels automatically, which helps speed up the fulfillment process. Below are some factors you need to consider when shipping household goods.
State Laws
Sometimes, the state you are shipping to might has specific laws or regulations to abide by when shipping household goods. Make sure you know any state-specific laws before shipping out your products. Every state is different, so it's important to understand the rules and regulations.
Shipping Costs
Shipping costs can be a major factor when shipping out household goods. It would be best to manage your costs efficiently to maximize your profits. SHIPHYPE specializes in cutting shipping costs and optimizing the overall shipping process for our clients. The shipping process can be complex, but our experts are here to help ensure that you get the best pricing.
Custom Clearance
You may need to provide additional paperwork to customs when shipping across state or international borders. SHIPHYPE has decades of experience dealing with custom clearance issues and can help make the process smoother for your business.
Taxes And Duties
Taxes and duties may be considered depending on where you ship the goods. Ensure you understand any taxes or duties you need to pay to ship out your products successfully. The shipping labels generated by SHIPHYPE will include all applicable taxes and duties that must be paid.
Package Size
Whether you are shipping home gardening equipment, decorative accessories, or soft furnishings, make sure you understand the size of your package. This will enable you to determine how much shipping is going to cost. Our order fulfillment services can help ensure that you get the most cost-effective shipping option possible.
At SHIPHYPE, we are committed to providing our customers with the industry's best household goods fulfillment services. Our experts have decades of experience managing and shipping orders for online merchants and housewares accounts. If you are unfamiliar with the shipping process, our fulfillment support help guide you and ensure your package arrives on time.
Products We Fulfill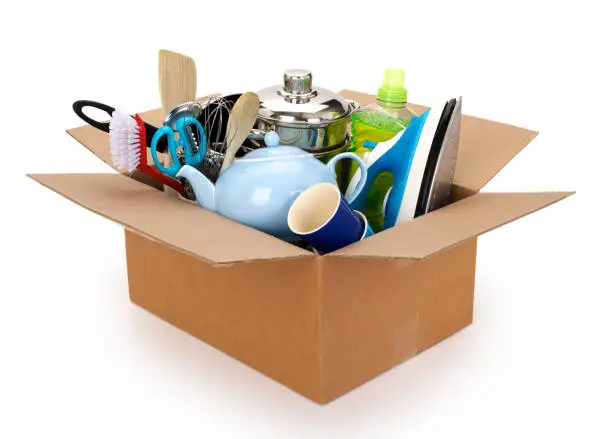 SHIPHYPE is the ideal fulfillment partner for any online merchant shipping household goods. We are not limited to furniture; we can manage and ship out any home goods items. Below are some of the products we can fulfill:
Decorative Accessories
If your online sales include decorative accessories such as lamps and wall decorations, you must ensure they are shipped safely and efficiently. We can help you with that by managing your shipping process to ensure that your products arrive in perfect condition.
Soft Furnishings
We have experience fulfilling soft furnishing items such as rugs, curtains, and bedding. Our sound supply chain management and multiple fulfillment centers allow us to provide fast and accurate shipping for your customers.
Kitchenwares
Whether it's kitchen utensils or small appliances, we can help you manage the shipping process for your online business. Kitchenwares are very fragile, and you must ensure they are shipped safely. With our fulfillment services, you can rest assured that your products will reach their destination in good condition.
Home Gardening Equipment
If you're selling home gardening equipment such as lawnmowers or leaf blowers, these equipment are heavy and require a reliable fulfillment partner. We can manage and ship these items and many other home goods, such as household appliances, tools, and heating and cooling systems.
Soaps And Detergents
These items are often small and lightweight but require careful handling during shipping. With our advanced personalization technologies and quality control processes, we can ensure that your household goods arrive safely at their destination without any damage.
Towels And Sheets
Towels and sheets are a critical component of any housewares account. Each item must be carefully packaged and labeled to ensure that it arrives safely at its destination. We have the capacity and experience to handle these items and many other household goods.
Toilet Papers And Tissues
From toilet paper to paper towels, we can easily manage the fulfillment process for your online business. Our shipping labels and automated tracking system make it easy to track shipments from start to finish.
Advantages Of SHIPHYPE As Your Fulfillment Partner
Choosing SHIPHYPE over multiple fulfillment centers can save you time and money. Our streamlined shipping process gives you the best value for your business while allowing us to provide fast and efficient fulfillment services. Our beneficial features are:
Inventory And Order Management
We can help you manage your inventory levels and process and track orders. Our deep understanding of shipping costs and efficient processes allow us to deliver fast and accurate order fulfillment.
Fulfillment Support
Our team is dedicated to providing the best support for our clients. We understand that sometimes things don't always go as planned, so we are here to help. Our customer service team is available 24/7 to answer any questions about our services.
Advanced Personalization Technologies
We use advanced technologies such as RFID and barcoding to ensure that all orders arrive on time and in perfect condition. This reduces the chances of errors and increases the accuracy of your orders.
Kitting And Sorting Services
We offer kit and sorting services for orders requiring multiple items and personalized shipping labels. This helps to streamline the shipping process and ensure that all orders are packed correctly.
Careful Inspection
We don't just send out any product. Our team carefully inspects all products to ensure that they meet your requirements. You can rely on us for quality assurance and peace of mind. Our quality control procedures guarantee that all products are in perfect condition before being shipped.
Competitive Pricing
We understand the importance of competitive pricing when it comes to online sales. That's why we offer competitive prices for our fulfillment services. We also provide multiple payment options to ensure you get the best deal for your business.
Request a quote
Fill the form below and our sales team will be in touch.
Don't like forms?
Email Us:
[email protected]