Looking to Outsource Order Fulfillment to a 3PL?
Do 3PLs Work With Brands That Require FBA Removal Service?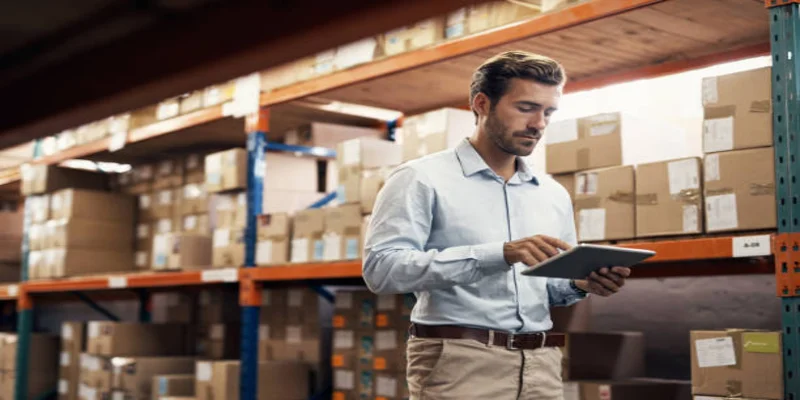 Many Amazon sellers, especially those who have just started, are often confused about the intricacies of FBA removal services and whether 3PLs can work with them. The answer is yes, although it's not accessible due to the more complex logistics involved. Amazon FBA sellers need to understand the specific requirements of each 3PL before engaging them.
Generally speaking, FBA removal and reverse logistics involve returning products from customers to the seller or the manufacturer for repair/replacement or other reasons.
It's a process that can be complex and requires careful management because it involves both inbound and outbound shipping. The benefits of using a 3PL for FBA removal services are numerous; these include the following:
Long-Term Storage Fees
3PLs can offer long-term storage fees significantly lower than Amazon FBA fees. This is important for brands that may not have the capacity to store large amounts of inventory subject in their warehouse.
Flexible Return Policies
A 3PL can help you create the best return policy for your business and customers. They have the right tools and expertise to ensure customers can quickly return or exchange products without complications.
Simplified Process
A 3PL can simplify the process of FBA removal by providing tracking information from seller central and ensuring that all products are properly documented and packaged for shipment. This saves time, money, and energy for both parties involved.
Better Customer Experience
Using a 3PL for FBA removal can also create a better customer experience, as customers will have more options to return or exchange products and receive timely updates on their orders. This improved customer service leads to higher satisfaction rates, which benefits all parties involved.
SHIPHYPE has years of experience in FBA removal and reverse logistics, so you know your orders are handled with utmost care. Our team ensures your customers' returns are managed efficiently and effectively.
How To Find A 3PL That Works With FBA Removal Service?
The eCommerce business is growing at an unprecedented rate, and the need for a reliable 3PL to help manage FBA removal services is becoming increasingly important.
Amazon Fulfillment centers are becoming more expensive, and finding a 3PL with the expertise and resources to ensure your products are shipped safely and on time is essential. To find a 3PL for FBA removal order services, you need to consider the following things:
Research Online
If you are considering international shipping, it's essential to research online and read reviews from other customers. This will give you an idea of the quality of service provided by different 3PLs.
Look at Pricing
It's important to compare prices between different 3PLs to ensure you get the best deal. Many removing inventory services may have different pricing structures, so you must know this before deciding.
Check Out Their Services
Ensuring they offer all the services you need to get the most out of a 3PL for FBA removal services is essential. Make sure that they are capable of handling international shipments as well as domestic orders. Additionally, they should have an experienced team that can handle any unexpected issues.
Look for Specialized Services
In addition to the essential FBA removal services, look for 3PLs that offer specialized services such as repacking, kitting, and value-added services like white glove delivery. This will enable you to provide your customers with the best possible service.
Working with SHIPHYPE offers all these advantages and more. We are experts in FBA removal order fulfillment services, so you can trust that your products will be shipped safely and on time.
Our competitive prices and specialized services make us the perfect choice for any business looking to maximize their profitability.
Things To Consider When Shipping Orders with FBA Removal Service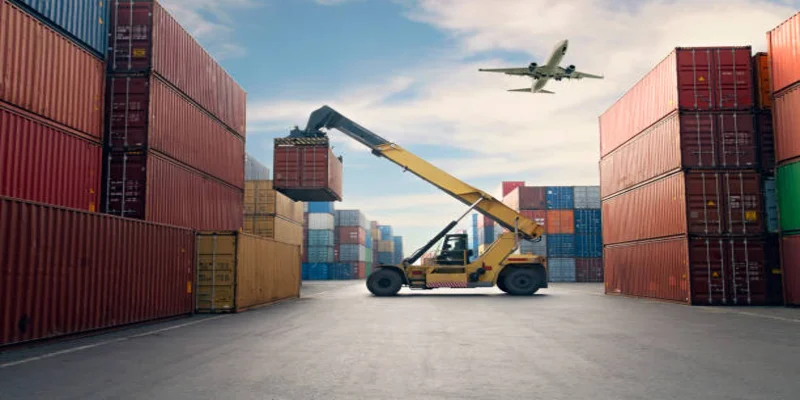 When using the FBA (Fulfillment by Amazon) Removal Service to ship orders, several important factors must be considered. Here are some key things to keep in mind:
Product Eligibility
Ensure that the products you want to ship are eligible for the FBA Removal Service. Certain restricted or hazardous items may not be eligible for removal, so check Amazon's guidelines and policies.
Removal Fees
Understand the cost implications of using the FBA Removal Service. Amazon typically charges removal fees, which vary based on product size, weight, and disposal method. Be aware of these fees and factor them into your overall costs.
Inventory Management
Evaluate your inventory carefully before initiating the removal process. Determine whether the items you want to remove can be sold or if they need to be disposed of. This will help you decide the most appropriate action to take and avoid unnecessary costs.
Disposal Options
Amazon offers various disposal options for unsold or unwanted inventory, such as liquidation, return to seller, or disposal. Consider the best option for your business based on factors like product condition, market demand, and potential recovery value.
Differences Between FBA Removal Service And FBA Return Service
It's important to note that the FBA Removal Service differs from the FBA Returns Service. The former handles the removal of unsold FBA inventory, while the latter facilitates returns of sold items. Understand how these services differ and select the appropriate one for your needs.
At FBA Removal Service, we understand how critical maintaining an efficient and profitable inventory management process is. That's why we provide a fast, reliable service that removes the hassle of FBA removal. Let SHIPHYPE help you make sure your inventory is always up-to-date and compliant with Amazon's guidelines.
Why Choose SHIPHYPE As Your Fulfillment Partner?
SHIPHYPE can be a great choice as your fulfillment partner for FBA Removal Service for several reasons:
FBA Removal Service Expertise
SHIPHYPE specializes in FBA Removal Service and has extensive experience in handling the removal and disposal of inventory from Amazon fulfillment centers. We are well-versed in Amazon's guidelines and procedures, ensuring compliance and smooth handling of your removal requests.
Efficient Removal Process
SHIPHYPE streamlines the FBA removal process, saving you time and effort. We can handle the entire process, from initiating the removal request to coordinating the pickup and transportation of your inventory from Amazon's fulfillment centers to their facilities.
Inventory Management And Tracking
SHIPHYPE provides robust inventory management and tracking systems. We can keep track of your inventory as it is being removed from Amazon, providing you with real-time visibility into the status of your removals and the location of your inventory.
Cost-Effective Solutions
SHIPHYPE offers competitive pricing for their FBA Removal Service. We can help you optimize the costs associated with the removal process, including Amazon's removal fees, transportation costs, and disposal fees. Our expertise in the field allows them to find cost-effective solutions tailored to your specific needs.
If you are looking for a reliable and cost-effective FBA Removal Service partner, then SHIPHYPE is the right fit. With our experience and expertise in the field, we can help you make sure your inventory is always up-to-date and compliant with Amazon's guidelines.
We look forward to helping you navigate this process with ease. Contact us today for more information.
Request a quote
Fill the form below and our sales team will be in touch.
Don't like forms?
Email Us:
[email protected]