Looking to Outsource Order Fulfillment to a 3PL?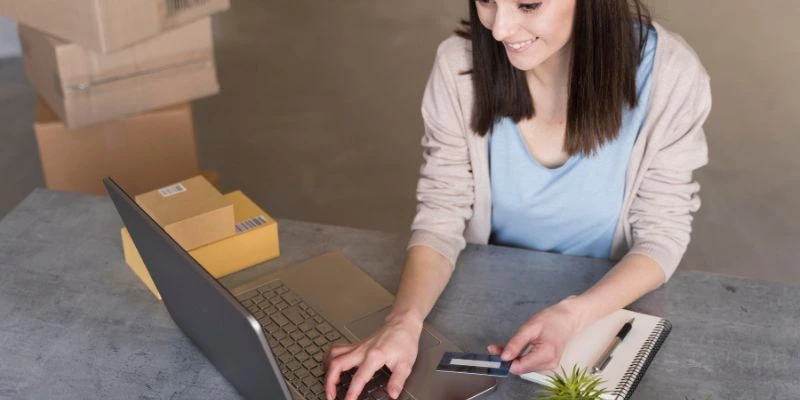 Advantages Of Using A Crowdfunding Fulfillment Toronto
Crowdfunding Fulfillment Toronto is a beneficial fulfillment service that allows entrepreneurs to get the support they need for their crowdfunding campaigns. Using a Crowdfunding Fulfillment partner in Toronto, you can access professional fulfillment services and quick delivery of products across Canada. It is an efficient route to ensure that your crowdfunding campaigns are successful.
A Crowdfunding Fulfillment Company in Toronto can help you better manage your fulfillment process in fulfillment centers, ensuring that you meet all the deadlines and fulfill all the commitments of your crowdfunding campaigns in the fulfillment center. You will also benefit from their expertise in product and shipping logistics and their knowledge of the latest trend in your crowdfunding campaign.
Benefits Of Working With A Crowdfunding Fulfillment Toronto
Crowdfunding fulfillment in Toronto provides an excellent opportunity for entrepreneurs to ensure the timely, accurate, and secure delivery of their products. Here are the benefits of working with a Crowdfunding Fulfillment Toronto:
Cost Savings:
Working with a crowdfunding fulfillment Toronto firm can save you money on shipping costs and order fulfillment services, allowing you to maximize your profits. Fulfillment companies often offer discounts or special pricing for projects that ship items to multiple countries and locations.
Expertise:
Utilizing a crowdfunding fulfillment Toronto firm provides access to expert international shipping, Kickstarter fulfillment, and order fulfillment services that you may need access to on your own. Fulfillment firms have years of experience and the resources to handle a variety of orders, ensuring your project is delivered on time.
Professionalism:
With a crowdfunding fulfillment Toronto firm, you can confirm that your orders are fulfilled quickly and professionally, which can make a big difference in customer satisfaction. Fulfillment companies have the resources to handle orders with care.
Services Offered By Crowdfunding Fulfillment Toronto
Crowdfunding Fulfillment Toronto offers many services to help your crowdfunding campaigns succeed. Here are just a rare of the incredible services they provide:
Campaign Management & Consulting:
Crowdfunding Fulfillment Toronto knows how to make a successful crowdfunding campaign. They have years of experience and can provide invaluable advice on creating, managing, and maximizing your crowdfunding campaign. So you can fetish on the creative side of your project.
Marketing & Promotion:
Crowdfunding Fulfillment Toronto has a team of marketing and promotion experts who can help you spread the word about your crowdfunding campaigns. They will generate buzz, get the word out, and ensure your campaign reaches its maximum potential.
Logistics & Fulfillment:
Crowdfunding Fulfillment Toronto can help you manage the logistics and fulfillment of your crowdfunding campaign. They have the experience and know-how to ensure that all products are shipped on time and that backers receive their rewards quickly.
Things To Consider When Looking For A Crowdfunding Fulfillment Provider
Finding the right Crowdfunding Fulfillment Provider for your project is a critical decision. Here are some legend considerations to help you make the best choice:
Timeliness:
Timely delivery is critical for crowdfunding fulfillment. Ensure you ask each potential provider about their turnaround times and get a detailed understanding of their ability to meet deadlines. The last thing you desire is to promise your backers that you can't keep.
Fulfillment Service:
Every crowdfunding fulfillment provider will offer different service levels, from essential services to a comprehensive suite that includes warehousing, order fulfillment, shipping, and returns. Ensure you understand each provider's services to choose the one that best suits your needs.
Technology:
Many crowdfunding fulfillment providers offer sophisticated order management software and tracking technology. Ensure you understand each platform's capabilities to ensure it meets your needs. So you can make an informed decision.
Does Your Business Need A Crowdfunding Fulfillment Provider?
If you have recently launched a crowdfunding campaign, finding the right Crowdfunding Fulfillment Provider is essential. With the right provider, you can easily manage the entire process without any hassle. From ensuring your perks are handled to shipping them out worldwide, a professional fulfillment provider can become an invaluable asset to your business.
Crowdfunding Fulfillment Toronto offers cost-effective services and provides a dedicated account manager for each client. They understand the importance of customer service and will work with you to ensure all your needs are met. Their services also provide unbeatable international shipping rates, allowing you to reach potential customers worldwide.
Differences Between Crowdfunding Fulfillment And B2C Fulfillment
Crowdfunding fulfillment involves taking pre-orders from a large group of backers to fund a project, typically through an online platform. Successful projects require efficient planning and delivery of the product or service. Crowdfunding fulfillment can help businesses to raise money quickly and efficiently so that they can create their products and services on a larger scale, in turn helping them to reach new customers.
On the other hand, B2C fulfillment is a business-to-consumer service that focuses on delivering goods and services directly to the consumer. It involves shipping, warehousing, and distribution services to ensure your customer's product arrives perfectly.
What Type Of Companies Look For Crowdfunding Fulfillment In Toronto?
Crowdfunding Fulfillment Toronto is an excellent way for companies to raise capital and find the necessary growth resources. Here are some companies that are looking for crowdfunding fulfillment services in Toronto:
Retailers:
Brick-and-mortar stores and online retailers use crowdfunding fulfillment to reach new customers, raise money for inventory and grow their business. Because of the vast network of fulfillment centers, their products can be quickly shipped to customers in major cities like Toronto.
Artists:
Musicians, writers, and visual artists use crowdfunding to generate interest in their work and fund their projects. So that can reach beyond the traditional funding and distribution channels because they can access local, national, and international markets.
Small Businesses:
A small business can benefit from crowdfunding to launch a new product or expand its services. So that business owners can have the resources they need to grow. Because it provides them with the help and capital they need to take their company to the next level.
Why choose SHIPHYPE?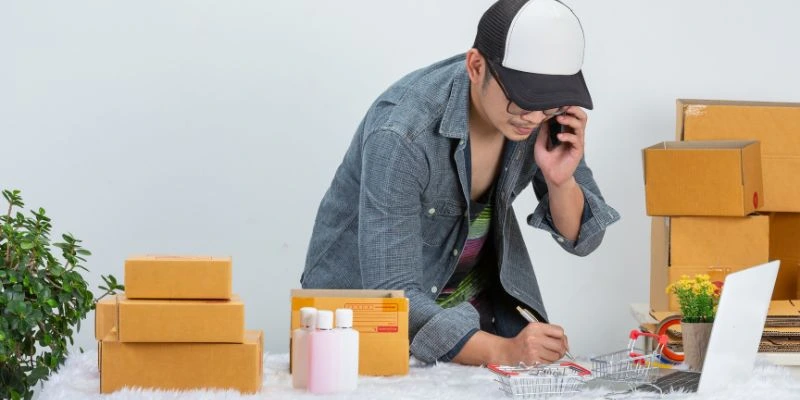 SHIPHYPE is a prevalent choice for crowdfunding fulfillment in Toronto for several causes. Here are some conceivable reasons why SHIPHYPE may be a popular choice for crowdfunding completion in Toronto:
Expertise & Experience:
SHIPHYPE has a team of experienced professionals who are well-versed in Crowdfunding Fulfillment in Toronto. They offer a customized approach and provide their clients with end-to-end solutions to ensure successful campaigns.
Quality Services:
They offer high-quality services for Crowdfunding Fulfillment Toronto and guarantee that all orders are fulfilled accurately and on time. They also take extra measures to provide quality control and meet their client's needs.
Flexible Solutions:
They understand that each company has different needs and goals, so they offer flexible solutions for Crowdfunding Fulfillment Toronto. They make sure to provide a tailored approach and tailor their services according to the specific needs of each company.
Request a quote
Fill the form below and our sales team will be in touch.
Don't like forms?
Email Us:
[email protected]