Looking to Outsource Order Fulfillment to a 3PL?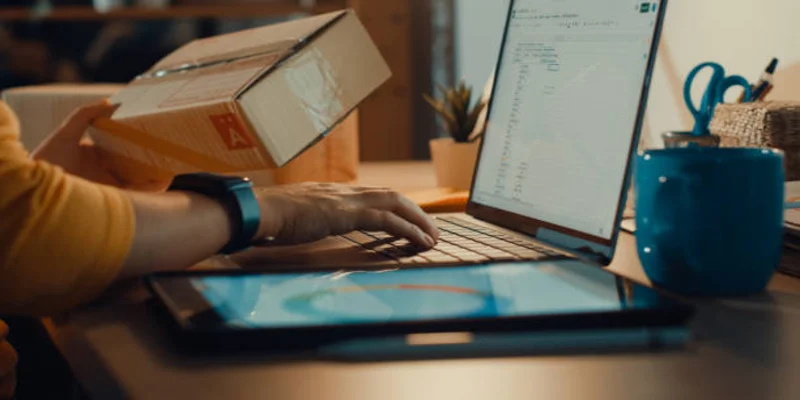 Do 3PLs Work With Brands That Require Low Volume?
Low-volume order fulfillment services are more affordable for smaller brands and companies. So, if you're a small business owner or launching an online store with limited inventory that requires low-volume order fulfillment, Fulfillment centers can be the perfect solution. Many top-tier order fulfillment companies have developed solutions tailored to your needs and offer the same competitive discounts and services as their larger counterparts.
Customers usually don't like it when they have to wait for their orders. Luckily, fulfillment providers can handle low-volume orders and process them quickly and efficiently. With an experienced 3PL provider on your side, small business owners can rest assured that their demands will be delivered promptly and at competitive rates. Some of the benefits of using 3PL for low volume include:
Expertise And Experience
The fulfillment company has specialized knowledge and experience in logistics and supply chain management. They can provide valuable insights and guidance on optimizing operations, improving efficiency, and reducing costs. This can be especially useful for businesses with limited experience or expertise.
Flexibility And Scalability
Businesses with low volumes may experience fluctuations in demand and seasonal variations. 3PL providers can offer flexibility and scalability to accommodate these changes by adjusting their services as needed to meet the changing needs of the business.
Access To Technology And Infrastructure
A fulfillment center typically has access to advanced logistics technology and infrastructure that may be too expensive for businesses with low volumes to invest in. This includes systems for tracking and managing inventory, optimizing transportation routes, and managing supply chain risk.
Reduced risk
Outsourcing logistics and supply chain management functions to a fulfillment service can help reduce the risk of errors, delays, and other issues that can impact customer satisfaction and harm the business's reputation. By relying on the expertise and resources of a 3PL provider, companies can ensure that their logistics operations are managed efficiently and effectively.
How To Find A 3PL That Works With Low Volume?
Order fulfillment companies are not all created equal. Some fulfillment companies outsource the process to a third-party logistics provider (3PL), while others handle all operations in-house. When looking for a 3PL that works with low volumes, it's important to carefully research its capabilities and services. Some of the significant factors to look for include:
Flexible fulfillment services
The 3PL should offer flexibility in how they process orders and should be able to accommodate changes in the order pattern. For example, if you do not have a lot of orders but need your products shipped quickly or with specialized packaging, the 3PL should be able to handle those requests promptly and efficiently.
Cost Efficiency
Lower order volumes usually mean lower budgets, so it's important to look for a 3PL that offers competitive pricing. The company should also be able to negotiate fulfillment costs based on your specific order pattern.
Integrated Technology Systems
The 3PL should have powerful software that integrates with your e-commerce platforms and other systems. This will allow you to manage orders and inventory, process payments, and update shipments quickly and securely.
Customer Service
The 3PL should offer excellent customer satisfaction. They should have trained representatives who are available to answer questions or resolve any issues that arise. And they should always be willing to go the extra mile to ensure your customers are happy.
SHIPHYPE is one of the star players when it comes to 3PLs. Their integrated technology systems allow you to manage outsource fulfillment orders, inventory management, process payments, and update shipments quickly and securely. And their customer service representatives are always ready to answer any questions or help with anything you need. So no matter how complex your order pattern is, SHIPHYPE can handle it all.
Things To Consider When Shipping Orders With Low Volume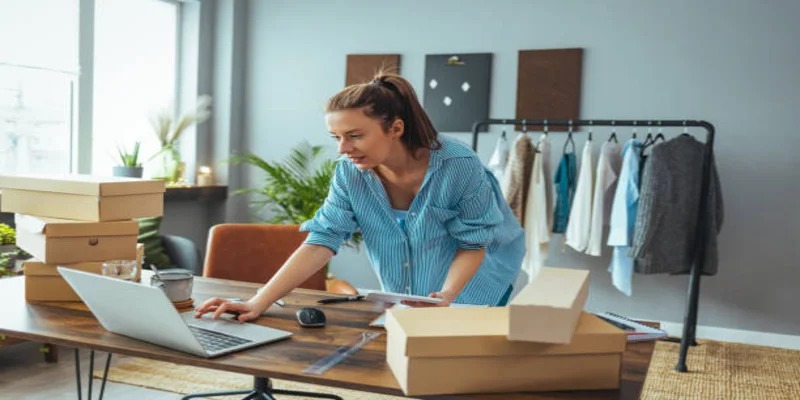 Small businesses or online stores which don't have enough orders to send their goods in bulk shipments can use SHIPHYPE's shipping discounts. It provides an easy and efficient way of shipping low-volume items by leveraging its technology and end-to-end visibility.
With SHIPHYPE's single-click shipping solution, you don't have to worry about complicated paperwork or cumbersome processes; it's all done for you. Plus, there are no hidden charges or complex rate sheets to deal with. SHIPHYPE also gives you access to real-time tracking of your orders, allowing you to stay up-to-date on where your items are in the shipping process. But before shipping orders with low volume, there are a few things that your need to know:
Carrier Options
When shipping orders with low volume, it's important to consider carrier options carefully. Different carriers may have different rates and delivery times, so comparing options is important to find the best fit for the business.
Packaging
Packaging can significantly impact shipping costs, especially for low-volume orders. Consider the size and weight of the shipped items, and choose appropriately sized and protective packaging.
Shipping Costs
Shipping costs can quickly add up for businesses with low-volume orders. Consider negotiating rates with carriers, using flat-rate shipping options, and offering free shipping promotions to help offset costs.
Customs Clearance
If you ship items internationally, you must ensure that customs clearance is taken care of promptly. Be sure to provide all necessary paperwork and documentation for customs procedures.
SHIPHYPE helps businesses easily manage their shipping and logistics from start to finish. With our all-in-one platform, you can compare multiple carriers, get discounts on shipping costs and track your orders in real-time. Save time and money while ensuring packages get delivered safely and on time, no matter where they're going.
Differences Between Low Volume And High Volume
Operating a high-volume shipping business requires more resources and infrastructure than a low-volume one. High-volume customers typically work with multiple carriers, have an established customer base, have larger warehouses, and need to manage large numbers of shipments per day. Low-volume businesses send out fewer than 50 packages a month and don't have many customer orders.
High-volume shipping has distinct advantages. With a high volume of shipments, customers benefit from bulk discounts, faster delivery times, and improved customer service. You can also track orders in real time since they'll be shipped via larger carriers with more advanced tracking systems. SHIPHYPE offers both high and low-volume customers the perfect shipping solution.
Why Choose SHIPHYPE As Your Fulfillment Partner?
We know entrusting your business to a third-party shipper is not easy. We go above and beyond to ensure you can choose us confidently. SHIPHYPE is a full-service fulfillment provider that offers the following:
Integration With Popular E-commerce Platforms
SHIPHYPE integrates seamlessly with popular e-commerce platforms like Shopify, Amazon, and WooCommerce. This allows for streamlined order processing and a better customer experience.
Focus On Customer Service
SHIPHYPE prioritizes customer service and satisfaction. They have a dedicated support team to assist with issues or questions and provide regular customer updates throughout the fulfillment process.
Access To International Markets
SHIPHYPE has extensive experience in international shipping and can help businesses expand into new markets. They offer competitive rates for international shipping and can assist with customs clearance and other logistical challenges.
Multiple Warehouses
SHIPHYPE has multiple warehouses strategically located across the United States and Canada. This allows for faster and more cost-effective shipping options for businesses and their customers.
If you are searching for a reliable and efficient shipping partner, SHIPHYPE is the perfect choice. Their comprehensive services, competitive rates, and dedication to customer service make them an ideal partner for businesses of all sizes. They provide excellent customer support, answer questions quickly, and offer regular updates throughout the fulfillment process. Contact us today for more information about our multi-warehouse shipping solution. With SHIPHYPE, you know your goods will arrive safely and on time!
Request a quote
Fill the form below and our sales team will be in touch.
Don't like forms?
Email Us:
[email protected]