Looking to Outsource Order Fulfillment to a 3PL?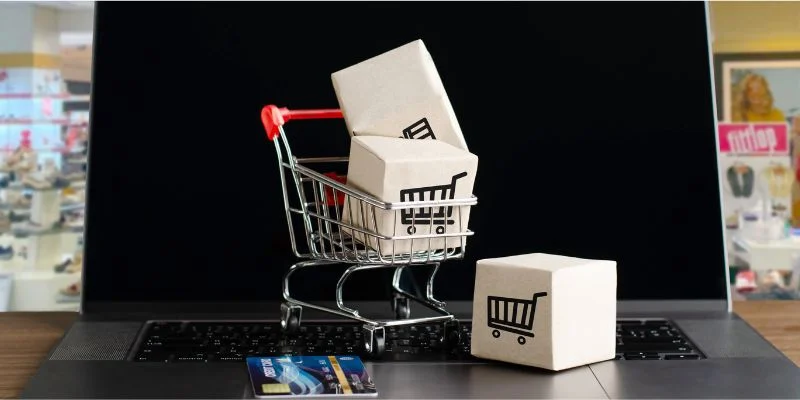 Advantages Of Using A B2C Fulfillment
Using a B2C fulfillment service can have many advantages for businesses. It helps keep customer satisfaction, speed, and order fulfillment accuracy. This ultimately leads to better customer experience and increased sales. Besides, B2C fulfillment centers offer specialized inventory management services, which enable businesses to stay organized and maximize efficiency in their operations.
B2C fulfillment services can provide sales assistance to help businesses identify customer needs and manage customer relationships. Companies can reduce the labor associated with order fulfillment and shipping costs by utilizing these services.
Benefits Of Working With A B2C Fulfillment
Working with a B2C fulfillment partner can provide numerous advantages to your business. A B2C fulfillment partner can help sales cycle times, reduce costs, and increase customer satisfaction. Here are some of the legendary benefits of working with a B2C fulfillment partner:
Quality Management Systems:
When working with a B2C fulfillment center, you get access to various quality management systems. This helps you keep track of inventory, shipping status, and more. It also allows you to provide customers with the highest quality product possible.
Professional Warehouse Operators:
When you work with a B2C fulfillment center, you get access to experienced warehouse operators who can help ensure your products are correctly handled and sent out on time. This helps to increase customer satisfaction, as well as ensure that orders arrive on time.
Customized Solutions:
A B2C fulfillment center can provide customized solutions for your shipping and fulfillment needs. They can help you create a process tailored to meet your business's unique needs and allow you to make changes to the system quickly and easily.
Services Offered By B2C Fulfillment
B2C Fulfillment provides various services to help businesses meet their customer needs. From traditional payment methods to fulfillment operations and logistics providers to fulfillment processes, B2C Fulfillment offers a comprehensive range of services and solutions.
Payment Solutions:
B2C Fulfillment offers payment solutions that enable businesses to securely take customer payments using traditional methods such as credit and debit cards, PayPal, and direct bank transfers. So that customers can purchase products and services with confidence.
Integration Services:
With advanced integration services, businesses can easily sync their online stores to B2C Fulfillment's systems to streamline ordering so that orders are processed and shipped quickly because of their automated systems.
Reporting & Analysis:
B2C Fulfillment provider offers access to a range of detailed reporting and analysis tools to help businesses stay on top of their orders, customer trends, and inventory levels. So companies can make informed decisions about their supply chain operations.
Things To Consider When Looking For A B2C Fulfillment Provider
When searching for a B2C Fulfillment partner, be sure to consider the following factors: Here are some Consideration to help you make the best decision for your business:
Experience in Your Niche:
Ensure that the B2C fulfillment provider you choose has experience with your specific industry and product types. Ask to see customer testimonials, portfolio examples, and any case studies they might have on their website. So you can get an idea of their expertise in this area.
Scalability:
Does the B2C fulfillment provider have the capability to scale up or down with fluctuating demand? Look for providers to help you meet peak demands without breaking the bank so that you can ensure the highest levels of customer satisfaction.
Integration:
Many B2C fulfillment providers now offer integrated solutions that connect to your existing systems. This ensures seamless integration and automated processes, critical for smooth operations. It also helps reduce manual errors, saving time and money in the long run.
Does Your Business Need A B2C Fulfillment Provider?
If you're running a business that sells products to consumers, then consider utilizing the services of a B2C fulfillment provider. A fulfillment center specializes in helping companies manage their orders and streamline their shipping processes. With e-commerce sales continuing to rise, partnering with a specialized company can help streamline your business, save money and time, and increase customer satisfaction.
A B2C fulfillment provider can help you manage everything from inventory to shipping. They can offer services beyond just order processing and shipping, such as returns management, customer service support, fraud protection services, payment processing solutions, and even packaging design help.
Differences Between B2C Fulfillment And B2B fulfillment
B2C fulfillment is typically used for consumer-facing businesses, such as online retail stores, DTC companies, and subscription boxes that send products directly to customers. These businesses require fast order processing and shipping times to stay competitive. B2C fulfillment centers generally handle all aspects of the process, from order processing and inventory management to shipping and delivery.
B2B fulfillment, on the other hand, is generally used for businesses that sell products or services directly to other companies. This type of fulfillment typically focuses more on customizing orders according to specific customer needs and often requires complex pricing structures and long-term customer relationships.
What Type Of Companies Look For B2C fulfillment?
Companies looking to outsource their warehousing and shipping needs can benefit from a B2C fulfillment service provider. Here are five common types of companies that look for B2C fulfillment services:
E-commerce Retailers:
E-commerce retailers need a reliable partner to store and ship their products. B2C fulfillment services provide the convenience of storing and distributing goods without managing them in-house. So that retailers can focus on what they do best.
Beauty Products Companies:
Companies that sell beauty products need to get items to customers quickly so they can look their best B2C fulfillment services streamline the process, making it easier for companies to offer fast shipping and ensure their customers are satisfied with the delivery times.
Clothing & Apparel:
Companies selling clothing or accessories need to be able to provide quick and reliable delivery of items. B2C fulfillment services offer storage and shipping solutions that can help retailers get products to customers promptly while ensuring they arrive in perfect condition.
Benefits Of Choosing SHIPHYPE For B2C Fulfillment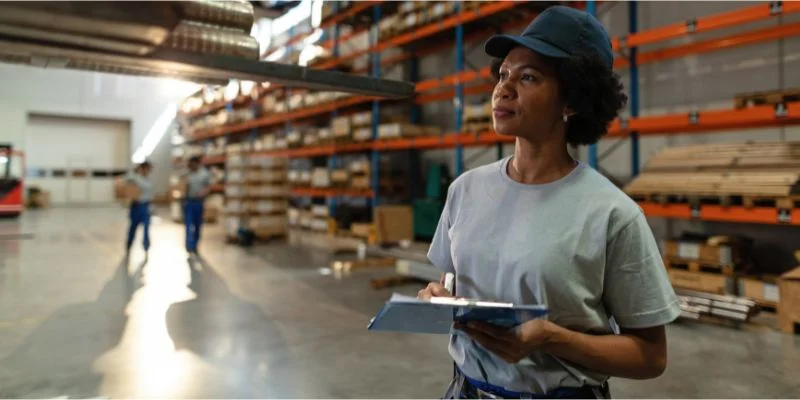 Here are some of the key benefits that you can receive when choosing SHIPHYPE to fulfill your business needs:
Complete B2C fulfillment Service:
SHIPHYPE offers a complete B2C fulfillment solution that makes it easy to manage and track each order from start to finish. Their team of experienced professionals can handle all aspects of the process, including product storage, inventory tracking, pick and pack services, shipping, returns, and more.
Fast, Reliable Shipping:
They know fast and reliable shipping is critical to providing a great customer experience. With SHIPHYPE, you can trust that all orders will be shipped quickly and accurately. They partner with major carriers such as DHL, UPS, and FedEx to provide customers with the fastest delivery times possible.
Comprehensive Reporting & Analytics:
Their comprehensive reporting and analytics system makes it easy to analyze your business and make data-driven decisions. They provide real-time updates on every order, so you can quickly see how well each shipment performs.
Request a quote
Enter your details below and we'll be in touch to learn more about your ecommerce business.
Don't like forms?
Email Us:
[email protected]