Looking to Outsource Order Fulfillment to a 3PL?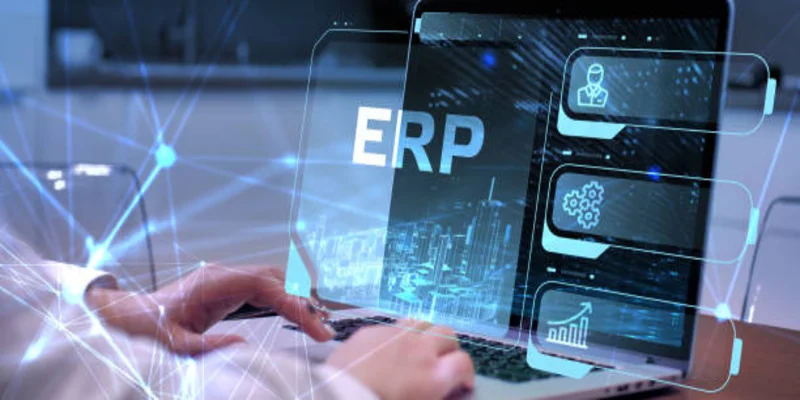 How to Fulfill ERP Orders?
Enterprise Resource Planning (ERP) systems are essential for businesses to manage their supply chain and order fulfillment process. They automate manual data entry, optimize inventory management, and allow for efficient warehouse management system integration to improve customer satisfaction. ERP systems can be difficult and expensive to implement, leaving many smaller companies opting out of traditional ERP systems and instead looking toward third-party logistics (3PL) providers to help with order fulfillment.
Using a 3PL provider for ERP orders offers many advantages over traditional ERP systems, such as cost savings on hardware and software, faster implementation time, scalability, and access to additional services like warehousing and tracking. To fulfill ERP orders, the following steps can be taken by the 3PL provider.
Order Processing
Once an order is received, it should be processed promptly and accurately. This includes verifying the customer's information, checking inventory levels, and determining the delivery date.
Pick and Pack
The next step is to pick the products from the warehouse and pack them for shipping. Ensuring that the right products are picked, packed, and packaged properly is important to avoid damage during transit.
Shipping
After the products have been packed, they should be shipped to the customer's designated location. This can be done through various shipping methods, such as air, sea, or ground transport.
Delivery
Once the products have been shipped, the delivery should be tracked to ensure they reach the customer on time. The customer should be informed of the delivery status and provided with a tracking number.
Invoicing and Payment
Finally, an invoice should be generated for the customer, and payment should be processed. It is important to ensure the invoice is accurate and reflects the correct pricing and any discounts that may have been applied.
How 3PLs Help Fulfill ERP Orders?
ERP systems are mostly used if you have a growing order processing capacity of 5000 orders per month; here, you need a 3PL with ERP integration and scalability to meet your order processing capacity requirements. 3PLs can provide an integrated, automated solution that allows customers to track the progress of their orders from start to finish.
The traditional ERP system is best suited to process orders of large enterprise customers. However, 3PLs can provide a more efficient solution for small-to-medium businesses.3PL vendors use advanced systems and technologies to ensure the order-processing process is accurate and efficient. 3PLS help fulfill ERP orders in the following ways:
Optimize Inventory Management
An ERP system and 3PL vendors help to effectively manage inventory by integrating the customer's supply chain strategy with their order fulfillment process. This allows customers to monitor their stock level accurately and adjust their order processing process accordingly.
Supply Chain Management
Efficient enterprise resource planning systems used by 3PL vendors help improve the overall supply chain management process. They enable customers to monitor orders from start to finish, including tracking product availability and shipment status in real time. This allows for better forecasting of future market demands, which helps ensure that customers' inventory levels remain optimal.
Speed Up Order Processing
The fulfillment operations involve multiple steps that can be tedious and inefficient. ERP systems help to speed up the process by automating order entry, tracking shipments, inventory management, and billing processes. By streamlining each step of the fulfillment process, customers can save valuable time when dealing with orders.
SHIPHYPE's fully integrated ERP system lets customers easily view order status and track real-time product availability and shipment progress. This helps customers stay on top of their orders and ensure they are delivered on time; it reduces the manual data entry labor required for managing orders, which can help customers save time and money.
How Do 3PLs Connect With ERP?
Connecting 3PLs with ERP systems can be challenging, especially if the ERP system is outdated. To help ensure that they are well connected, SHIPHYPE has built a platform that allows customers to connect their 3PLs and ERP software to streamline fulfillment processes. This platform lets customers easily view inventory levels, order statuses, and history, send shipments to 3PLs for processing, view shipment tracking information, and more. This type of integration helps customers stay on top of their orders and ensure they are delivered on time
Benefits Of Outsourcing ERP Fulfillment Needs
Outsourcing ERP (Enterprise Resource Planning) fulfillment needs can be a smart move for businesses looking to improve their operations and customer satisfaction. Here are some benefits of outsourcing ERP fulfillment needs:
Focus on Core Business Functions
Outsourcing fulfillment needs can help businesses focus on their core competencies and strategic initiatives. By freeing up resources and time, companies can concentrate on their core business functions, such as product development, marketing, and sales.
Reduced Overhead Costs
Fulfillment can be a complex and expensive process. Outsourcing fulfillment needs to fulfillment companies can help businesses reduce their overhead costs by eliminating the need for warehousing, equipment, and labor costs associated with managing fulfillment in-house.
Access to Expertise and Technology
3PL providers have extensive expertise in managing logistics and supply chain operations. They also have access to the latest technology and infrastructure, which can help businesses improve their operations, enhance efficiency, and reduce errors.
SHIPHYPE offers the same benefits and more. We have a team of experts with decades of experience in the logistics industry, and we are equipped with the latest technology to ensure high-quality services. Additionally, our staff is trained to handle complex orders quickly and accurately.
Things To Consider When Looking For A 3PL For ERP Orders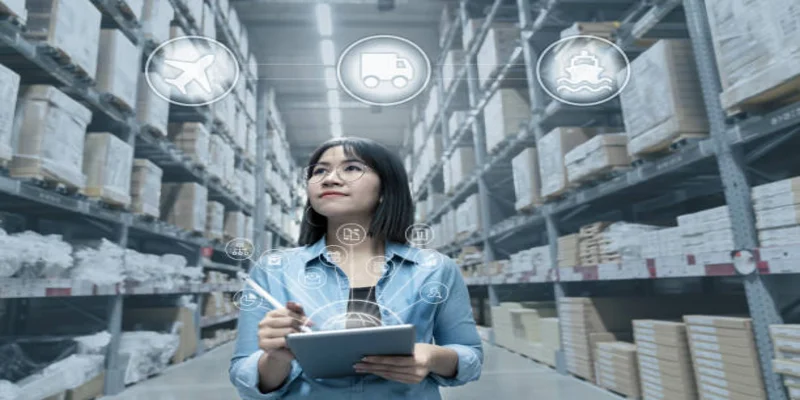 When looking for a 3PL (Third-Party Logistics) provider for ERP (Enterprise Resource Planning) orders, it is important to consider several factors to ensure that you select a provider that is the right fit for your business. Here are some things to consider when looking for a 3PL for ERP orders:
Expertise and Experience
Look for a 3PL provider with experience in managing ERP orders. They should have a thorough understanding of the ERP system and be able to integrate their systems with yours seamlessly.
Technology and Infrastructure
A 3PL provider should have the latest technology and infrastructure to manage your ERP orders efficiently. They should be able to handle your orders and provide real-time visibility of inventory, delivery status, and other relevant metrics.
Flexibility and Scalability
Choose a 3PL provider that is flexible and can adapt to your changing business needs. They should be able to scale up or down quickly in response to changes in demand and provide customized solutions to meet your specific requirements.
With SHIPHYPE, you can be sure we have the technology, infrastructure, and flexibility to handle order fulfillment needs. Our cutting-edge cloud-based software facilitates the tracking of orders and inventory in real-time so that you can stay up to date on the status of your orders.
Top 5 Options For ERP Order Fulfillment
The top 5 options for ERP order fulfillment are:
SHIPHYPE
Fulfillment by Amazon (FBA)
ShipBob
Fulfillment by Ingram Micro (FIM)
ShipStation
Why Choose SHIPHYPE As Your Fulfillment Partner?
The diverse market of ERP order fulfillment solutions can be daunting to navigate. However, SHIPHYPE stands out from the competition for a myriad of reasons. SHIPHYPE offers robust features that come standard with each plan at no extra cost. Our built-in Omnichannel feature allows you to sell on multiple channels like Amazon, eBay, and Shopify while integrating with your ERP system, making order fulfillment a breeze.
Some other reasons to choose SHIPHYPE include:
Warehouse Management System
Our Warehouse Management System (WMS) all order processing is efficient and accurate. This includes real-time inventory tracking, barcode scanning for correct pick/pack/ship processes, and creating labels for your orders.
Advanced-Data Analytics
We provide you with advanced business intelligence that can give valuable insights into your operations. You'll have access to dashboards, pivot tables, and customizable reports to make informed decisions about your order management process.
Barcode Scanning Capabilities
ERP-integrated barcode scanning with accurate and real-time inventory tracking. This allows you to keep an accurate count of items, streamlines pick/pack/ship processes, and saves time by avoiding human errors.
If you are looking for an easy-to-use, feature-rich, scalable order management system tailored to your unique business needs, look no further. Our streamlined design and tremendous customer experience provide the perfect platform for managing orders quickly and efficiently. ERP orders are connected directly to the system, reducing manual data entry and eliminating errors. You can visit our website for more information.
Request a quote
Fill the form below and our sales team will be in touch.
Don't like forms?
Email Us:
[email protected]