Looking to Outsource Order Fulfillment to a 3PL?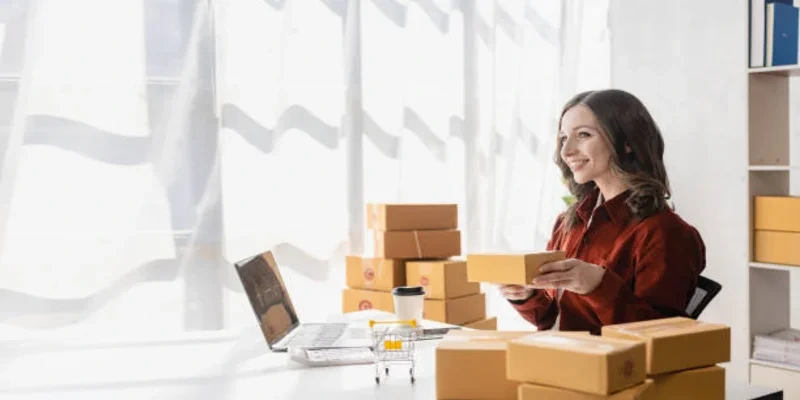 Advantages Of Using Order Fulfillment Company
The order fulfillment process is an important part of the ecommerce business. It ensures customer satisfaction and a role in the entire order fulfillment process. It helps you manage your inventory, handle customer orders and shipping costs efficiently and on time. There are numerous advantages of using an order fulfillment company, including the following:
Increased Efficiency
An order fulfillment center can help you increase the efficiency of your order fulfillment process. Their services are designed to relieve you from the tedious task of handling individual orders, managing inventory, and shipping costs. An efficient order fulfillment service ensures that all customer orders are processed accurately and on time, thus helping you achieve better customer satisfaction, reduce wait times, and boost sales in the long run.
Expertise and Specialization
Partnering with an order fulfillment services provider brings the advantage of working with experts specializing in efficient order fulfillment processes. These companies have in-depth knowledge and experience in handling various aspects of the supply chain, from inventory management to shipping logistics, ensuring smooth operations and optimal efficiency.
Faster Order Processing and Shipping
Order fulfillment companies specialize in efficient order processing and shipping. By leveraging their streamlined processes and advanced technology for order fulfillment strategy, they can pick, pack, and ship orders in a shorter timeframe, resulting in faster customer delivery. This improved speed enhances customer satisfaction and increases the likelihood of repeat business.
Services Offered By Order Fulfillment Company
Order fulfillment encompasses all the steps in processing a sale and delivering the product to your customer. It requires the involvement of a third party to handle tasks such as receiving, processing, packing, picking, and shipping an online order to customers for a successful outcome.
A successful strategy for fulfilling retail orders is crucial for ecommerce businesses to remain competitive and cultivate customer loyalty. That's where the order fulfillment company comes in. Common services offered by order fulfillment companies include:
Inbound Logistics
Every ecommerce business needs to get the products it sells from point A to point B. Order fulfillment companies help with this by receiving inventory from suppliers, tracking and managing the incoming lists, and storing it in a secure warehouse.
Order Picking & Packing:
Once an order is placed, order fulfillment companies pick out the items from inventory, pack them into a box or envelope, and secure the package for shipping. They will also affix the required postage/shipping labels to the package.
Shipping:
Order fulfillment companies handle all the hard work ensuring orders arrive at their destinations on time. This includes choosing carriers and negotiating rates with them, tracking shipments, and dealing with any returns or customer service issues that may arise.
Reporting & Analytics
Order fulfillment companies also provide valuable insight into the performance of your business through reporting and analytics. This helps you make informed decisions about stocking levels, shipping costs, customer satisfaction, and other important aspects of your operations.
SHIPHYPE is an order fulfillment company brand that stands out above the rest. We provide full-service, comprehensive fulfillment for small and medium-sized businesses. Our team works diligently to provide accurate order information and fast delivery times at competitive rates.
Things To Consider When Looking For Order Fulfillment Provider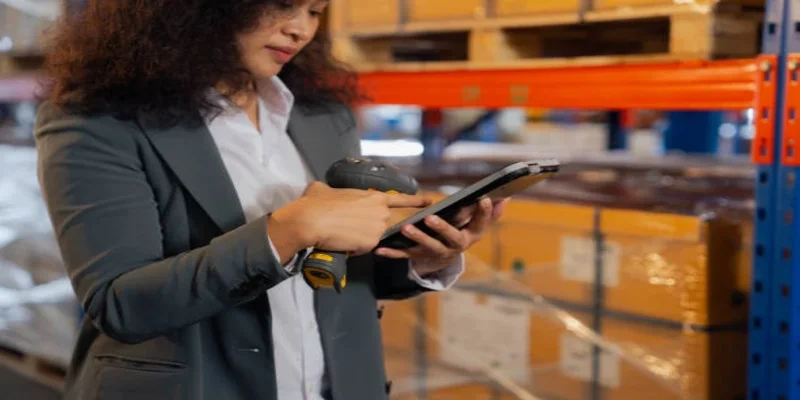 Recall the last time you made an online purchase and encountered a delivery issue such as a lost, delayed, or damaged package. When selecting a 3PL provider, reliability is key to ensure that each customer receives their items as expected and on time. Consistency in performance can make or break your business reputation and lead to losses for both parties if mishandled.
In addition to ensuring the highest level of service quality, consider other factors when selecting an order fulfillment provider, such as:
Time Of Delivery
No one wants to wait weeks for their orders. A reliable 3PL partner should be able to deliver packages within an agreed-upon timeframe with some flexibility in case of extenuating circumstances.
Customer Support
If your customers face any delays, damages, or discrepancies, they must receive timely and accurate responses from a competent customer service team.
Pricing
No matter how great a service may be, it won't do much good if the cost is too high. Be sure to compare pricing and services offered by 3PL providers before deciding.
Inventory Management & Storage
An order fulfillment provider should have an organized system for managing inventory levels and offer storage options if needed.
With SHIPHYPE, you can expect a comprehensive 3PL provider that meets the above criteria and access to our cutting-edge technology and analytics. Our team of experts is available to develop custom solutions for your unique business needs.
Does Your Business Need an Order Fulfillment Partner?
If your business operates in the e-commerce industry or involves the fulfillment and shipping of customer orders, partnering with an order fulfillment company can be highly beneficial.
By outsourcing your fulfillment operations to experts, you can streamline your supply chain, optimize inventory management, and ensure timely and accurate order processing. This allows you to focus on core business activities while benefiting from the expertise, scalability, and cost savings an order fulfillment partner offers.
Differences Between Order Fulfillment And Logistics
It's important to understand the difference between order fulfillment and logistics. Order fulfillment focuses on customer satisfaction by ensuring orders are processed accurately and quickly. In contrast, logistics is more broadly focused on managing the freight transportation of goods from one place to another.
Benefits Of Working With SHIPHYPE As Your Order Fulfillment Partner
Deciding to outsource order fulfillment can be daunting, but it doesn't have to be. Working with SHIPHYPE gives you the peace of mind of knowing your orders are being managed and fulfilled quickly and accurately. Here are some of the benefits that come with partnering with us on your order fulfillment needs:
Robust Technology Infrastructure
Working with SHIPHYPE as your order fulfillment partner grants you access to their robust technology infrastructure. We leverage advanced systems and software to streamline order processing, inventory management, and shipping logistics. You can efficiently manage your operations and make data-driven decisions with real-time visibility and automated processes.
Extensive Shipping Carrier Network
SHIPHYPE has established partnerships with a wide range of shipping carriers, allowing you to choose from multiple options based on your specific needs. This network ensures competitive shipping rates and enables efficient delivery to domestic and international destinations. You can offer flexible shipping options to your customers while optimizing costs.
Data Analytics And Insights
SHIPHYPE provides comprehensive data analytics and insights to help you better understand your fulfillment and shipping performance. By analyzing key metrics and trends, you can identify areas for improvement, make informed business decisions, and optimize your operations for maximum efficiency and customer satisfaction.
If you are searching for a reliable and cost-effective shipping partner, SHIPHYPE is the right choice. We offer easy-to-use tools to make your fulfillment and shipping process easier and more efficient. With our real-time tracking capabilities, you can easily keep track of shipments and ensure timely delivery to your customers. Visit us today to learn more about our fulfillment and shipping services.
Request a quote
Fill the form below and our sales team will be in touch.
Don't like forms?
Email Us:
[email protected]