Looking to Outsource Order Fulfillment to a 3PL?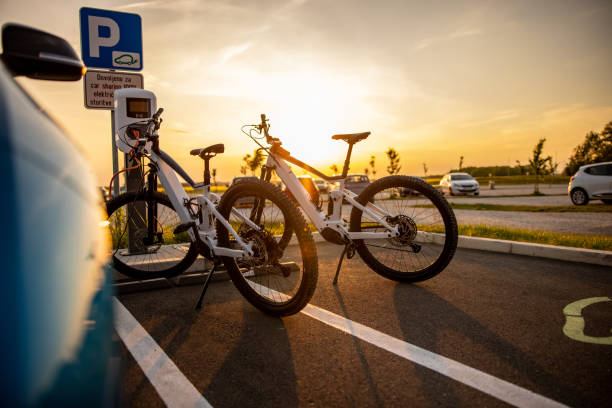 Things To Consider When Shipping Ebikes
E-bikes are the perfect blend of high-tech and low-maintenance. They're a great way to get around town but also have unique shipping requirements. The market of e-bikes has exploded in recent years, and many companies, from Rad Power Bikes to smaller boutique shops, have begun offering their version of the electric bike. Shipping e-bikes is like shipping standard bikes, but you need a trusted 3PL to ensure the job is done correctly.
SHIPHYPE is a trusted 3PL that can handle the shipment of your e-bikes from start to finish. We understand and consider the unique requirements of shipping e-bikes, such as lithium-ion batteries, insurance coverage for actual weight, spare battery installation and safety during shipping. But before shipping, certain regulations need to be considered for the shipment of e-bikes.
Customs Declaration
E-bikes are classified as "electric bicycles" and require a customs declaration. The shipment must include the HS code, description of the item (including voltage), number of pieces, and value in US dollars. It is important to accurately state the actual weight of the e-bike and any additional parts or accessories included in the shipment.
Shipping Cost
Since e-bikes are heavier than standard bikes, shipping is generally more expensive. Working with a trusted 3PL can help reduce overall shipping costs and ensure all necessary paperwork is handled and your shipment arrives safely and quickly.
Insurance Coverage
It is important to make sure that the insurance coverage for your e-bike shipment is adequate. We provide our customers with an insurance policy that covers damages and losses resulting from shipping, so you can rest assured that your shipment will arrive in perfect condition.
Taxes And Duties
E-bikes are subject to taxes and duties when being shipped internationally. Ensure you have the necessary paperwork before shipping bikes to avoid additional costs or delays. Shipping an e-bike can be tricky, and ensuring all requirements are met before the shipment is important. The supply chain of bikes with lithium batteries should be handled with the utmost care, and SHIPHYPE is here to help.
Package Size
E-bikes are large and bulky, so ensuring the package size is appropriate for e-bike shipping is important. Working with a 3PL can help you identify the correct size box or bag for your e-bike and advise on packing supplies such as foam inserts, bubble wrap and other protective materials.
These are just some of the considerations when it comes to shipping e-bikes. At SHIPHYPE, we understand the unique requirements and challenges of shipping e-bikes for e-bike companies and are here to help. Our team is knowledgeable and experienced in navigating through regulations, taxes, duties and more to ensure your shipment arrives safely and on time.
Products We Fulfill
Ebikes work on lithium-ion batteries, which require special care during shipping. We can ship any battery-installed e-bike from standard models to specialized designs like fat-tire and foldable bikes. We also handle parts and accessories for e-bikes, such as spare ebike batteries or chargers.
As the market grows, numerous other products related to e-bikes require delivery, from bells and horns to spare parts and tools. We can safely fulfil all of these products too. We're confident in our ability to provide you with the best bike shipping solutions. With SHIPHYPE, you can be sure your order will arrive quickly, safely, and cost-effectively. Our list of products includes the following:
Ebikes With Spare Batteries
We can ship bikes that come with spare lithium-ion batteries. We understand the importance of ensuring these batteries are securely and safely shipped, so we take extra precautions to ensure your shipment arrives in perfect condition.
Foldable Ebike
Whether you're shipping a standard foldable bike or one with more advanced features, we've got you covered. We are experienced in shipping foldable ebikes and will ensure your shipment arrives safely and on time.
Fat Tire Bikes
We can ship fat tire bikes as well! Our team is knowledgeable about the appropriate packaging for these types of shipments and how to ensure that the product complies with all applicable regulations.
Standard Bike
We can also ship standard models of e-bikes. We understand the importance of ensuring your shipment arrives safely, and on time, so we work with you to ensure everything is packaged correctly and shipped securely.
Electric Scooters
To ship electric scooters, special packaging and precautions must be taken. We understand the complexities of shipping these items and follow all necessary regulations to ensure your shipment arrives safely and on time.
Ebike Parts And Accessories
We can ship everything from chargers, batteries and horns to extra tools and spare parts! We have experience fulfilling these orders and ensuring that any additional requirements are taken care of before shipment.
E-bikes Bells, Horns & Other Accessories
We understand that various accessories and bells come with bikes, so we package them securely for safe delivery. Whether you're shipping a single bell or an entire set, we have the expertise and know-how to get it done right.
Fleet Of Ebikes
If your business requires shipping multiple bikes, we can take care of that too. We have the experience, capacity and resources to handle fleet orders easily. We understand that each shipment is unique, so we provide personalized service tailored to your needs.
Why Is SHIPHYPE Your Best Choice?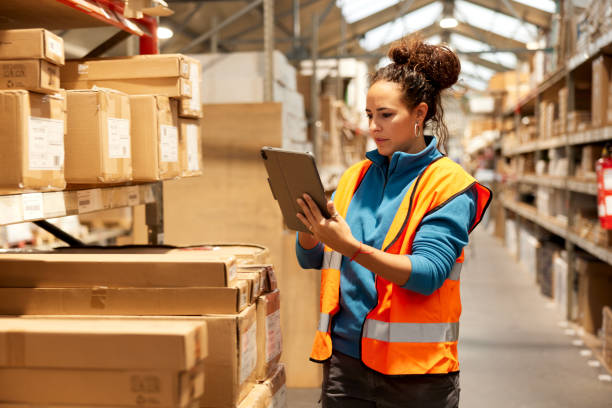 If you're looking for a reliable 3PL provider to help get your eBikes where they need to go, then SHIPHYPE is perfect. We offer integrated solutions that make shipping and logistics easy, stress-free, and efficient. Our team of experienced professionals understands the challenges of handling large shipments like eBikes and can provide tailored solutions that meet your needs.
We understand that no two shipments are the same, so we strive to create custom plans for each customer. Our top-notch services include:
Customize Packaging
Do you know exactly what packaging you need for your eBike shipments? Not a problem! We can customize your packaging to ensure your items arrive safely and securely.
Door-to-Door Delivery
Need assistance with final mile delivery for your orders? SHIPHYPE offers door-to-door delivery, ensuring that your order is delivered on time and with no extra hassle.
Flexible Shipping Options
We understand you may have different shipping needs for each order, so we offer flexible shipping options. We'll work with you to find the best solution for your eBike shipments.
Expert Support
Our team of experienced professionals is here to help no matter your challenges. We can advise and assist at any stage of the shipping and logistics process.
With SHIPHYPE, you're guaranteed fast, efficient delivery and expert support. Get in touch today to learn more about how we can make shipping your eBike orders easy and stress-free. We look forward to hearing from you.
Request a quote
Fill the form below and our sales team will be in touch.
Don't like forms?
Email Us:
[email protected]