Looking to Outsource Order Fulfillment to a 3PL?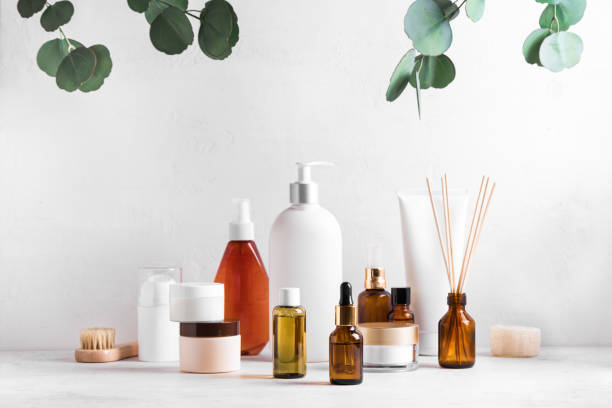 Things To Consider When Shipping Health And Beauty Products
Health and beauty products are now considered the daily mantra of a large proportion of the population. This has led to an increase in demand for beauty fulfillment services and health and beauty product shipping. As a business handling health and beauty products, you must be extra careful when choosing the right 3PL (third-party logistics) provider for your needs.
SHIPHYPE is your ideal fulfillment partner for shipping health and beauty products. We understand the complexities of shipping and handling health, cosmetic, and beauty products that require special attention. Our years of experience providing reliable services to some of the top names in the beauty industry give us a second-to-none competitive advantage. But Before shipping health and beauty products, there are a few things to consider:
Branded Packaging
Creating engaging and creative packaging for your health and beauty brands is essential for building brand loyalty. It's also important to ensure that your branded packaging meets industry standards and customer expectations. SHIPHYPE specializes in offering customized fulfillment solutions for your beauty brand based on the specific needs of your business. We provide a wide range of branded packaging designed to optimize customer engagement, attract new customers, and build brand loyalty.
Package Size
The size of the package you select for shipping your health and beauty products is also very important. Packages that are too large can be costly to ship, while packages that are too small may not provide enough protection or perceived value in the eyes of your customers. Our team of experts will work with you to determine the best packaging solution for your health and beauty products based on your budget, shipping requirements, and customer expectations.
Legal Requirements
Some health and beauty products are subject to certain legal requirements and regulations. You must work with a fulfillment partner who understands the complexities of the order fulfillment process and can ensure compliance with all applicable laws and regulations. SHIPHYPE is well-versed in the legal implications for health and beauty product shipments, so you can rest assured that your packages will meet all necessary standards.
Taxes And Duties
If your health and beauty products are being shipped to another country, you must know of applicable taxes or duties. Our team can help you determine the requirements for shipping your products overseas and work with you to ensure compliance with all applicable laws.
Products We Fulfill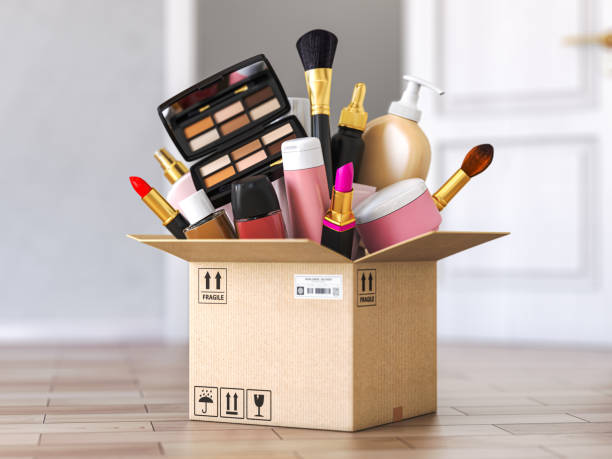 The health and beauty sector is widespread and includes hair care, skincare, cosmetics, and more. Our team at SHIPHYPE is well-versed in the nuances of fulfilling health and beauty product orders. From conception to delivery, we will work with you to ensure that your customers are satisfied every step of the way.
Cosmetics and beauty products need careful handling and storage to ensure they remain in peak condition before they reach the customer. SHIPHYPE, as a health and beauty fulfillment company, offers a warehouse management system designed specifically to maintain the quality of your products during their journey from our facility to your customer. Our list of products includes the following:
Hair Care
The hair care products may include shampoo, conditioner, hair masks, and treatments. We understand the importance of protecting these products from damage and ensuring they reach the customer in pristine condition. Packing these items with protective materials and shipping them at the ideal temperature is essential to preserving their integrity.
Skin Care
Skin care products include face creams, serums, lotions, body butter, and more. Our team will use the appropriate temperature-controlled packaging to ship these products to maintain product integrity. We also take extra care to ensure that the fragrances of your skin care products are maintained throughout their journey.
Cosmetics
The cosmetics range from lipsticks, mascaras, foundations, and more. We use special packaging to protect these items during transit to ensure they reach the customer in perfect condition. We also take extra care to monitor their temperatures during shipping, as any significant changes can affect their quality and performance.
Multivitamins And Supplements
The multivitamins and supplements must be stored in their ideal temperature range and packaged with the appropriate materials to stay stable during transit. We take extra care to monitor any changes in product integrity throughout their journey, as these items require careful handling due to their sensitivity.
Energy Drinks And Snack Bars
Energy drinks and snack bars require special packaging to reach unspoiled customers. We understand that these items are time-sensitive and need to be shipped quickly and efficiently, so we work with you to determine the best shipping methods for your products.
Skin Tools
The skin tools must be carefully packaged and shipped to ensure they reach the customer in working order. Our team understands the importance of these products, so we take extra precautions to protect them during their journey from our facility to your customer's doorsteps.
Opting for SHIPHYPE As Your 3PL Partner
Are you seeking a third-party logistics (3PL) partner to handle your health and beauty products? Look no further than SHIPHYPE! Our shipping experts have been helping customers worldwide for over 40 years, providing efficient 3PL solutions tailored to meet each customer's needs.
At SHIPHYPE, we understand the importance of keeping products safe and intact while en route to the customer. We use cutting-edge technology to ensure product security and quality as your products move through our supply chain. Our experienced staff is trained in all aspects of 3PL management, allowing us to provide unparalleled service. Some of the benefits of using SHIPHYPE as your 3PL partner include the following:
No Hidden Charges
Have you ever been surprised by hidden fees when using a 3PL partner? Not with SHIPHYPE! We offer accurate upfront pricing, ensuring you know exactly what it will cost to move your products.
Safe and Secure Shipping
Our state-of-the-art tracking system allows you to monitor your health and beauty products as they go to the customer. Our secure shipping methods guarantee that your product will arrive safely and undamaged on time.
Custom Solutions
At SHIPHYPE, we work with each of our customers to create custom 3PL solutions. Whether you need specialized packaging or specific pickup and delivery times, our team is here to help.
When shipping your health and beauty products, trust SHIPHYPE as your 3PL partner. With our commitment to safe and secure shipping, competitive pricing, and custom solutions, we can ensure that your product reaches its destination on time and in perfect condition. Contact us today for more information.
Request a quote
Enter your details below and we'll be in touch to learn more about your ecommerce business.
Don't like forms?
Email Us:
[email protected]