Looking to Outsource Order Fulfillment to a 3PL?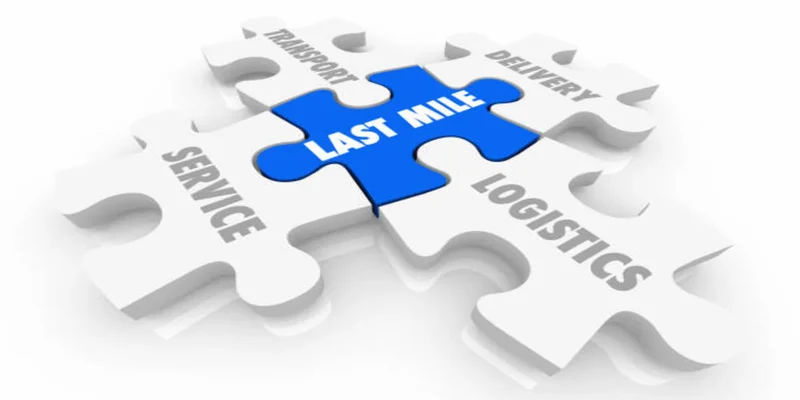 Do 3PLs Work With Brands That Require Last Mile Delivery?
Last mile delivery service is the final stretch of the delivery process that takes products from distribution centers or warehouses to their ultimate destination. Today, it is becoming increasingly important for brands and businesses to provide great customer satisfaction with last-mile delivery services. With more emphasis on convenience, customers often expect same-day deliveries and other personalized service options that are only possible via an integrated last-mile logistics provider.
For many businesses, a third-party logistics provider is the best way to ensure that their final mile delivery needs are handled effectively and efficiently. 3PLs works with brands and businesses that require end-to-end fulfillment services and are experienced in managing every aspect of last-mile delivery. Following are some advantages of using 3PLs for last-mile delivery:
Crowdsourcing And Automation
Delivery times are always a challenge, and 3PLs are experts at leveraging the power of crowdsourcing and automation to ensure timely delivery. With their proprietary software and algorithms, they can accurately plan routes, schedule pickups and deliveries, manage capacity requirements and optimize inventory in real time.
Provide Flexibility
3PLs are highly skilled and experienced in providing flexible services accommodating various customer needs. They can scale up or down quickly based on demand, helping businesses stay competitive and meet customer expectations.
Smart And Predictive Technology
Third-party logistics providers are utilizing smart and predictive technology to improve their services. They use AI-enabled analytics, machine learning, and artificial intelligence to process large amounts of data quickly and accurately. This allows them to make informed decisions to reduce last mile delivery costs and maximize efficiency.
Cost Effective
3PLs can provide cost effective solutions that help businesses save costs. Companies can reduce their overall costs by optimizing the supply chain and improving operational efficiencies 3PLs also specialize in providing comprehensive solutions that meet customer needs while reducing expenses.
How To Find A 3PL That Works With Last Mile Delivery?
Finding a 3PL is not an easy feat. Every 3PL is different, and they all have other capabilities. To find a 3PL that works with last-mile delivery, you need to consider the following factors:
Delivery Experience
Choose a 3PL with extensive experience in delivering packages quickly and efficiently. Ask for references or testimonials from other customers to learn about their services. If the mil delivery process of the 3PL isn't up to par, it could strain your business.
Technology and Automation
In this day and age, technology plays a crucial role in running a successful business. A 3PL should be able to use automation to streamline the last-mile delivery process, saving you time and money. Look for a 3PL that optimizes services with advanced technologies and solutions.
Reputation And Customer Support
The reputation of the 3PL is paramount. Check out customer reviews and feedback to better understand the quality of their services. Also, look for a 3PL that provides reliable customer support so you can contact them in case of issues with the last-mile delivery process.
We at SHIPHYPE truly know that not every business fits the same day delivery template, so our 3PL services are tailored to meet your specific requirements. Our advanced technologies and solutions can help you optimize your last-mile delivery process quickly and cost-effectively.
Things To Consider When Shipping Orders With Last Mile Delivery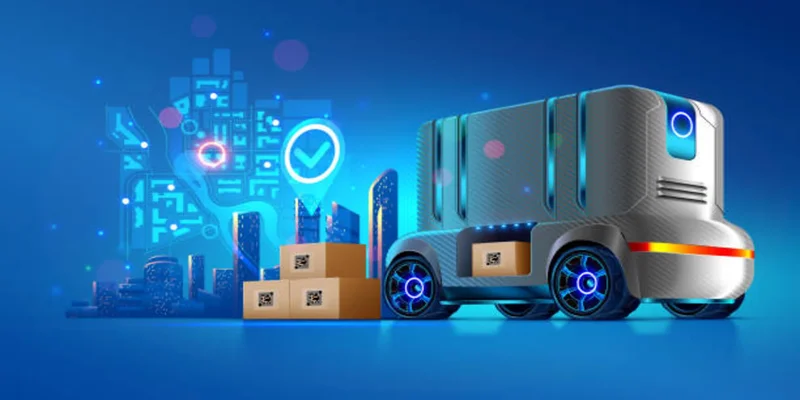 Well, it is a matter of fact that the final delivery destination process can be a bit complicated and daunting at times. Shipping orders with last-mile delivery requires an organized and well-thought approach. Here are a few tips that you can consider while shipping orders with last-mile delivery:
Delivery Time Windows
When shipping orders with last-mile delivery logistics, it's important to consider delivery time windows. Providing customers an estimated delivery time can help manage their expectations and reduce the likelihood of missed deliveries.
Route Optimization
Last-mile delivery can be costly, so route optimization is crucial. Consider using software to optimize delivery routes to reduce fuel consumption, delivery time, and labor costs.
Customer Communication
There are also some last-mile delivery challenges, so communication is key when it comes to last-mile delivery. Give customers regular updates on their delivery status and ensure they can contact you with any questions or concerns.
Delivery Personnel
The people delivering your orders are your brand ambassadors. Make surEnsurelivery personnel are well-trained, friendly, and professional and have a clean and bra, brandedy vehicle.
Security Measures
Last mile delivery can be susceptible to theft and damage, so security measures are important. Consider using tamper-proof packaging, GPS tracking, and ensuring that packages are left in a secure location.
SHIPHYPE is a leading delivery solution provider that can help you get your customers' orders to them quickly and securely. We provide a comprehensive suite of services from tracking to delivery, so you have one less thing to worry about.
Differences Between Last Mile And Regular Logistics
Regular logistics services focus on containerized or bulk cargo transportation, whereas last-mile delivery is all about individual packages. Also, regular logistics are usually point-to-point operations conducted over long distances and often require multiple transfers, while last-mile delivery typically covers shorter distances using single carriers. Lastly, regular logistics often involve large shipments that must be handled carefully, while last-mile delivery focuses on the quality and speed of small parcels.
At SHIPHYPE, we provide both regular logistics and last-mile delivery services. Our experienced professionals will work with you to customize a package that suits your needs perfectly. We understand the importance of speed in last-mile deliveries, so we use reliable carriers and advanced tracking technologies to ensure your boxes reach their destinations on time.
Why Choose SHIPHYPE As Your Fulfillment Partner?
SHIPHYPE is a leading provider of order fulfillment and logistics services. Not only do we offer a wide range of services, but our highly experienced team works to ensure your orders are handled quickly and efficiently. We aim to ensure your packages reach their destinations on time and in perfect condition. Here are some reasons why you may want to choose SHIPHYPE as your fulfillment partner:
Advanced Technology
SHIPHYPE offers state-of-the-art technology solutions, including a user-friendly dashboard that enables you to track your inventory, orders, and shipping status in real time.
Cost-Effective
With SHIPHYPE, you pay only for the services you use, and there are no hidden fees or minimum order requirements. ShipHype also negotiates with carriers for the most cost-effective shipping rates.
Fast Turnaround Time
SHIPHYPE offers same-day order fulfillment and 2-day shipping to most US destinations, ensuring customers receive their orders quickly and efficiently.
Multi-Channel Integration
SHIPHYPE integrates with multiple sales channels, including Shopify, Amazon, eBay, and Walmart, making it easy to manage your orders and inventory across various channels.
If you are a business owner looking for a reliable and cost-effective shipping solution, SHIPHYPE is the perfect choice. With its competitive rates, fast turnaround times, and multi-channel integration capabilities, it's no wonder SHIPHYPE is quickly becoming one of the most popular shipping solutions on the market. Contact us today to learn how SHIPHYPE can help your business grow!
Request a quote
Fill the form below and our sales team will be in touch.
Don't like forms?
Email Us:
[email protected]