Looking to Outsource Order Fulfillment to a 3PL?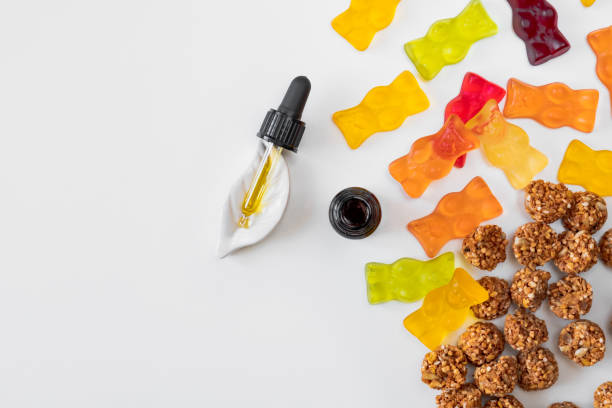 Things To Consider When Shipping CBD Products
Many e-commerce business owners are turning to the fast-growing CBD industry and looking for ways to expand their cbd business. If you're one of them, you'll need a reliable fulfillment company that can provide your business with top-notch service.
With SHIPHYPE, you get a fully automated CBD fulfillment center that can ship cbd directly to your customers. Our CBD warehouse provides a wide range of services for cbd brands and sellers, including fulfillment centers specifically designed for hemp-derived CBD products. Things that you should consider when shipping cbd include:
State Law
CBD has seen a huge surge in popularity over the past few years, with CBD oils becoming increasingly available across the country. Unfortunately, due to varying state laws, CBD products still have limited shipping options.
Understanding different state laws are critical for CBD sellers looking to ship their products nationwide. Some CBD products may not be legal in certain areas or require special permits or exemptions to ship there, so understanding local regulations before shipping CBD products is essential. The last thing any CBD seller wants is to get stuck on the wrong side of the law.
Though it's federally legal to ship CBD products across America, local regulations are another matter. It's important to understand that each state can stipulate what is allowed (and not allowed) when shipping CBD, such as THC levels.
Making sure you stay abreast of current rules and regulations when it comes to CBD can help ensure you're always on the up and up. SHIPHYPE is well-versed in the ever-changing legal landscape surrounding CBD and can help you navigate the myriad rules and regulations regarding shipping.
Country Laws
CBD sales are legal in many countries worldwide, but several regulations and restrictions still need to be considered. Depending on the country, different rules and laws apply regarding CBD legal sales and shipments.
For example, it's not currently legal in the UK to ship hemp products, while it is allowed in other parts of Europe. Before traveling, it is essential to know the regulations of your destination country concerning CBD items and cannabis in general.
Maximum allowable THC levels may differ by country, while some countries completely ban any cannabis-related items.
Be sure to check with both your international fulfillment companies and the national government website for exact information. If you don't have the time to do this yourself, let SHIPHYPE handle it.
Our team is experienced in shipping cbd oil and hemp plants worldwide and can help ensure your products arrive safely at their destination.
Carrier Regulations
You may think that shipping CBD is as simple as using any carrier, but most major carriers regulate what can be shipped in their networks. USPS, UPS, and FedEx prohibit importing products derived from hemp or cannabis plants.
Suppose you're looking for a reliable way to ship cbd products directly to customers. In that case, SHIPHYPE offers an on-demand white-label shipping solution that ensures your packages get to their destination quickly and safely.
To guarantee your packages always make it to their destination, our team of experts will track each package from origin to delivery and provide you with real-time updates on its location.
Products We Fulfill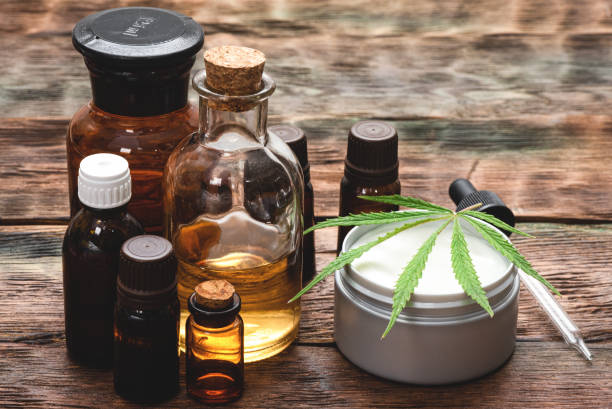 SHIPHYPE offers CBD fulfillment services that save you time and money. We've been in the industry for a long and have perfected our CBD fulfillment service to ensure that your products are shipped on time, with accuracy, and with professional care. Whether you're an established CBD brand or just starting the business, SHIPHYPE has a solution for you. The CBD products that we fulfill include
CBD Oil
CBD oil is one of the industry's most popular and widely used products. We can fulfill your orders with accuracy and care, ensuring they reach your customers on time. Each order is treated with the utmost professionalism and care.
CBD Edibles
We can fulfill a wide range of CBD edibles, from gummies to tinctures. We have the capabilities to fulfill any order size. Whether you need 1,000 or 500,000 orders fulfilled, we are here to help.
CBD Capsules
We can also fulfill orders for capsules for those who prefer to get their CBD in capsule form. We offer fulfillment services for capsules, from simple pick and pack operations to more complicated cold storage requirements.
Hemp-Derived Products
In the CBD market, hemp-derived products are becoming increasingly popular. We know how important it is for your customers to get these products in a timely fashion, and we're here to make that happen.
CBD Salve
For those looking for a topical solution to their CBD needs, we can fulfill orders for salves and lotions. Whether you need to ship just a few salves or thousands, we can get your products to their destination quickly and accurately. We also fulfill orders for detoxing and cleansing kits and other therapeutic items.
Why Choose SHIPHYPE For Your CBD Fulfillment?
At SHIPHYPE, we understand that the success of your business depends on a seamless, reliable fulfillment process. That's why our CBD Fulfillment services are designed to help you succeed in today's complex eCommerce landscape. We provide the highest quality CBD fulfillment services, with unparalleled customer service and unbeatable value.
Real-Time Tracking
With SHIPHYPE, you can keep track of your orders every step of the way. Our real-time tracking system lets you track your order and view its progress from start to finish. You'll always know where your packages are and when they're delivered.
Multiple Fulfillment Options
We understand that every business has unique requirements. That's why our CBD Fulfillment services offer multiple fulfillment solutions to meet your exact needs. Choose from pick & pack, direct-to-consumer shipments, white glove services, and more!
Data Security & Accuracy
At SHIPHYPE, we take data security and accuracy seriously. We use the latest encryption technology to protect your data, ensuring that it is secure and accurate. Our experienced professionals also conduct regular reviews to ensure your orders are processed quickly and accurately.
Competitive Pricing
We strive to provide our customers with the best value for their money. No overhead costs, no hidden fees, just competitive pricing and unbeatable value.
Fast & Reliable Delivery
We ship your orders fast and reliably with our nationwide network of shipping partners. We guarantee that your packages will be delivered on time, every time.
Partner with SHIPHYPE for all your CBD Fulfillment needs. With SHIPHYPE, you can rest assured knowing your orders will always be in good hands. Contact us today to learn more!
Request a quote
Fill the form below and our sales team will be in touch.
Don't like forms?
Email Us:
[email protected]