Looking to Outsource Order Fulfillment to a 3PL?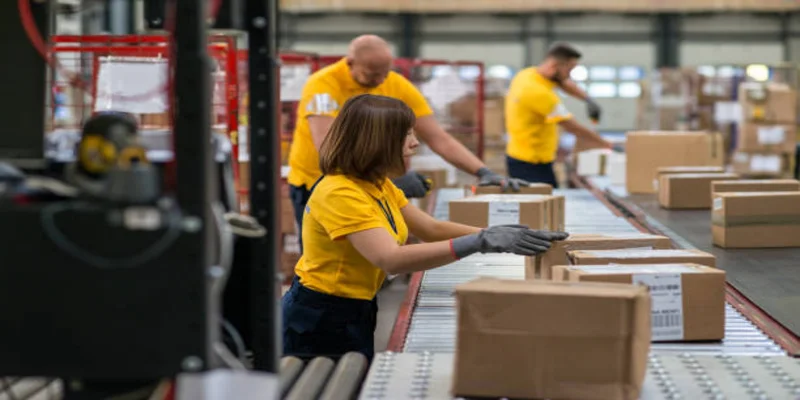 Advantages of Using a 3PL That Specializes in FBA Prep Service British Columbia
Partnering with a 3PL (Third-Party Logistics) service specializing in FBA (Fulfillment by Amazon) prep in British Columbia can be a game-changer for businesses to streamline their Amazon operations. These specialized 3PL providers offer a range of unique advantages tailored to the specific needs of FBA sellers.
From cost-effectiveness to expert inventory handling, here are the key benefits of choosing a specialized 3PL for Amazon FBA prep services in British Columbia.
Seamless Cross-Border Shipping
For businesses operating in British Columbia, especially those involved in international trade, a specialized 3PL can simplify the complexities of cross-border shipping. They are well-versed in customs regulations and documentation, ensuring your products move smoothly across borders without delays or compliance issues.
Proximity to Amazon Centers:
British Columbia is home to several Amazon fulfillment centers. Choosing a local 3PL means your inventory is conveniently located near these centers, potentially reducing shipping costs and transit times.
Adaptability to Market Changes:
The eCommerce fulfillment landscape is dynamic, with market trends and consumer preferences evolving rapidly. A specialized 3PL can help your business adapt to these changes swiftly, ensuring your FBA prep processes remain aligned with current best practices and customer expectations.
Mitigation of Compliance Risks:
Ensuring compliance with Amazon's stringent requirements is crucial to avoiding penalties or suspending selling privileges. A 3PL with specialized knowledge in FBA prep services minimizes non-compliance risk, safeguarding your business's reputation and standing on the platform.
Services Offered By FBA Prep Companies in British Columbia
FBA Prep companies in British Columbia provide various crucial services to ensure your products are ready for the Fulfillment center by Amazon (FBA). These services begin with receiving your inbound shipments, whether they arrive as loose cartons or on pallets.
The expertise of these companies extends to inspecting master cartons without the need for opening, arranging them onto pallets, and efficiently storing or retrieving pallets as required. Below, we'll explore the key services offered in more detail.
Receiving Inbound Shipments:
FBA Prep companies in British Columbia are equipped to receive your incoming shipments, whether they arrive as loose cartons or on pallets. This ensures a seamless process from when your products arrive at their facility.
Non-Invasive Inspection of Master Cartons:
These specialized companies can inspect master cartons without actually opening them. This allows for thoroughly examining the condition and contents and promptly identifying any issues.
Palletization of Master Cartons:
FBA Prep services include the careful arrangement of master cartons onto pallets. This organized storage method facilitates efficient handling and ensures that products are kept in optimal condition.
Storage of Pallets:
After pallets are prepared, they are securely stored within the facility. This step helps maintain an organized inventory and enables quick retrieval when orders need to be processed.
Things To Consider When Looking for a FBA Prep Service British Columbia Provider
When searching for an FBA (Fulfillment by Amazon) Prep Service provider in British Columbia, it's crucial to consider several key factors to ensure your business operations run smoothly. One such reputable regional provider is SHIPHYPE, known for its expertise in FBA prep service.
Here are the essential aspects to consider when choosing Amazon FBA Fulfillment centers in British Columbia.
Comprehensive Fulfillment Services:
Ensure that the Amazon Prep Center offers many services beyond basic prep. Look for comprehensive solutions covering receiving, inspecting, labeling, and packaging to streamline your fulfillment process.
Specialized Prep Centers:
Check if the provider operates in a dedicated facility designed specifically for FBA preparation. A specialized center has the tools and expertise to handle Amazon's specific requirements efficiently.
Expertise in Handling Shipping Labels:
Verify that the provider has a proven track record in accurately generating and applying shipping labels. This ensures that your products are correctly identified and routed within Amazon's fulfillment network.
Adherence to Amazon's Guidelines:
The FBA Prep Service provider must follow Amazon's guidelines and policies. This knowledge ensures that your products meet the platform's strict standards, reducing the risk of compliance issues.
Does Your Business Need a FBA Prep Service British Columbia Provider?
If your business sells products on Amazon and you want to save time and ensure your items meet Amazon's strict requirements, then yes, you may benefit from using an Amazon FBA Prep Service in British Columbia. These services can handle tasks like inspecting, labeling, and packaging your products so they're ready for shipment.
This allows you to focus on growing your business while experts take care of the preparation process. It's especially helpful if you have a high volume of products or unique items that require special attention before they're sent to Amazon's fulfillment centers.
What Type of Companies Look For FBA Prep Service British Columbia?
Companies that benefit from FBA Prep Services in British Columbia include importers dealing with large shipments, online arbitrage retailers, and private label sellers. Importers with sizable goods shipments rely on FBA Prep Services to prepare their products for Amazon's warehouses.
Online arbitrage retailers who buy from different online stores to resell on Amazon find these services convenient for preparing and shipping products. Private label sellers, who create their brands and source from manufacturers, use FBA Prep Services for labeling, packaging, and inspecting their products before sending them to Amazon's warehouses. These services streamline the process and ensure products meet Amazon's standards.
Benefits Of Choosing SHIPHYPE For FBA Prep Services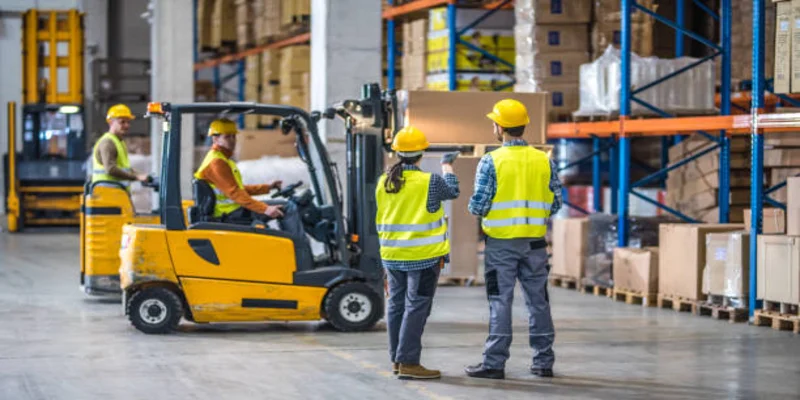 Choosing SHIPHYPE for your FBA (Fulfillment by Amazon) Prep Services has many advantages tailored to make your e-commerce journey smoother. With a commitment to hassle-free operations, cost-effectiveness, and seamless integration, SHIPHYPE stands out as a reliable partner for businesses looking to excel in online retail.
Hassle-Free Service:
At SHIPHYPE, we prioritize simplicity and efficiency. Our FBA Prep Services are designed to take the stress out of the preparation process. We handle everything from inspection to labeling and packaging, ensuring your products are ready for Amazon's fulfillment centers without any unnecessary complications.
No Overhead Costs:
By choosing SHIPHYPE, you eliminate the need for additional warehouse space, equipment, and staff. This means you can save money associated with in-house preparation, allowing you to allocate resources where needed most for your business.
Easy Integration:
We understand the importance of seamless integration with your existing operations. SHIPHYPE provides user-friendly systems and processes that easily mesh with your current setup. This ensures a smooth transition and minimal disruption to your business workflows.
Efficient Turnaround Times:
Time is of the essence in e-commerce. SHIPHYPE is committed to swift and leading to a more efficient supply chain. Your products are prepared and shipped promptly, minimizing delays and ensuring your customers receive their orders promptly.
Request a quote
Fill the form below and our sales team will be in touch.
Don't like forms?
Email Us:
[email protected]