Looking to Outsource Order Fulfillment to a 3PL?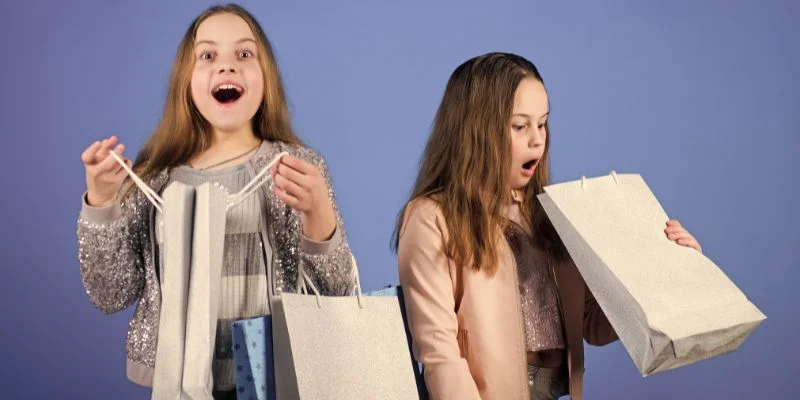 Advantages Of Using A B2B Fulfillment California
B2B Fulfillment Services California offers many advantages for eCommerce business. Whether you are starting or have been in business for years, reliable fulfillment centers can make inventory management much easier and more efficient. With custom services like order processing, pick-and-pack, returns centers, and shipping carriers, B2B Fulfillment California can ensure your ship orders are accurate and shipped promptly.
Using a fulfillment center like B2B Fulfillment California also allows you to streamline your distribution center process by having all the necessary services in one place. Not only is it suitable, but it can also help you save money. With their state-of-the-art facilities, you can ensure your product will arrive safely and quickly.
Benefits Of Working With A B2B Fulfillment California
You can gain numerous benefits when you work with a B2B Fulfillment provider in California. Here are a few key benefits of working with a B2B Fulfillment provider in California:
Enhanced Customer Experience:
Working with a B2B Fulfillment California can help you enhance your customers' overall experience. They offer high-quality services and products to ensure customer satisfaction, leading to tremendous business success. You can be sure your customers will have a positive experience.
Improved Inventory Levels:
Your business can benefit from improved inventory levels by working with a B2B Fulfillment California. They have the expertise to manage and maintain supply chain systems, helping you ensure your products are always in stock when needed.
Cost Reduction:
B2B Fulfillment California can help your business reduce shipping and fulfillment services costs. Their experience in this area gives them the expertise to identify areas where costs can be minimized, leading to savings that can be passed on to customers through discounts or other incentives.
Services Offered By B2B Fulfillment California
B2B Fulfillment California offers a wide range of services for businesses in the US. Here is an overview of the services they provide:
Warehousing & Distribution:
B2B Fulfillment California offers a range of warehouse, storage, and distribution services to ensure that your products are safely stored and quickly delivered. Their experienced logistics team can design flexible solutions for businesses of all sizes.
Inventory Management:
They use state-of-the-art software to provide real-time data and analytics on inventory levels, giving you total control and visibility over your stock. Their skilled professionals can help you manage your warehouse efficiently with minimal effort.
Packaging & Shipping:
They provide complete packaging and shipping services, including packing supplies, labeling, and customizing each package to fit the needs of your business. Their team can handle any size and type of shipment, domestic or international, with fast turnaround times and cost-effective rates.
Things To Consider When Looking For A B2B Fulfillment Provider
When it comes to B2B Fulfillment, Here are some key points to consider when searching for a B2B Fulfillment Provider in California:
Location:
Looking at B2B fulfillment providers in the same area as your business or customers is always a good idea. This will lower shipping costs and delivery times and give you access to local resources and support.
Services:
There are many different services that a B2B fulfillment provider can offer, such as warehousing and order management, pick and pack, invoice processing, and more specialized services like kitting or assembly. Consider your deficiencies before selecting a provider to ensure they have the services you require.
Scalability:
Change is inevitable in business, especially regarding order volume and customer demand. Look for a B2B fulfillment provider that can scale up or down, relying on your needs so you don't have to switch providers whenever market changes occur.
Does Your Business Need A B2B Fulfillment Provider?
As a business owner, efficient order fulfillment and storage of your products is paramount. If you're based in California, investing in a B2B Fulfillment Provider could answer all your worries. An experienced provider will use their warehouse space in Los Angeles, strategic location, and impeccable organizational skills to store and distribute your free quote products.
B2B Fulfillment Providers in California are well-versed in handling seasonal variations and fluctuations in demand, allowing them to adjust operations accordingly. Furthermore, these providers are experts at inventory management, utilizing sophisticated software solutions to help you track orders, optimize stock levels and monitor returns in real-time.
Differences Between B2B Fulfillment And B2C fulfillment
The most significant difference is that B2B customers often require larger orders with more complex requirements than those of a typical B2C customer. This means that businesses must consider not only product availability but also payment methods, delivery times, and various customer preferences when it comes to fulfillment.
In comparison, most B2C companies must ensure that individual orders are delivered on time and with the correct products. B2B fulfillment in California must consider the state's unique regulations and laws. For example, businesses must use approved labeling and materials for hazardous substances when shipping products within California.
What Type Of Companies Look For B2B Fulfillment?
Companies use B2B fulfillment services to manage their inventory and optimize the delivery of products. Here are five types of companies in California that benefit from using a B2B fulfillment service:
E-Commerce Businesses:
E-commerce businesses, such as online stores and marketplaces, require an efficient way to manage inventory and fulfill orders. B2B fulfillment helps them keep their products organized and allows smooth delivery from the warehouse to their customers.
Manufacturers:
Manufacturers in California rely on B2B fulfillment services to store, package, and ship their things to customers. With the right fulfillment provider, they can save money on shipping costs and ensure products arrive promptly.
Subscription Box Companies:
Subscription box companies must ensure products are delivered on time and to the correct address each month. B2B fulfillment helps them keep track of the process and have boxes with ease. So they can fetish on other aspects of their businesses.
Why Choose SHIPHYPE?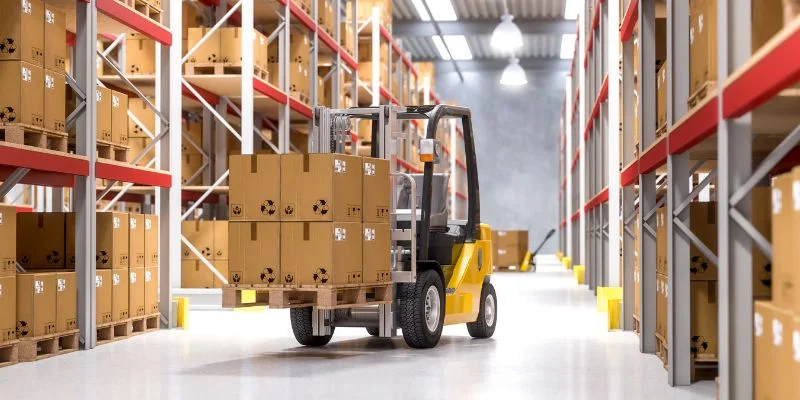 SHIPHYPE is a leading provider of B2B fulfillment services in California. Here are some reasons why companies like yours should choose us for their B2B fulfillment needs:
Comprehensive Fulfillment Solutions:
SHIPHYPE offers a comprehensive range of B2B fulfillment services in California and the US, allowing businesses to reduce costs, increase efficiency, and scale up as needed. Their experienced team provides flexible solutions tailored to each company's unique needs.
Professional Support:
At SHIPHYPE, they offer expert support to ensure their clients have the best possible experience. Their team of specialists is available to answer questions and provide guidance at every step. They understand that every business is different and will work with you to customize a solution that works for you.
Efficient Solutions:
With B2B fulfillment services, businesses can focus more on their core functions while saving time and money. By eliminating manual processes, companies can streamline operations and maximize efficiency. SHIPHYPE provides a wide range of solutions designed to meet the needs of any business.
Request a quote
Fill the form below and our sales team will be in touch.
Don't like forms?
Email Us:
[email protected]