Looking to Outsource Order Fulfillment to a 3PL?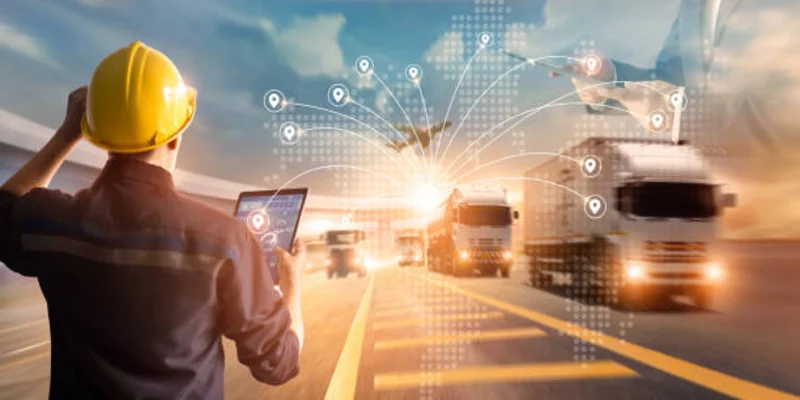 Advantages Of FBA Prep Center In Ontario
Whether you are just starting with Amazon FBA or already an experienced seller, leveraging the benefits of FBA Prep Center in Ontario can help you take your Amazon business to the next level. Amazon FBA fulfillment centers approach shipping, packing, and storing your products differently than conventional shippers.
For instance, with FBA Prep Center in Ontario, you can simplify the fulfillment process by having one contact person do all the work. You no longer need to be constantly on call to fulfill orders or keep up with inventory levels.
Instead, the Amazon FBA Prep services can manage the entire process for you, from receiving orders to managing inventory and shipping out products. The advantages that you get when working with FBA Prep Center in Ontario include the following:
Increased Efficiency
By working with the FBA Prep Center, you can increase your efficiency by streamlining processes and reducing costs associated with fulfillment. You don't need to worry about having multiple contacts or third-party services to manage tasks since the FBA Prep Service will handle everything. This streamlined process can help you save money and time in the long run.
Professional Account Management
A great advantage is a professional account manager dedicated to your business through the FBA Prep Center. Their expertise and knowledge will help you ensure your orders are timely and fulfilled. This can be a huge relief for busy entrepreneurs who don't have the time to track every order or train employees on how best to fulfill them.
No Longer Waits
With FBA Prep Center in Ontario, you can eliminate the dreaded shipping delays which often occur during peak seasons. The FBA Prep Center keeps up with all your orders and will ensure they are shipped on time. This can help give you a competitive edge when delivering products quickly to customers.
Working with a trusted and reliable partner like SHIPHYPE can give you the knowledge and expertise to manage your orders efficiently. From FBA removal requests to shipping orders on time, SHIPHYPE in Ontario can provide the tools and resources you need.
Services Offered By FBA Prep Center In Ontario
We can say that services are the assets of any company. The FBA Prep Center in Ontario offers services that can help businesses become more efficient and cost-effective. The cloud-based proprietary warehousing system allows for fast and accurate order fulfillment.
This ensures that orders are quickly processed and shipped out to customers immediately. Some significant services offered by FBA Prep Center include:
Order Fulfillment
For every business, order fulfillment is a crucial component of success. FBA Prep Centers in Ontario are equipped with state-of-the-art technology that ensures orders are accurately processed and shipped on time.
Shipment Tracking And Tracing
When orders are placed, customers want to be able to track and trace their shipments. FBA Prep Centers in Ontario provide solutions allowing customers to track their orders quickly. This increases customer satisfaction which leads to more satisfied returning customers.
Labeling And Packing Materials
FBA Prep Centers in Ontario have a wide selection of labeling and packing materials for customers. This helps businesses save time and money by not having to buy supplies.
Carton Forwarding
For supply chain optimization, FBA Prep Centers in Ontario provide carton forwarding and consolidation. This helps businesses reduce costs by consolidating shipments to one location for optimal shipping rates.
SHIPHYPE is a revolutionary service that bridges the gap between sellers and their FBA Prep Centers in Ontario. It provides them access to shipping solutions such as bulk shipping discounts, global freight forwarding services, and package tracking solutions for orders placed on Amazon.
Things To Consider When Looking For an FBA Prep Center In Ontario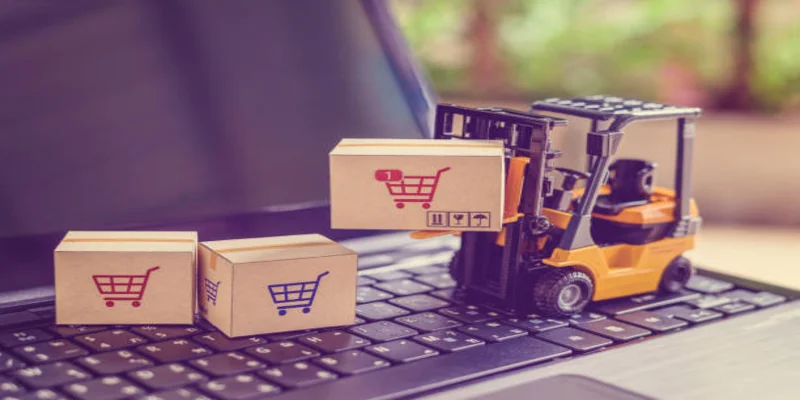 Several crucial factors must be considered when searching for an FBA (Fulfillment by Amazon) prep center in Ontario. These aspects will help you find a reliable and efficient partner to streamline your fulfillment process and enhance your overall business operations.
Here are some unique perspectives to consider when evaluating FBA prep centers in Ontario:
Location Advantage
Ontario's strategic geographical position offers significant benefits. Look for a prep center close to major transportation hubs or fulfillment centers, as this can reduce shipping costs and transit times. Accessibility to highways, airports, and rail networks can facilitate seamless logistics and swift delivery to your customers.
Comprehensive Services
Assess the range of services offered by the prep center. Besides basic tasks like labeling, inspection, and packaging, consider if they provide additional value-added services such as product photography, kitting, bundling, or customized packaging. Access to a one-stop shop for all your fulfillment needs can save you time, effort, and resources.
Scalability and Flexibility
Your business may experience fluctuations in demand, especially during peak seasons. A reliable prep center should be able to handle your varying inventory volumes efficiently. Inquire about their scalability and flexibility in accommodating increased order volumes or seasonal spikes to ensure uninterrupted service and customer satisfaction.
Quality Control Measures
Maintaining quality standards is crucial for customer satisfaction and avoiding negative feedback. Seek a prep center that follows rigorous quality control procedures, such as thorough product inspections, accurate labeling, and proper packaging. A meticulous approach to quality control will help minimize returns, improve customer reviews, and protect your brand reputation.
SHIPHYPE offers comprehensive service, scalability and flexibility, and stringent quality control measures, all essential to a successful eCommerce venture. We have convenient fulfillment centers across the US to ensure speedy delivery and cost-effectiveness.
Does Your Business Need An FBA Prep Center In Ontario?
If your business relies on selling products through Amazon's FBA program and you want to streamline your fulfillment process, improve efficiency, and ensure a seamless customer experience, partnering with a reliable FBA prep center in Ontario can be highly beneficial.
By outsourcing tasks like labeling, inspection, and packaging, you can focus on core business activities while leveraging the expertise and resources of a specialized service provider. Ultimately, a well-chosen FBA prep center can help optimize your operations and contribute to the growth of your business.
What Type Of Companies Look For FBA Prep Center In Ontario?
Companies of all sizes and industries participating in Amazon's FBA program and operating in Ontario can benefit from seeking an FBA prep center. Whether it's a small e-commerce startup, a medium-sized online retailer, or an established business looking to optimize its fulfillment operations, partnering with a prep center allows them to outsource tasks such as labeling, packaging, and inventory management
. By doing so, companies can focus on core business activities, ensure efficient order processing, and enhance customer satisfaction.
Benefits Of Working With SHIPHYPE As Your FBA Prep Center In Ontario
Yes, there are indeed multiple FBA prep centers in Ontario, but if you want the best services possible, why not partner with SHIPHYPE? We provide a wide range of services, and our experienced team is fully committed to helping you meet your business needs. Our staff is well-versed in Amazon's rules and regulations, allowing us to advise you on the best practices to optimize your FBA operations. Some of the potential reasons to choose SHIPHYPE are as follows:
Super Competitive Prep Fees
With SHIPHYPE, you can be sure you are getting the most competitive prep fees in the market. We strive to offer our customers unbeatable prices for all services relating to FBA fulfillment services.
High-Quality Services
At SHIPHYPE, we employ experienced team members committed to providing quality services. Our staff is regularly trained on the latest changes in Amazon's policies, which helps them provide accurate, high-quality services for all your FBA needs.
Fast Delivery Turnaround Time
Do you have tight deadlines? No problem! Our team will work efficiently to complete all tasks within the stipulated timeframe. Plus, we offer free pick up and delivery of orders for most locations in Ontario.
Tailored Solutions
At SHIPHYPE, we understand that every business is different, so we offer customized solutions to meet your requirements. Our team will work closely with you to understand your needs and develop a plan to help you reach your goals.
We believe in providing an outstanding customer experience for all our clients. So if you're looking for reliable and affordable FBA fulfillment services, SHIPHYPE is the right choice! Contact us today to get started.
Request a quote
Fill the form below and our sales team will be in touch.
Don't like forms?
Email Us:
[email protected]