Looking to Outsource Order Fulfillment to a 3PL?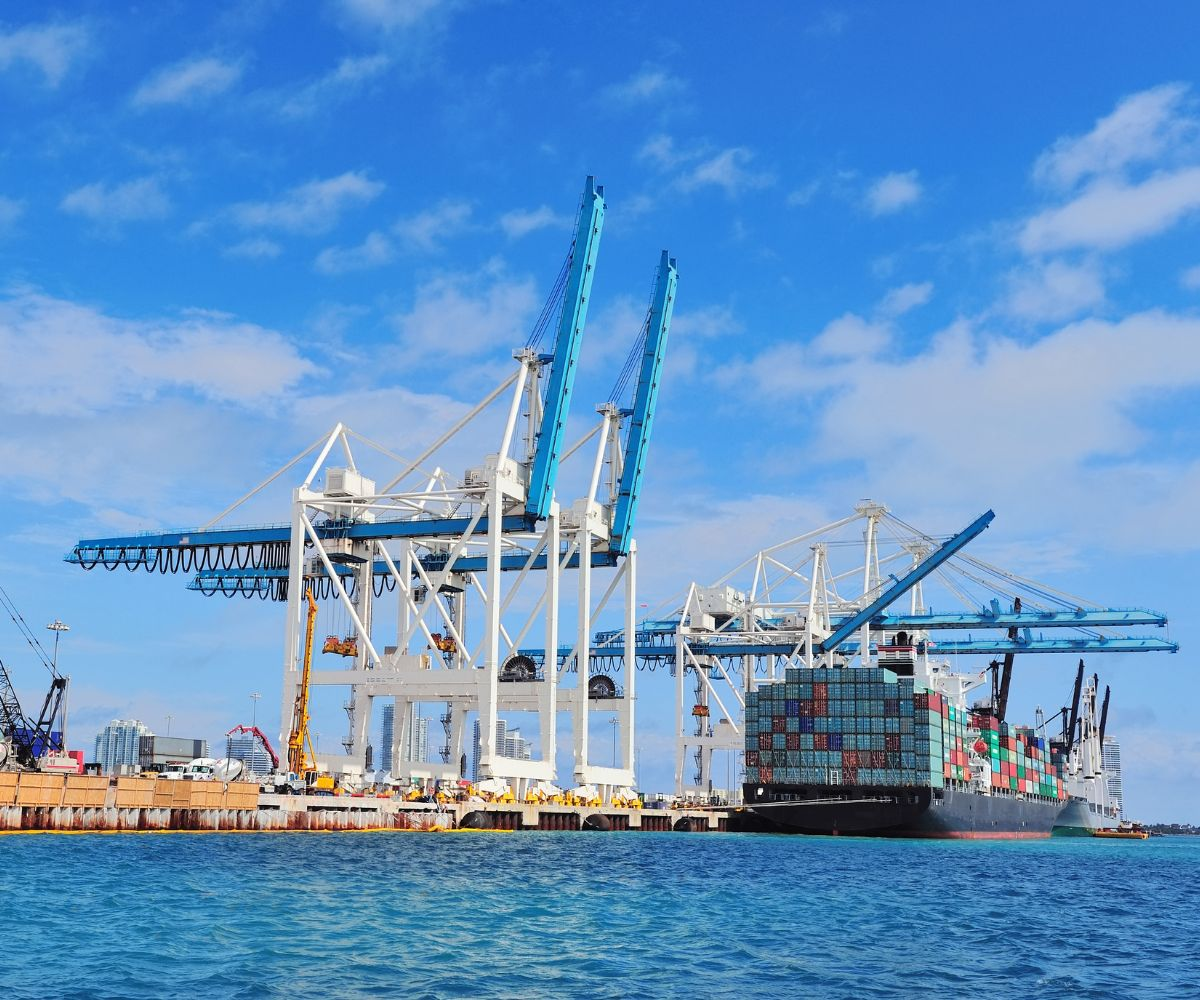 Advantages Of Using A Third Party Logistics Company Toronto
If you're a business owner in Toronto, consider outsourcing your transportation and third-party logistics services to a third-party logistics (3PL) provider. Here are some advantages of using 3PL services:
Cost Savings:
Outsourcing your logistics to a third party saves you on transportation, warehousing, and labor-cost-effective logistics services. Third-party logistics companies have economies of scale, which means they can negotiate more useful rates with carriers and suppliers than you could on your own.
Scalability:
As your business extends, so does your need for logistics services. A third-party logistics company can help you scale your operations quickly and efficiently without investing additional resources.
Focus on Core Business:
Outsourcing your logistics lets you focus on your core business activities, such as product development, marketing, and sales. You don't have to worry about the day-to-day logistics operations, which can be time-consuming and distract you from your main goals.
Benefits Of Working With A Third Party Logistics Company Toronto
Logistics management can be challenging and complex in today's fast-paced and competitive business world. Here are the advantages of working with a (3PL) provider in Toronto:
Enhanced Efficiency and Productivity:
By outsourcing your logistics operations to a 3PL, you can fetish on your core business activities while the logistics experts handle your supply chain operations.
Access to Advanced Technology:
3PL providers have access to advanced logistics technologies that may not be available to your business. By working with a 3PL, you can leverage their advanced technology to streamline your logistics operations.
Improved Customer Service:
By partnering with a 3PL provider, you can improve customer service by giving faster and more reliable delivery times, tracking and tracing capabilities, and better inventory management.
Services Offered By Third Party Logistics Company Toronto
Third-Party Logistics (3PL) providers in Toronto offer diverse services designed to help businesses optimize their supply chain operations and meet their customers' needs.
Transportation And Logistics Services:
These companies offer various transportation services, including ground, air, and freight forwarding. They work with a network of carriers to ensure fast and reliable delivery of goods globally.
E-commerce Fulfillment Services:
With the rise of online shopping, many businesses are turning to 3PL providers to handle their e-commerce fulfillment needs. These companies offer various services, including inventory management, order processing, and returns management.
Customs Brokerage Services:
PL providers in Toronto offer customs brokerage services to ensure compliance with international trade regulations. They handle all the paperwork and logistics involved in importing and exporting goods.
Things To Consider When Looking For A Toronto 3PL provider?
Here are some critical items to consider when looking for a Toronto 3PL provider:
Expertise and experience:
Look for a 3PL provider with a proven track record of logistics services in Toronto. Ensure they have experience working with businesses similar to yours and know about the industry and regulations.
Range of services:
Ensure the 3PL provider offers the services you need, such as transportation, warehousing, and inventory management. Additionally, consider if they offer customized solutions to meet your specific needs.
Communication and customer service:
Look for a 3PL provider with excellent communication and customer service. Ensure they are responsive, transparent, and proactive in addressing concerns or issues.
Does Your Business Need A Toronto 3PL provider?
Deciding whether your business needs third-party logistic services is an important strategic decision impacting your supply chain operations, efficiency, and bottom line. A Toronto 3PL provider can offer various logistics services, including warehousing, transportation, inventory management, and order fulfillment.
If your business lacks the expertise, resources, or capacity to manage logistics operations effectively, outsourcing to a 3PL provider can help you focus on your core business activities while improving efficiency and reducing costs. A 3PL provider can also help you handle fluctuations in demand and improve customer service by providing faster and more reliable deliveries.
Differences Between Toronto 3PL provider And Toronto 4PL provider?
Toronto 3PL:
A Toronto 3PL provider typically handles specific functions within the supply chain, such as transportation, warehousing, and distribution, on behalf of the client. They act as an outsourced provider and manage the operational aspects of logistics, but they typically need control over the overall strategy of the supply chain.
Toronto 4PL:
A Toronto 4PL provider operates as a strategic partner that manages and coordinates the entire supply chain for the client, including the selection and management of multiple 3PL providers. They take a more holistic approach to logistics and supply chain management and are responsible for designing and implementing supply chain solutions that optimize cost, speed, and efficiency.
What Type Of Companies Look For 3pl Services In Toronto
Many Toronto, Canada, companies rely on third-party logistics (3PL) services to streamline their supply chain operations and achieve cost savings. Here are some types of companies that commonly seek 3PL services in Toronto:
E-commerce companies:
With the rise of online shopping, e-commerce companies require efficient freight forwarding services to ensure the timely delivery of their products to customers. Metro Supply Chain Group, a leading 3PL provider in Toronto, offers end-to-end e-commerce solutions.
Retail companies:
Require 3PL services to manage their complex supply chains, especially during peak seasons. Metro Supply Chain Group offers supply chain consulting services to help retailers optimize operations and reduce costs.
Food and beverage companies:
The food and beverage industry requires specialized logistics solutions to ensure the safety and quality of its products. 3PL providers like Bayshore Logistics offer temperature-controlled warehousing and transportation services to meet the unique needs of this industry.
Why choose SHIPHYPE?
Are you looking for efficient and reliable third-party logistics services in Toronto? Look no further than SHIPHYPE. That's why we recommend SHIPHYPE for comprehensive warehousing solutions in Toronto.
Efficient Warehousing Solutions:
SHIPHYPE offers comprehensive warehousing solutions, including inventory management, order fulfillment, and shipping, all in one platform. This streamlines the entire supply chain process, ensuring orders are processed and delivered on time.
State-of-the-Art Technology:
SHIPHYPE employs state-of-the-art technology for real-time inventory tracking, allowing for accurate and up-to-date order processing. The technology also facilitates automated shipping and order fulfillment, reducing errors and faster delivery times.
Seamless Integration:
SHIPHYPE seamlessly integrates with popular e-commerce platforms such as Shopify, Amazon, and eBay, making it easy to manage inventory, orders, and shipping all in one place.
Request a quote
Fill the form below and our sales team will be in touch.
Don't like forms?
Email Us:
[email protected]