Looking to Outsource Order Fulfillment to a 3PL?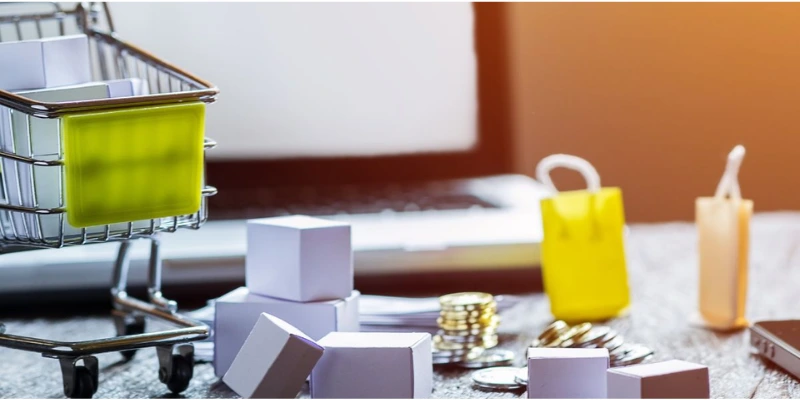 How To Fulfill Shipedge Orders?
The process for how to fulfill Shipedge orders is relatively straightforward. First, customers place an order through the platform, and you can manage them in your dashboard. From there, you can view inventory levels and ensure that each order can be fulfilled with the currently available items.
Once all items on order have been accounted for, you can begin to fulfill the order through your 3PL provider. The 3PL provider will pick and pack your orders and manage inventory replenishment. Then they will ship out the orders within a designated timeframe that you can set up with them.
How 3PLs Help Fulfill Shipedge Orders?
An eCommerce business can level up its operations with the help of 3PLs. You'll streamline your order fulfillment process by teaming up to optimize efficiency and profits.
Order Fulfillment Expertise:
Expand your eCommerce business with the help of a specialized 3PL partner. Our Shipedge platform will streamline order fulfillment for busy merchants, allowing them to quickly and accurately receive orders, pick & pack products, and ship directly to customers!
Shipping and Logistics Support:
By partnering with third-party logistics companies, retailers can guarantee fast and efficient delivery of their Shipedge platform products. As a bonus, these partners provide vital management services for the entire shipping process!
Business Intelligence and Workforce Management:
Leverage the power of business intelligence tools to gain insight into your fulfillment operations and optimize workforce management–all through third-party logistics companies. Unlock greater efficiency, accuracy, and cost savings in your supply chain today!
Partnering with Shipedge and a 3PL specializing in eCommerce could be your key to boosting efficiency in ordering fulfillment. Let the experts step in and optimize this crucial process!
How Do 3PLs Connect With Shipedge?
As eCommerce operations rapidly expand, 3PLs are stepping in to meet the demand with streamlined solutions. Shipedge is a robust warehouse management system(WMS) that provides expansive features and benefits for businesses specializing in online retail.
Optimized Warehouse Layout and Inventory Management:
Shipedge helps 3PLs stay ahead of the competition with its innovative approach to warehouse layout and inventory management. By seamlessly integrating this technology, business owners can ensure their warehouses are efficiently optimized for storage and shipment needs, giving them a strategic advantage in today's market.
Efficient Order Management and Fulfillment Centers:
Shipedge is revolutionizing order management for 3PLs – offering advanced capabilities that drive accuracy and reduce errors or delays. Plus, integration across multiple fulfillment centers allows users to access comprehensive services to their clients quickly and easily.
ECommerce Strategies and Benefits:
To take up with the ever-evolving digital landscape, businesses are now turning to 3PLs for their eCommerce needs. Shipedge is here to help you stay ahead of the game — offering a range of features such as real-time inventory tracking and customizable reporting so you'll never miss a beat.
Benefits Of Outsourcing Shipedge Fulfillment Needs
ECommerce companies entrusting your fulfillment needs to a third-party logistics (3PL) provider, such as Shipedge, has become an attractive option for eCommerce businesses. Here are some of the advantages that could come with this decision:
E-commerce Strategies Benefits:
Want to supercharge your e-commerce efforts? Please leave them in the capable hands of our experts at Shipedge! From optimizing website performance and improving customer service, we can identify critical strategies for boosting sales and enhancing satisfaction.
Inventory Control:
Keep your inventory organized and up-to-date with Shipedge's power management system. Streamline the tedious process of tracking stock levels, so you can provide customers with precisely what they need to fulfill orders.
Shipping Carriers:
Shipedge makes sure you don't have to worry about handling your shipping needs – they partner with top carriers such as UPS, FedEx, and USPS so that you can benefit from their negotiated rates. Enjoy cost savings while hassle-free shipping!
Things To Consider When Looking For A 3PL For Shipedge Orders
In today's dynamic e-commerce environment, you must stay ahead of the competition. Shipedge's Omnichannel OMS solution offers a comprehensive platform for delivering and managing your online presence. When selecting a 3PL provider for orders placed through this system, consider these critical factors:
E-commerce Expertise:
With 3PL focused on eCommerce being a more significant part of retail than ever, having the right 3PL partner is critical to ensure seamless integration with shopping carts and other online platforms. To ensure your business's unique needs are adequately met, consider looking for a provider experienced in working with OMS!
Scalability:
Expand your business with the help of a scalable 3PL provider. Access flexible solutions that can grow alongside you, such as increased storage space and additional shipping options for maximum efficiency.
Strategic Approach:
With the right 3PL partner, your business can reach its goals quickly. Look for one knowledgeable in your industry and able to provide sound advice on optimizing distribution centers and cutting shipping costs – giving you an edge over the competition!
Top 5 Options For Shipedge Order Fulfillment
Order fulfillment is an essential aspect of any e-commerce business. We look closer at the top 5 options for Shipedge order fulfillment, which can help companies optimize their operations and enhance their bottom line.
SHIPHYPE
Multi-channel order management
Warehouse management system
Carrier management
Returns management
Shipedge delivers a strong, flexible solution for businesses to simplify their order fulfillment processes and improve their bottom line.
Benefits Of Working With SHIPHYPE As Your Fulfillment Partner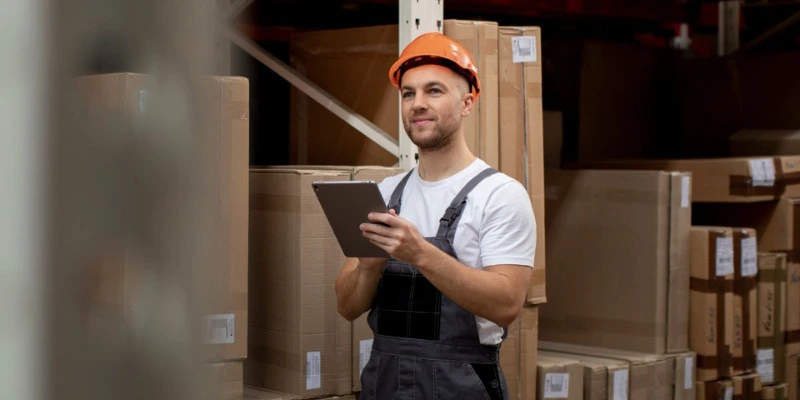 As businesses strive to support the surge in e-commerce demand, a 3PL provider like ShipHype can help them optimize their logistics processes. Here are some of the impressive benefits they offer:
Adapting to E-commerce:
ShipHype is a go-to fulfillment partner for those in the e-commerce realm. With years of experience and deep knowledge, they offer businesses reliable solutions to successfully manage their online sales operations – from purchases to deliveries.
Focused on E-commerce:
Through its sole dedication to e-commerce, ShipHype provides online retailers with the tailored resources and expert insights necessary for success. This custom focus makes them a powerful logistics partner in today's digital marketplace.
Drop Shipping:
With ShipHype's drop shipping services, businesses can quickly and cost-effectively expand their product offerings without taking on the additional burden of inventory management. Let us save you time and money so your business can focus its efforts elsewhere!
3PL and 4PL Logistics:
ShipHype provides customized logistics solutions, ranging from 3PL to 4PL services. This allows businesses the flexibility of selecting the solution that will best serve their particular needs – whether it's outsourcing full or partial processes for Large Enterprises.
Request a quote
Fill the form below and our sales team will be in touch.
Don't like forms?
Email Us:
[email protected]