Looking to Outsource Order Fulfillment to a 3PL?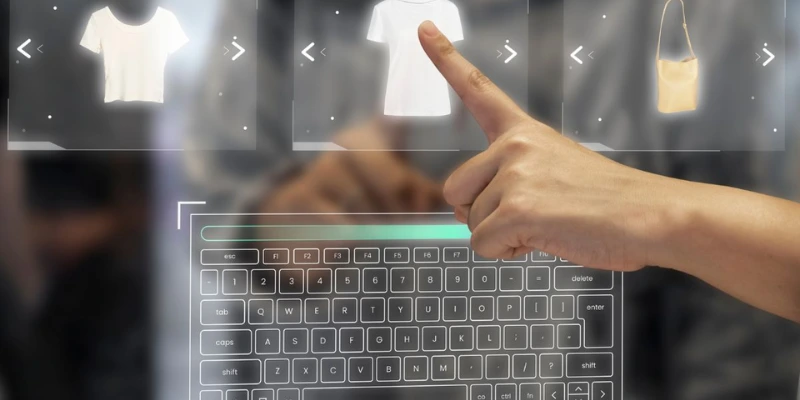 How To Fulfill Infoplus Orders?
An essential component of a successful e-commerce business can manage orders correctly, and thankfully Infoplus makes that easy. Log in to your account and access the "Orders" page. You can review all open requests, keep tabs on inventory levels, and prep items for delivery. After assessing what needs fulfilling – select them from the menu and create an organized list!
Completing your Infoplus orders doesn't have to be a headache! With the pick list leading you through selecting and packaging all of the items, plus quickly generating shipping labels, fulfilling orders can now happen quickly and efficiently.
How 3PLs Help Fulfill Infoplus Orders?
3PLs can be valuable for businesses using Infoplus, the oft-used warehouse management system. From providing superior speed and accuracy to streamlining inventory tracking processes – these professionals have plenty of tricks up their sleeves when it comes to fulfilling orders on time!
Warehousing and inventory management:
3PLs are invaluable to the success of Infoplus orders. They help keep items secure and effectively managed, ensuring that stock levels stay high while guaranteeing accuracy in order picking and packing – all so your customers get their deliveries on time!
Order processing and fulfillment:
3PLs offer a multitude of services, one being order processing and fulfillment. This includes quickly receiving orders from Infoplus, ensuring they are accurate before shipment, then sending them out quickly – so customers get their products as soon as possible!
Technology integration:
3PLs can help businesses take their operations to the next level by bridging Infoplus with powerful eCommerce and transportation management tools, creating a seamless going-to-end system.
How Do 3PLs Connect With Infoplus?
Infoplus revolutionizes 3PLs' warehouse management and supply chain visibility with its powerful, cloud-based integration. This innovative solution provides everything from improved accuracy to increased efficiency and cost savings!
Seamless Integration through APIs:
Infoplus revolutionizes 3PL operations, connecting different software applications seamlessly through innovative APIs. This provides quick access to inventory data, automated shipment tracking, and the capability for streamlined warehouse management, all in real time!
Customizable Solutions for Tailored Workflows:
Infoplus provides tailored solutions to empower 3PLs and help them streamline their business processes. With intuitive customization tools, they can design innovative workflows that fit their operations – from custom labeling and kitting to professional assembly services.
Enhanced Customer Service:
Infoplus integration is revolutionizing the way 3PLs deliver customer service. By providing real-time inventory data and shipment tracking, customers experience greater transparency in their fulfillment operations while having the added convenience of customizable portals to place orders directly. This leads to increased satisfaction with both sides of the transaction!
Benefits Of Outsourcing Infoplus Fulfillment Needs
When you outsource your fulfillment needs to Infoplus, the advantages are clear – no matter how small or large your business may be. Outsourcing can unlock countless benefits for organizations!
Cost Savings:
By outsourcing their fulfillment needs to Infoplus, businesses can reduce costs and unlock vital resources; they no longer have to worry about purchasing expensive software or hardware or hiring an entire staff of experts.
Improved Efficiency:
Outsource order fulfillment to a third-party provider and let your business reap the benefits! Streamlined processes can free up resources so you can focus on what matters most – building upon your key strengths.
Improved Customer Satisfaction:
Utilizing third-party fulfillment providers can be a great way to ensure customers receive orders quickly and accurately, boosting satisfaction and creating an overall more enjoyable experience.
Access to Expertise:
Unlock improved order fulfillment for your business with access to experienced professionals. Outsourcing Infoplus will provide you with expertise and a well-rounded knowledge of fulfillment operations, resulting in exceptional quality output.
Things To Consider When Looking For A 3PL For Infoplus Orders
With Infoplus orders, selecting the right 3PL (third-party logistics) provider is vital. But choosing one can be a daunting task – what should you consider when selecting? Here are some key points to keep in mind:
Infoplus Integration:
To ensure trouble-free order management that guarantees correct processing and fulfillment, finding a 3PL partner with seamless Infoplus integration is critical. Make sure your system runs like clockwork!
Fulfillment Capabilities:
As your business grows, it's essential to consider the fulfillment capabilities of a 3PL provider. Their warehouse and distribution network must be robust enough to process current and projected demands in order volume; otherwise, you could face supply chain challenges.
Customer Service:
Finding the right 3PL can make a world of difference in customer service. Opt for one that is proactive in responding to your inquiries, keeps you informed of order progress, and has the know-how to handle any issues quickly and effectively.
Pricing and Contract Terms:
With a 3PL provider, secure pricing that is both transparent and competitive while crafting flexible contract terms explicitly tailored to your business's needs. Gain the clarity you deserve with an ideal service partner.
Top 5 Options For Infoplus Order Fulfillment
Infoplus is a cloud-based ordering management and fulfillment outlet created to help businesses of all sizes operate their inventory, orders, and shipping processes.
SHIPHYPE
Manual Order Fulfillment
Automated Order Fulfillment
Multi-Channel Fulfillment
Custom Order Fulfillment
The top 5 options for Infoplus order fulfillment give businesses the flexibility to select the best option that fits their needs.
Why Choose SHIPHYPE As Your Fulfillment Partner?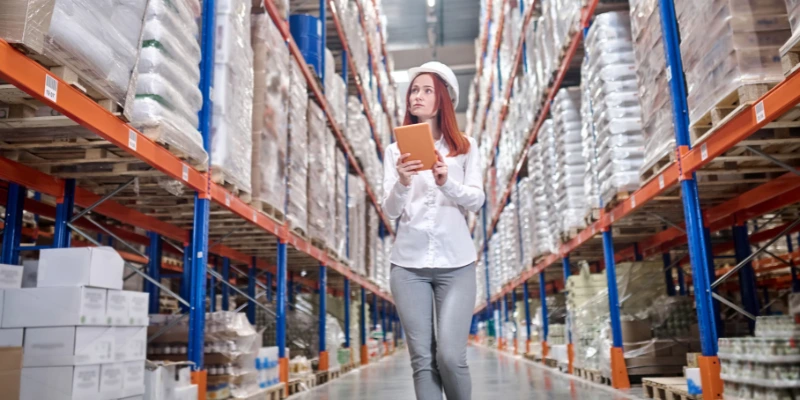 Infoplus offers incredible power to streamline your inventory and order fulfillment. SHIPHYPE stands out as the perfect partner, with unbeatable reasons why you should choose them for maximum success on this platform!
Streamlined Order Fulfillment:
With SHIPHYPE as your fulfillment partner, you can streamline your order fulfillment process. Their advanced technology and software integration with Infoplus enable them to pick, pack, and ship orders accurately and efficiently.
Fast and Reliable Shipping:
SHIPHYPE is the perfect fulfillment partner for your business, offering rapid and dependable shipping through various carriers. You can trust them to deliver orders promptly and intact – no more worrying about delays!
Customizable Packaging and Branding:
SHIPHYPE helps you create a distinctive and memorable unboxing experience for your customers, giving them an extra memorable touch that will amplify loyalty to your brand. Elevate the shopping process with this easy solution.:
Request a quote
Fill the form below and our sales team will be in touch.
Don't like forms?
Email Us:
[email protected]