Looking to Outsource Order Fulfillment to a 3PL?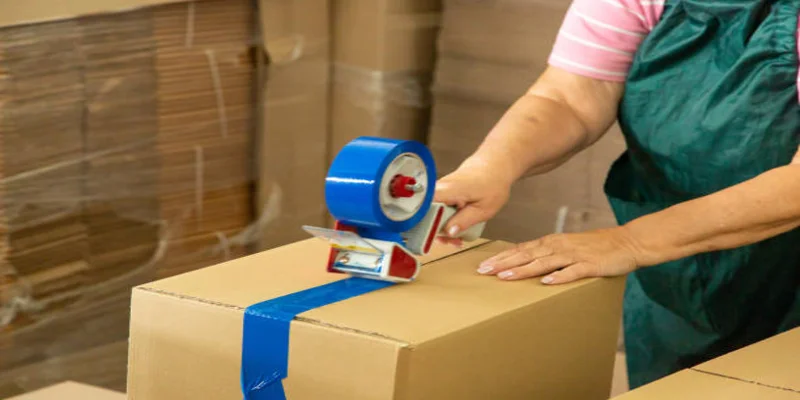 Advantages of Using a 3PL That Specializes in Kitting Services British Columbia
Partnering with a specialized Third-Party Logistics (3PL) provider focusing on kitting services in British Columbia can be a game-changer for businesses of all sizes. Kitting involves the meticulous assembly and packaging of multiple items into ready-to-ship sets or packages. This service offers a range of advantages that can streamline operations, enhance customer satisfaction, and ultimately boost your bottom line.
Below, we'll explore the key benefits of utilizing a 3PL with expertise in kitting services in British Columbia.
Efficient Inventory Management:
Efficient inventory management lies at the heart of successful logistics operations. A specialized 3PL in British Columbia with kitting services can help maintain accurate stock levels, reducing the risk of overstocking or stockouts. This ensures that your business can meet customer demands promptly, enhancing overall customer satisfaction.
Streamlined Order Fulfillment:
Kitting process logistics services provided by a specialized 3PL can greatly streamline the order fulfillment process. By pre-assembling kits, products are ready to be shipped as soon as an order is received. This reduces handling time, minimizes errors, and accelerates the order-to-delivery cycle.
Reduced Packaging Waste:
Effective kitting often leads to more compact and efficient packaging solutions. This can result in reduced material consumption, lower shipping costs, and a smaller environmental footprint. By minimizing packaging waste, businesses can align with sustainability goals while benefiting from potential cost savings.
Continuous Improvement and Innovation:
Experienced 3PLs are committed to ongoing improvement and innovation in their services. They stay updated on industry best practices, technology advancements, and process optimizations. By partnering with such a provider, your business can benefit from the latest advancements in kitting and logistics, staying competitive in a rapidly evolving market.
Kitting Services Offered By 3PL Companies In British Columbia
Kitting services are an important aspect of supply chain management that involves the assembly, packaging, and labelling of products into ready-to-ship kits. This specialized service is offered by third-party logistics (3PL) companies in British Columbia.
By outsourcing kitting services to 3PL providers, businesses can save time and resources while ensuring efficient and accurate packaging of their products. Here are some services related to kitting that 3PL companies in British Columbia offer:
Customized Kitting Solutions
One of the main advantages to provide kitting services is the ability to customize kits according to specific business needs. These companies have the expertise and resources to assemble products into customized kits, which can include different quantities and variations of items. This flexibility allows businesses to cater to diverse customer demands and create unique packaging solutions.
Quality Control and Inspection
In addition to assembly and packaging, 3PL companies provide quality control and inspection services for kitted products. This ensures that all items in the kit meet industry standards and are in good condition before being shipped out. By having a dedicated team for quality control, businesses can maintain the integrity of their products and avoid any potential issues or complaints from customers.
Bundling Services
Along with kitting, many 3PL companies also offer bundling services where multiple products are packaged together as a single unit. This is particularly useful for promotional or seasonal offers, where different items may be bundled together to attract customers. By utilizing bundling services, businesses can easily create attractive product bundles without managing the logistics themselves.
Shipping and Distribution
One more essential service provided by 3PL companies is shipping and distribution. Once the products are kitted, bundled, and quality-checked, they must be efficiently delivered to customers or retail locations. These companies have established transport networks and partnerships, ensuring timely and cost-effective delivery of products to provide customers with the best service. This service further alleviates the logistical burdens on businesses, allowing them to focus on their primary operations and business development.
Things To Consider When Looking for a Kitting Services British Columbia  Provider
Choosing the right Kitting Services provider in British Columbia is a crucial decision that can significantly impact your company's operations. Your choice should enhance your ability to deliver superior products and customer experiences.
Here at SHIPHYPE, we understand this and are committed to providing top-tier kitting services tailored to your company's unique needs. Here are some important things that you should consider when looking for a kitting services provider:
Experience and Expertise:
Look for a company with a proven track record in the industry, backed by years of experience. At SHIPHYPE, we boast knowledge in kitting and related services with exact specifications. Our seasoned team possesses the skills and resources needed to handle your products with precision and care.
Technology and Automation:
Opt for a provider like SHIPHYPE that harnesses the power of modern technology and automation. This ensures that our operations are streamlined, accurate, and highly efficient. By leveraging cutting-edge systems, we save you time, reduce the likelihood of errors, and ultimately, help you save on costs and ensure your products arrive efficiently.
Quality Control Measures:
At SHIPHYPE, we prioritize stringent quality control measures. This means your products are treated with the utmost care, packaged appropriately, and delivered in pristine condition. This dedication to quality translates to an enhanced brand image and increased customer satisfaction, ultimately benefiting your business.
Customer Service:
Exceptional customer service is a hallmark of a reliable kitting services provider. At SHIPHYPE, we take pride in offering top-notch customer support. Our team is responsive, ensuring that inquiries are addressed promptly. Moreover, we're committed to swiftly resolving any issues that may arise, guaranteeing a seamless experience for clients.
Does Your Business Need a Kitting Services British Columbia Provider?
If your business deals with putting together sets of products, a Kitting Services provider in British Columbia might be just what you need. They're like experts in assembling things efficiently. This can save you time and ensure everything is put together just right. It's especially useful if you have different items that need to go together, like gift sets or packages.
Plus, it can help you manage your stock better, so you don't run out of things or have too much sitting around. If this sounds like something your business could benefit from, it's worth looking into a Kitting Services provider in British Columbia.
What Types of Companies Look For Kitting Services in British Columbia?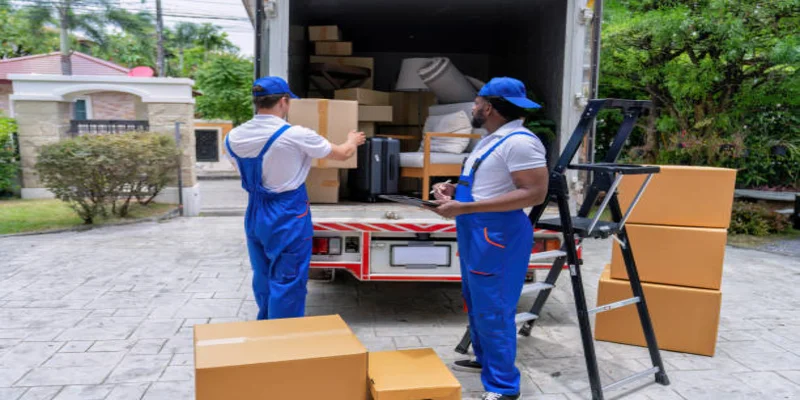 Companies that sell products in sets or packages often seek Kitting Services in British Columbia. This includes retail, electronics, subscription boxes, and healthcare businesses. These services help streamline operations and ensure accurate packaging, making it a valuable choice for companies aiming to enhance efficiency.
Why Choose SHIPHYPE?
Regarding Kitting Services in British Columbia, SHIPHYPE stands out as a trusted partner for businesses of all sizes. Our expertise in assembling and packaging products efficiently can bring remarkable benefits to your operations.
Here's why choosing SHIPHYPE for your kitting needs is a smart move.
Expertise and Scalability
At SHIPHYPE, we have years of experience in the industry and a skilled team specializing in kitting services. We understand the unique needs of businesses regarding packaging and distribution, and our expertise allows us to create customized solutions that cater to your specific requirements. Additionally, as your business grows, we have the scalability to adapt and accommodate your changing needs, ensuring that our services continue to meet your expectations.
Environmental Responsibility
At SHIPHYPE, we understand the importance of protecting the environment. That's why we strive to use eco-friendly materials and practices in our operations. We believe that by choosing environmentally responsible options, we can make a positive impact on both our customers and the planet.
Customer Satisfaction Guaranteed
At SHIPHYPE, we prioritize customer satisfaction above all else. Our team is dedicated to providing excellent customer service and making sure that your kitting needs are met with efficiency and professionalism. We value open communication and transparency, so you can trust us to handle your products with care and attention to detail.
Convenient Location in British Columbia
Our convenient location in British Columbia allows us to serve businesses across Canada and internationally easily. This means that no matter where you are located, we can efficiently ship your products with our kitting services. Plus, being situated in beautiful British Columbia means we have access to various shipping methods, including air, land, and sea, providing you with flexible options for your distribution needs.
Request a quote
Fill the form below and our sales team will be in touch.
Don't like forms?
Email Us:
[email protected]