Looking to Outsource Order Fulfillment to a 3PL?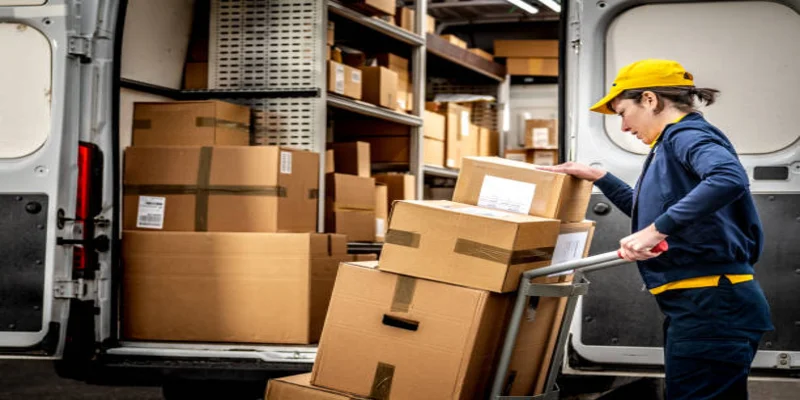 Advantages Of Using Fulfillment Services In California
Fulfillment services are essential for eCommerce businesses to manage their operations efficiently. By outsourcing fulfillment services, companies can save time and money while ensuring optimal customer satisfaction. In California, there is an abundance of fulfillment centers and companies that offer complete fulfillment services to meet the needs of various industries.
Third-party fulfillment centers enable businesses in California to focus on growing their business instead of managing time-consuming tasks. These services can handle the entire order fulfillment process, from receiving and processing orders to selecting and packing products to shipping worldwide. The advantages of using third-party fulfillment services include
Increased Operational Efficiency
When outsourcing order fulfillment, the processes can be completed quickly and accurately. This eliminates any potential errors that may occur in-house. Fulfillment companies use specialized software and automation to process orders. This allows them to quickly find, pick, pack, and ship items precisely without any manual intervention.
Increased Scalability
Businesses can easily scale up their operations when using a fulfillment center. The services are flexible so that you can adjust your needs anytime. You can increase or decrease the number of orders you need to process, and the fulfillment center can be easily scaled up or down depending on your requirements.
Saved Resources
Using third-party fulfillment services saves time and reduces expenses because there is no need to hire additional staff or invest in storing and managing inventory.
Benefits of Working with Fulfillment Services In California
Many eCommerce businesses in California are turning to fulfillment services because of their numerous benefits. If you are considering working with fulfillment services in California, here are some of the main benefits you can expect:
No Need to Worry About Inventory
When you work with a fulfillment service, you don't have to worry about stocking and managing inventory because the service takes care of that for you. This reduces your workload so you can focus on running other aspects of your business.
Global Reach
Another great benefit of working with a fulfillment service is expanding your reach beyond local markets to global customers. With the right fulfillment service, you can access an international customer base and capitalize on this massive opportunity.
Faster Delivery Time
You don't have to worry about packing and shipping orders when you work with a fulfillment service. This lets you get products out to customers faster, significantly improving customer satisfaction and loyalty. And with the right fulfillment service, you can even offer same-day delivery options for certain orders.
SHIPHYPE is the perfect fulfillment service to help you reach customers worldwide. We have a global network of warehouses and a team of experts who can quickly process orders and get them out to customers no matter where they are.
Services Offered By Fulfillment Services In California
Third-party fulfillment centers in California offer various services to help streamline the supply chain process. The complete fulfillment services that they offer include:
Order fulfillment
This refers to picking, packing, and shipping out orders. Fulfillment companies can do this quickly and efficiently to ensure customers get their orders promptly.
Inventory Management
When a fulfillment company manages inventory, it reduces the burden on the company. This allows companies to focus more resources on marketing and customer service. California fulfillment centers can track inventory levels and ensure they are always up-to-date and accurate.
Returns Processing
Third-party fulfillment centers also handle companies' returns so customers can send back products quickly and easily. This helps ensure the customer experience is positive, even with returns.
SHIPHYPE provides companies with inventory management and returns processing, ensuring that shipping is fast and reliable. With their fully integrated system, customers can expect to receive their orders quickly and efficiently.
Things To Consider When Looking For Fulfillment Services In California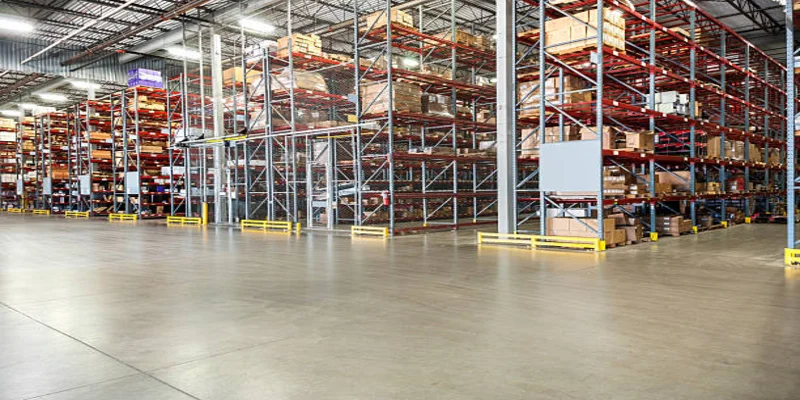 E-commerce fulfillment companies are a great asset for businesses in California. Not only do they help streamline the shipping process, but they also provide companies with greater control over their inventory management and returns processing. When looking for fulfillment services in California, it's important to consider a few things:
Reliable Shipping
Many fulfillment companies provide fast shipping, but it's important to ensure they are reliable. Quality customer service is key in a successful eCommerce business, and fulfilling orders quickly with tracking information and accurate delivery estimates ensures that customers will be satisfied with their experience.
Integrated Systems
An integrated system helps streamline the fulfillment process, ensuring that orders are processed quickly and accurately. A plan tailored to your business model is key for guaranteeing all puzzle pieces fit together seamlessly.
Return Processing
Returns can be an expensive and time-consuming process if not managed properly. It's important to ensure the California fulfillment logistics services you choose cancan process returns quickly and efficiently. Having a return policy in place is essential for keeping your customers happy.
Does Your Business Need Fulfillment Services In California?
Suppose you are working with large orders, experiencing rapid growth in your business, or have products that require specific customization. You may benefit from working with a California fulfillment warehouse partner in that case.
Fulfillment partners can help reduce long-term costs and streamline the product delivery process. With their expertise and experience, they can quickly establish an efficient system tailored to your business's needs.
Why Choose SHIPHYPE?
Choosing SHIPHYPE for your fulfillment needs is a great choice. Our team of professionals has been providing exemplary customer service in California for years, ensuring that every order is fulfilled quickly, accurately, and at the right cost. We are dedicated to helping you grow your business success with our top-notch services. Our services include:
Real-Time Data Tracking
When you entrust your fulfillment to SHIPHYPE, you can be sure you will have real-time data tracking of your orders. This is essential for efficiently managing and monitoring your order status, providing enhanced visibility over the entire fulfillment process.
Cost Reduction
SHIPHYPE's experts understand how to maximize efficiency and reduce costs in logistics. This enables us to provide you with the lowest possible price on every order, ensuring that your budget remains intact while delivering a superior customer experience.
Comprehensive Order Tracking
Our comprehensive order tracking system allows you to track every aspect of your order from start to finish. You can always be sure that your orders are properly managed and monitored at every step, providing enhanced visibility over the entire fulfillment process. This helps to minimize delays and ensure that your customers receive their orders as quickly and efficiently as possible.
If you are looking for an efficient and reliable California fulfillment center that can provide you with the highest quality of service while keeping your costs down, look no further. Our experienced team is here to help ensure that every order you place is fulfilled quickly and accurately. Contact us for more information.
Request a quote
Fill the form below and our sales team will be in touch.
Don't like forms?
Email Us:
[email protected]