Looking to Outsource Order Fulfillment to a 3PL?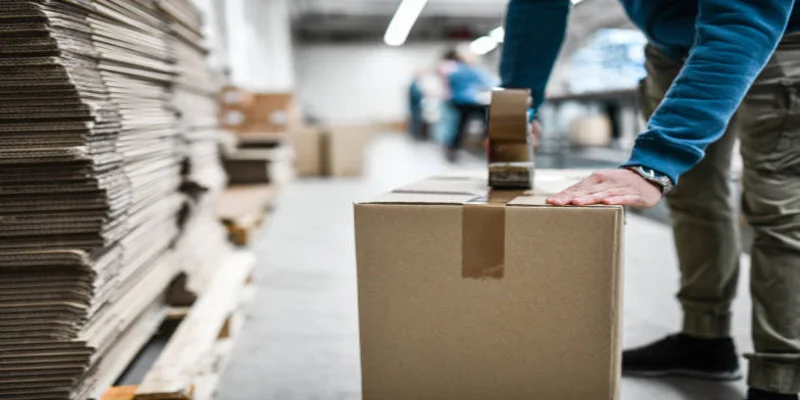 Benefits of Working with a Pick And Pack Service in Vancouver
Many businesses need to ship products worldwide, but they may not have the resources or manpower to do it. This is where a pick-and-pack service in Vancouver can greatly benefit. With their help, businesses can save time, money, and energy by having someone else handle the shipping process. Here are some of the benefits that come with using this type of service:
Professional Pick and Pack Services:
A pick-and-pack service will provide businesses with a professional staff that is experienced in the shipping process. They know it is necessary to ensure your products are packed safely and securely for transport.
Quick Inventory Distribution:
Businesses need to be able to distribute their inventory quickly. This is especially true when it comes to time-sensitive orders. Pick and pack warehouse services in Vancouver can handle the shipping process efficiently, allowing for quick distribution of your products.
Cost-Effective Solutions:
Using a pick-and-pack service can save businesses money by eliminating the need for additional staff or purchasing packaging materials. The services can be tailored to fit a business's specific needs, making them a cost-effective solution for inventory management and shipping.
Peace of Mind:
Regarding shipping products, pick-and-pack process services in Vancouver offer peace of mind, knowing that your products are handled professionally with experience and expertise. Having a reliable partner to manage and handle the process can ensure that your products will arrive safely and on time every time.
Services Offered by Pick And Pack Companies in Vancouver
Are you worried about the time it takes to package and ship your product? Pick and pack services in Vancouver provide various options for businesses looking for efficient shipping solutions.
Whether you are a small business shipping locally or an eCommerce company with a global presence, solutions are available to optimize your shipping process. Some of the significant services offered by pick-and-pack companies in Vancouver include:
Advanced Inventory Management Systems
Batch Picking and packing services offer comprehensive inventory tracking and management solutions to ensure accurate order fulfillment. These services can help you keep track of stock levels, product locations, bin codes, lot numbers, and other important information needed for efficient product shipping.
Packaging Services
Packaging services offered by pick and pack companies in Vancouver can help you ensure your products arrive safely at their destination. These services include custom packaging to fit the needs of each product, as well as specialized packing techniques that protect fragile items while saving space for cost-effective shipping.
Labeling Services
Labels are an important part of the shipping process. Pick and pack fulfillment companies offer labeling services that can help you generate labels accurately and quickly. This includes barcode printing, address verification, advanced tracking capabilities, and more. Labels are essential for accurate order fulfillment and fast turnaround times.
Order Fulfillment Services
Zone picking and packing services in Vancouver also provide order fulfillment and efficient order processing services. This includes order processing, inventory management, and shipping services. They can also assist with returns and exchanges to ensure customer satisfaction. With order fulfillment services, businesses can have peace of mind that their orders are handled professionally and efficiently.
Things To Consider When Looking for a Pick And Pack Service Provider
It is very necessary to do your research before deciding on a pick-and-pack service provider. Ensure that the service provider is reliable, has experienced staff, and can provide accurate and timely shipping of orders. Ask for references and customer testimonials to ensure they have a good track record of delivering quality services.
SHIPHYPE is recognized as the leader in pick and pack services. We have a team of experienced professionals who manage the picking, packaging, and shipping processes efficiently and precisely. Some other important things to consider before selecting a Pick and Pack Service Provider are:
Online Reputation:
Check online reviews and customer feedback to understand the provider's service levels. Every provider will have their strengths and weaknesses, so it is important to read the reviews to find out what customers are saying about them.
Pick And Pack Fee:
It's important to know how much you will be charged for the pick-and-pack services. Most providers will have a set rate that they charge for their services, but there may be additional costs depending on what type of items are being shipped. Make sure to check with your provider beforehand to ensure that you understand all associated fees before committing to any contract.
Shipping Options:
Different providers offer different shipping options, so it is important to research what your provider offers to select the best option for you. Some companies may offer expedited services or even free shipping, depending on the size and weight of your items. Make sure to compare all available shipping options before making a selection.
Does Your Business Need a Pick And Pack Service Vancouver Provider?
If your business handles and ships many orders, particularly if they vary in size and require prompt and accurate fulfillment, then yes, a Pick and Pack service provider in Vancouver could significantly benefit your operations, saving you time and resources while ensuring customer satisfaction.
What Type of Companies Look For Pick And Pack Service In Vancouver?
Pick and Pack service providers typically work with e-commerce businesses, retailers, supply chain wholesalers, distribution centers, warehouses, medical supply companies, and more. Pick and Pack services provide customized solutions to meet their client's needs while preserving the integrity of every order.
This includes receiving orders from customers or suppliers, sorting items by size or other criteria, securely packing items, processing payments, and orders, shipping them to their correct destination, and tracking the order until it is delivered.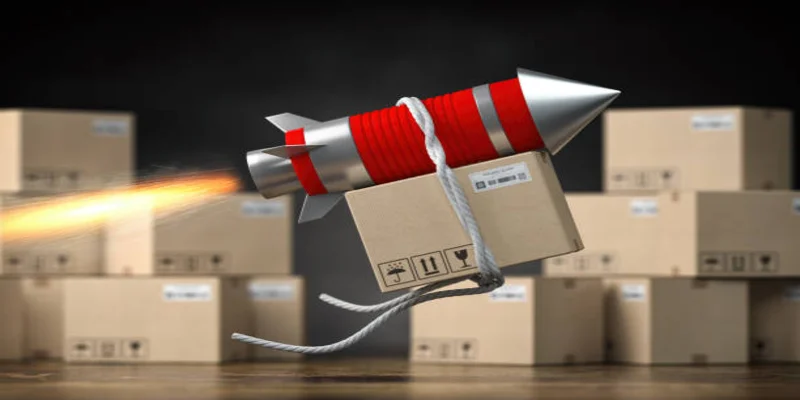 Why SHIPHYPE For Your Pick And Pack Service Need In Vancouver?
SHIPHYPE is a leading wave picking and packing service provider in Vancouver. We provide custom solutions to meet your individual needs for e-commerce companies, retailers, wholesalers, distribution centers, warehouses, medical supply companies, and more.
Our staff is highly experienced in the order fulfillment process, and we guarantee accuracy and accountability at every step. Here are the emerging reasons to choose SHIPHYPE for your pick-and-pack service needs in Vancouver:
Secure Packing:
We understand the importance of proper packaging when shipping goods safely and securely. Our team is trained to ensure that all items are carefully and expertly packed for secure delivery, so you can rest assured knowing that our packing services are reliable and trustworthy.
Wide Range of Services:
SHIPHYPE offers a variety of services to meet the needs of our customers, from packing and labeling services to pick and pack services. We also offer customization options so that you can tailor our service to your needs.
Own Warehouses:
Our warehouses provide the perfect environment to store and ship your orders efficiently. Our staff is knowledgeable in warehouse operations, from receiving orders to packing and labeling, so you can be sure your goods will get where they need to go quickly and securely.
On-Time Delivery:
At SHIPHYPE, we understand that timely delivery is crucial to the success of your business. Our team works hard to ensure all orders are picked up and delivered on time. We also have a comprehensive tracking system so you can keep track of your order every step of the way.
Request a quote
Fill the form below and our sales team will be in touch.
Don't like forms?
Email Us:
[email protected]