Looking to Outsource Order Fulfillment to a 3PL?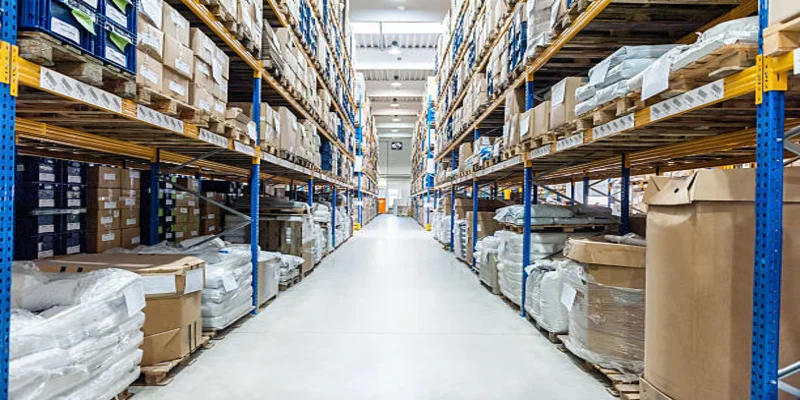 How to Fulfill Centra Orders?
Centra is a platform where retailers can sell their products directly to consumers. With its intuitive design, Centra provides retailers with all the tools they need to power a successful eCommerce business. The eCommerce shopping carts integrate with multiple payment gateways and offer a variety of features to help retailers optimize their customers' shopping experience.
However, to truly maximize the success and automate routine tasks of any business, retailers must have effective warehouse management software in place for warehouse efficiency. This helps with managing inventory and keeping track of orders efficiently and enables businesses to ensure customer satisfaction through the timely delivery of their products. To fulfill central orders for gaining customer satisfaction, the following are some steps that need to be done:
Connect With A Trusted 3PL
Connecting with reliable service leaders in the logistics industry that can provide you with the right warehouse management software solution is essential. SHIPHYPE has been a leader in the market, offering complete visibility and data analytics tools to help businesses manage their inventory efficiently and deliver products on time.
Integrate Your E-commerce Platform
To deliver complete visibility, integrating your eCommerce platform with a warehouse management system is essential to ensure that all orders are processed correctly, and inventory is managed properly. SHIPHYPE offers an omnichannel fulfillment solution that helps retailers automate routine tasks and gain complete visibility into their supply chain, allowing them to serve their customers better.
Start Tracking Inventory
SHIPHYPE's warehouse management software enables retailers to track their inventory in real-time, helping them prevent any potential errors or expiration dates from affecting their business. This solution allows retailers to access data analytics and mobile device capabilities to manage their warehouse operations better.
How 3PLs Help Fulfill Centra Orders?
Error-prone businesses can benefit immensely from the services of 3PLs as they provide complete visibility and control over warehouse operations. They help retailers track inventory, keep up with customer demands, and automate routine tasks to ensure that orders are fulfilled on time. 3PLs help you in the following ways:
Quick Delivery With Real-Time Updates
3PLs offer real-time updates and notifications, ensuring orders reach customers on time. This helps to maintain customer satisfaction and provide an efficient delivery service.
Proactive Inventory Management
3PLs can help manage inventory by tracking and monitoring stock levels in order to ensure that products do not run out. This allows retailers to identify potential inventory problems and make the necessary adjustments.
Accurate Order Fulfillment
3PLs ensure that products are accurately picked and packed, helping to reduce errors in order fulfillment. This means that orders are shipped on time, and customers receive their products quickly.
With SHIPHYPE's 3PL services, retailers can ensure that their orders are fulfilled accurately and on time. Our warehouse management software provides complete visibility into the supply chain, enabling businesses to optimize operations and better serve customers. With our 3PL services, retailers can be confident they can provide a seamless experience throughout the eCommerce journey.
How Do 3PLs Connect With Centra?
Connecting your business with a reliable 3PL is the key to automating routine warehouse operations. SHIPHYPE's integrated solution connects directly to Centra, allowing retailers to streamline their processes and ensure that orders are fulfilled efficiently. Our integrated platform enables businesses to gain complete visibility into their supply chain. It helps them maximize efficiency while reducing costs, you only need an account with us to get started.
Things To Consider When Looking For A 3PL For Centra Orders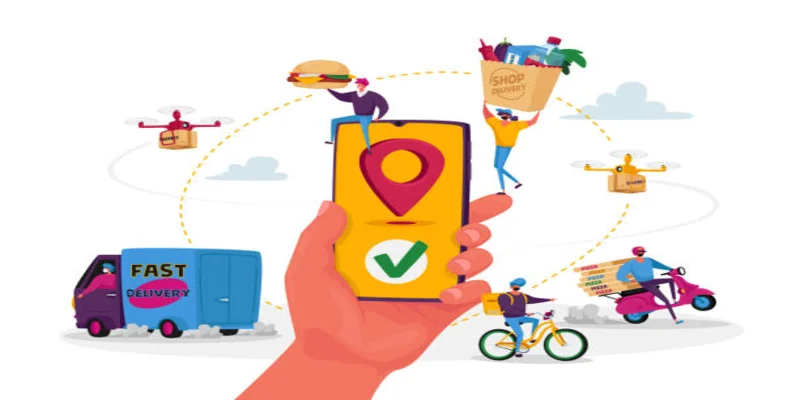 Many fulfillment service providers are in the market, but choosing the right one is essential. Here are some things to consider when selecting a 3PL for Centra orders:
Experience
Make sure you choose a 3PL that has experience in managing Centra orders. Look for providers that have been in the business for a long time and can provide references from previous customers.
Reliability
Choosing a reliable 3PL that can consistently deliver on its promises is important. Check other business reviews and ensure you understand how the 3PL will manage your orders.
Flexibility
Look for a 3PL that provides flexible solutions and can adapt quickly to changing demands. This will help you ensure that your business operations are running smoothly.
Top 5 Options for Centra Order Fulfillment
The top 5 3PLs for Centra orders fulfillment are:
SHIPHYPE
ShipBob
Fulfillment Bridge
Red Stag Fulfillment
Shipwire
These providers all offer reliable services and can help you optimize your operations. SHIPHYPE is an excellent option for businesses looking to manage their orders efficiently.
Why Choose SHIPHYPE As Your Fulfillment Partner?
Every e-commerce business is unique and requires a customized solution to meet its specific needs. SHIPHYPE is a flexible 3PL that can provide tailored services and support, making it the perfect partner for Centra order fulfillment. Our integrated platform allows businesses to gain complete visibility of their supply chain and helps them streamline their operations. The reasons to choose SHIPHYPE for Centra orders fulfillment are:
Automated Real-Time Tracking
In this world of technology, customers expect to receive their orders on time. SHIPHYPE's system provides real-time tracking and updates so businesses can keep customers informed of their order status.
Cost Reduction
Our integrated platform helps reduce costs by streamlining operations and eliminating unnecessary manual labor. This helps businesses save money while still providing excellent customer service.
High-Quality Services
SHIPHYPE provides top-notch customer service and always meets the highest standards regarding quality control. This ensures that customers' orders are fulfilled accurately and on time.
When you need reliable 3PL services for Centra order fulfillment, SHIPHYPE is the perfect partner. Our integrated platform provides businesses with automated real-time tracking, cost reduction, and high-quality services to meet customers' expectations. With our help, your business can optimize its operations and provide a seamless eCommerce experience. Contact us today to find the right solution for your business needs!
Request a quote
Fill the form below and our sales team will be in touch.
Don't like forms?
Email Us:
[email protected]