Looking to Outsource Order Fulfillment to a 3PL?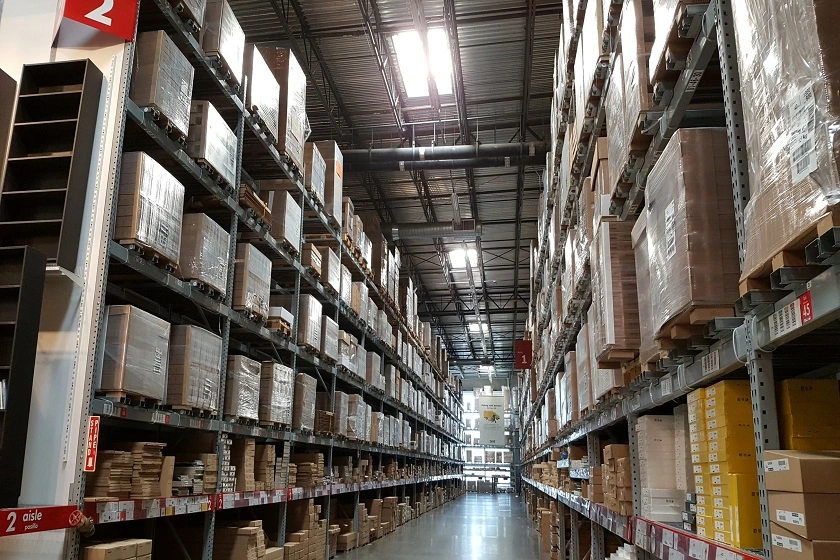 The eCommerce multi-channel Canadian 3PL solution built around your business to maximize your efficiency and increase order accuracy.
Welcome to Shiphype, your trusted source for eCommerce fulfillment services in Toronto. As an online business owner, you understand the importance of timely and accurate fulfillment to keep your international & Canadian customers happy and coming back for more. That's why we're here to help.
At Shiphype, we specialize in providing comprehensive fulfillment services to eCommerce businesses of all sizes.
Our state-of-the-art warehouse in Toronto is equipped with the latest technology and staffed by a team of experienced professionals who are dedicated to ensuring that your orders are processed and shipped on time, every time.
And with our easy-to-use online platform, you can track your orders and inventory in real time, so you always know what's happening with your business.
Our Services
As the biggest, most populous city in Canada, Toronto offers eCommerce businesses the perfect opportunity to maximize their reach and grow their business. Our range of eCommerce fulfillment center services includes:
Warehousing & Inventory Management
Shiphype offers short- and long-term storage solutions for eCommerce businesses. Our secure warehouse is equipped with advanced monitoring systems to ensure that your inventory is always up-to-date and ready when you need it.
Our software also helps you to manage and track your list quickly, so you always know what's in stock.
Packaging & Shipping Processes
We handle all aspects of eCommerce packaging and shipping, from preparing orders to finding cost-effective shipping methods. Our team ensures that your orders are packaged and shipped safely and efficiently so your customers get their products on time.
Our custom packaging options also allow you to add a personal touch to your orders, helping to build customer loyalty.
Customer Service & Returns
We ensure that eCommerce businesses provide a hassle-free customer experience with our comprehensive customer service and return support. Our team can assist with order issues or product returns quickly and effectively.
A dedicated account manager will also be assigned to your account to ensure your queries and concerns are handled promptly.
Real-Time Order Tracking
Our eCommerce order tracking system uses the latest technology to monitor orders as they move through our warehouse and into your customers' hands.
You can track orders, view inventory levels, and receive detailed reports in real-time, so you always know what's happening with your business.
eCommerce Integration
We offer seamless eCommerce integration with your online store, so eCommerce businesses can access our services without compromising their existing platforms.
Our platform is compatible with a wide range of eCommerce platforms, so you don't have to worry about compatibility issues. Some of the eCommerce platforms we support include Shopify, WooCommerce, and Magento.
Subscription Box Service
We provide complete eCommerce fulfillment services for subscription box businesses, from managing inventory to packaging and shipping. Our subscription box service is designed to make the entire process as streamlined and efficient as possible.
Our team of experienced professionals can handle everything from inventory management to billing and customer service, so you don't have to worry about anything.
Who Does Our Third-Party Logistics Company Serve?
Our third-party logistics fulfillment company, Shiphype, serves eCommerce businesses of all sizes. We provide comprehensive fulfillment services, such as storage, inventory management, packing, and shipping, to help companies to streamline their operations and save time and money.
Our services are tailored to meet each client's needs, whether small startups or large enterprises. We work with businesses across various industries, including retail, consumer goods, healthcare, and more. We also have fulfillment centres in other cities of Canada and USA.
B2B Services
Shiphype also offers eCommerce B2B services to help businesses build and maintain customer relationships. We provide end-to-end eCommerce solutions, from order entry to inventory management and eCommerce order fulfillment. Our B2B eCommerce solutions are designed to help businesses increase customer loyalty and satisfaction and grow their business.
D2C Fulfillment Services
In addition to eCommerce B2B services, we also offer direct-to-consumer (D2C) fulfillment services. Our eCommerce D2C solutions are tailored to meet the needs of eCommerce businesses, from start-ups to established enterprises. We provide storage and inventory management services and packing and shipping services so that eCommerce businesses can offer their customers an easy, convenient shopping experience.
Why Choose Shiphype?
Smart & Simple Warehousing, 3PL Fulfillment, and Return Services.
Working with Shiphype for eCommerce fulfillment will give you peace of mind knowing that your orders are processed and shipped quickly and accurately. Some of the benefits of working with us include the following:
Experience
We have years of experience in the eCommerce fulfillment industry and have worked with businesses of all sizes across various industries. Our experienced professionals are dedicated to ensuring that your orders are processed and shipped on time, every time.
Automation
Our state-of-the-art warehouse is equipped with the latest technology, allowing us to automate many fulfillment centers and provide high accuracy and efficiency. This also allows us to process a high volume of orders quickly, ensuring that your orders are delivered as fast as possible.
Best Shipping Rates
We have established relationships with major carriers and work hard to negotiate the best shipping rates for our clients. This allows us to pass on the savings and help you save money on shipping costs. Ship domestically or internationally and leverage the power of innovative shipping solutions we offer.
Fast Delivery Times
We know that fast and reliable delivery is crucial for the success of any eCommerce business. That's why we make it our top priority to ensure that your orders are shipped out as soon as possible. We also provide real-time tracking on all of our orders, so you can always know the status of your deliveries. Our international shipping options also allow eCommerce businesses to expand their reach.
Request A Quote!
Don't wait any longer! Please request a free quote from Shiphype today and see how our eCommerce fulfillment services can help your business grow. Request your free quote today by visiting our website at Shiphype.com or calling us.
Frequently Asked Questions
No, we do not require eCommerce business owners to sign a long-term contract. We offer flexible, month-to-month agreements that can be tailored to meet your needs.
Our warehouse management system allows you to monitor and track your inventory in real time. You can view stock levels order details and receive detailed reports on your orders.
We offer eCommerce integration for many eCommerce software platforms, including Shopify, WooCommerce, and Magento. Our eCommerce integration services are designed to ensure a seamless transition without compromising existing platforms.
Request a quote
Fill the form below and our sales team will be in touch.
Don't like forms?
Email Us:
[email protected]