Looking to Outsource Order Fulfillment to a 3PL?
Things To Consider When Shipping Lightweight Products
Shipping lightweight products is essential for any booming eCommerce business. Finding the best methods to deliver your goods from warehouse space to customer doorsteps can take time and effort. Here are a few key things you should consider when weighing up how best to ship those lighter items:
Fulfillment Services:
Using a third-party logistics (3PL) company to manage your inventory and fulfillment centers can help you save time, money, and resources. 3PL providers have the expertise and experience necessary to ensure that your products are dispatched safely and on time so that your customers receive their orders quickly because they can specialize in shipping lightweight products.
Supply Chain Efficiency:
A properly managed supply chain is crucial for any business. It is essential to ensure that all the pieces of your supply chain are working together efficiently to ensure your products arrive on time and intact. With the assistance of a 3PL company, you can streamline your supply chain process and maximize efficiency to move your lightweight products quickly.
Warehouse Space:
When shipping lightweight products, it's essential to have ample warehouse space available to store and organize inventory before sending it out. This helps ensure that the products are correctly kept and safe from damage or other hazards because insufficient storage space can result in damaged or lost items, leading to costly returns and dissatisfied customers.
E-commerce Business:
It's essential to ensure your eCommerce business is equipped with the tools to ship lightweight products, such as USPS Priority Mail, Small Flat Rate Boxes, and UPS SurePost Drop-Off services. When used correctly, these instruments can help you save time and money to take full advantage of their low shipping rates and fast delivery times.
Shipping lightweight products requires extra thought and care, but you can ensure success by partnering with a reputable 3PL provider. Fulfillment Logistics Solutions (FLS) offers the expertise necessary to deliver your goods safely and on schedule, allowing for worry-free order fulfillment!
Importance Of Finding A 3PL That Specializes In Shipping Lightweight Products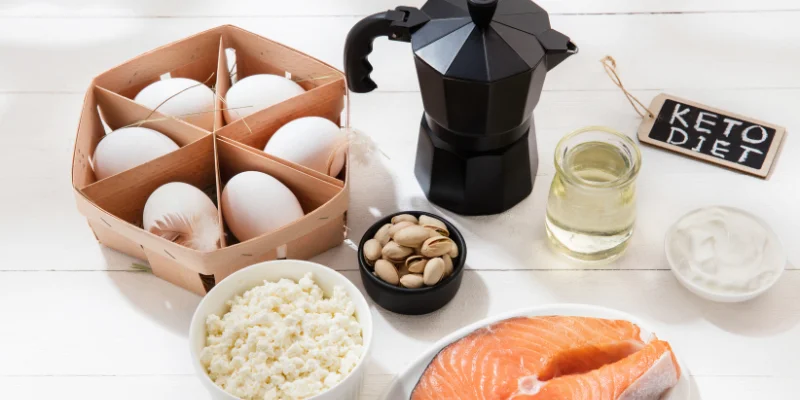 Maintaining robust inventory management and optimizing fulfillment solutions is essential to the success of your eCommerce business. Suppose you are looking for an efficient, reliable way to get lightweight products from A to B with minimal hassle. You may need to partner up with a third-party logistics company specializing in handling light freight.
Reduced Fulfillment Costs
The expense per package for lightweight objects is usually much lower than for heavier items. Therefore, working with a 3PL specializing in delicate items can reduce fulfillment charges. You can keep your overhead low with fewer pick and packing fees and lower transportation costs. Shipping costs have become more accessible, and customers can benefit from discounts.
Custom Packaging Options
Many third-party logistics companies offer tailored packaging options for lightweight items. This means you can determine a package size and design specifically suited for your product. Doing so reduces the risk of damage during shipping and helps ensure your product reaches safely and intact at its destination.
Increased Efficiency
Working with a 3PL specializing in shipping lightweight commodities can also enhance the efficiency of your fulfillment procedure. By streamlining their procedures and utilizing special tools, they can get orders out quickly and accurately, reducing delays and improving customer satisfaction.
Increased Shipping Speed
Speed is often an element for many eCommerce businesses when shipping lightweight items. The right 3PL can help ensure that your products arrive at their terminus as quickly as possible. With more rapid shipping speeds, you can keep up with consumer demand and reduce the risk of delivery uncertainties or cancellations.
Making a suitable 3PL investment can have a considerable impact on your business. Not only will it reduce fulfillment costs, but you'll also get access to custom packaging and lightning-fast shipping – allowing customers to get their items quickly! Ensure you look for an experienced provider with lightweight item expertise ready for whatever customer demand comes their way.
Benefits Of Choosing SHIPHYPE For Lightweight Products Fulfillment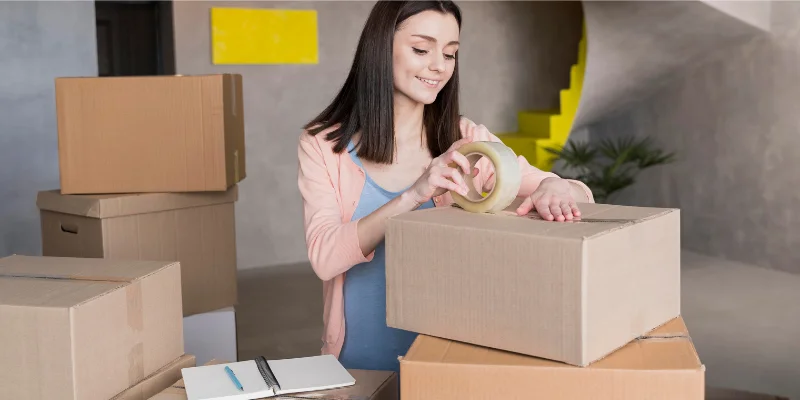 SHIPHYPE is your one-stop logistics powerhouse for product fulfillment. Whatever you're shipping, they make it their mission to provide the quality service and competitive pricing necessary to ensure that customers receive their orders quickly, accurately, and hassle-free. With an experienced team of experts on hand providing tailored solutions can feel confident trusting us with all your delivery needs!
Cost-Effective Pricing:
With SHIPHYPE, businesses can satisfy cost-effective pricing tailored to their demands and budget. The company offers facedown rates and tiered pricing models for different product types, making them appealing to cost-conscious entrepreneurs. So businesses can be sure they are getting the best value for their money.
Reliable Services:
SHIPHYPE has a team of experienced professionals devoted to providing reliable consumer service. They use the latest technology and quality processes to secure timely and accurate fulfillment of orders, eradicating any potential delays or errors because they concentrate on detail so that customers can be sure their consequences are delivered as expected.
Subscription Box Fulfillment:
One of SHIPHYPE's most significant advantages is its subscription box fulfillment. This allows industries to save money on storage costs while ensuring they can fulfill orders quickly and efficiently. The company also offers international shipping so businesses can quickly achieve customers worldwide because of its dedicated global network.
Fulfillment Provider:
SHIPHYPE has a trustworthy fulfillment provider who will handle all the components, from receiving orders to packing and shipping them. This ensures businesses can focus on developing their business without worrying about fulfillment. That's why they have become a go-to solution for industries of all sizes so that you can benefit from the best 3PL for lightweight products.
Choose SHIPHYPE to streamline and optimize your product fulfillment process. SHIPHYPE's multi-channel fulfillment gives customers access to multiple warehouse locations, allowing for an entire process of managing customer orders with minimal overhead costs. Their omnichannel fulfillment solutions enable us to ship orders quickly and accurately, up to 20K per month, regardless of size. They also offer complete pack and ship services.
Request a quote
Fill the form below and our sales team will be in touch.
Don't like forms?
Email Us:
[email protected]