Looking to Outsource Order Fulfillment to a 3PL?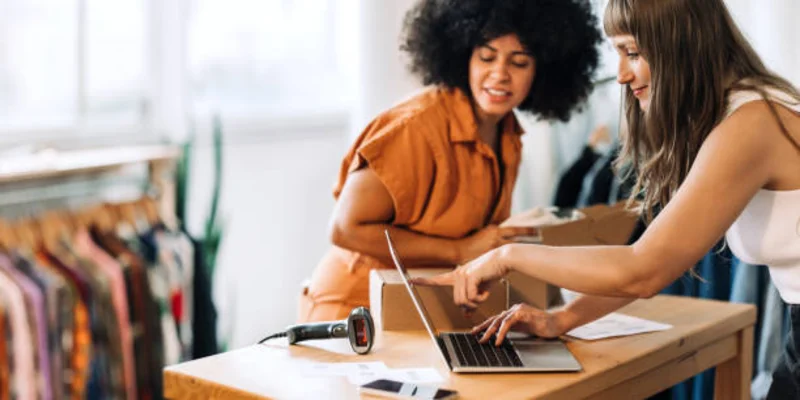 Advantages of Using a 3PL That Specializes in Retail Fulfillment Vancouver
A Third-Party Logistics (3PL) provider specializing in retail fulfillment can significantly streamline your business operations in Vancouver. They manage tasks ranging from warehousing to pick and pack services, freeing your time to focus on other crucial aspects of your business.
A 3PL provider, particularly one experienced in retail fulfillment, is well-versed in tackling the distinctive challenges of this field and can help enhance customer satisfaction, increase efficiency, and optimize costs. Here are the significant advantages of using a 3PL specializing in retail fulfillment in Vancouver:
Enhanced Efficiency
Outsourcing your retail fulfillment to a specialized 3PL provider can significantly increase efficiency. With their expertise and advanced systems, they can efficiently manage your inventory, orders, and shipping processes. This ensures that the right products are always available at the right time to meet customer demand. With improved efficiency comes faster order processing times, decreased lead times, and improved delivery speeds – all essential factors for customer satisfaction.
Cost Optimization
A specialized 3PL provider can also help optimize costs associated with retail fulfillment in Vancouver. By leveraging economies of scale, they can access discounted rates for warehousing, shipping, and other services from their network of partners. These savings can be passed on to your business, allowing you to operate more efficiently and cost-effectively. Additionally, outsourcing retail fulfillment prevents you from investing in expensive warehousing space and equipment.
Retailer Compliance & EDI Integration
Compliance with retailer requirements and EDI integration is crucial for successful retail fulfillment. A specialized 3PL provider can ensure that all your orders meet the specific guidelines of each retailer, avoiding costly errors and penalties. Furthermore, they have advanced systems to integrate with leading retailers' EDI systems, streamlining order processing and providing real-time visibility into inventory levels.
Real-Time Analytics
With a specialized 3PL provider handling your retail fulfillment, you can access real-time analytics and reporting. This data provides valuable insights into your supply chain, helping you make informed decisions and identify areas for improvement. By continuously monitoring and analyzing key performance indicators (KPIs), you can proactively address any issues that may arise, further enhancing efficiency and optimizing costs.
Services Offered By 3PL Companies in Vancouver
Vancouver is home to various third-party logistics (3PL) companies. These firms provide crucial services to businesses, effectively managing their logistics operations and ensuring smooth retail fulfillment. By leveraging the expertise and advanced technologies of fulfillment companies, businesses can streamline their supply chain operations, minimize costs, and focus on their core competencies. This has made 3PL fulfillment centers a vital part of modern business strategies.
Here is an overview of the unique services offered by these 3PL companies in Vancouver:
Order Fulfillment:
Order fulfillment is receiving, processing, and delivering customer orders. 3PL companies in Vancouver have advanced systems and technologies to manage this process efficiently. This can include inventory management, order tracking, picking and packing products, and shipping them to customers. By outsourcing this task to an eCommerce fulfillment company, businesses can save time and resources while ensuring timely delivery of orders.
International Logistics:
With the rise of global markets, businesses often need to navigate complex international logistics. 3PL companies in western Canada Vancouver have extensive knowledge and experience managing cross-border shipments, including dealing with customs regulations and documentation. This allows businesses to expand their reach and offer their products to customers worldwide without worrying about logistics challenges.
Value-added Services:
Aside from traditional logistics services, 3PL companies in Vancouver, BC, also offer value-added services such as packaging, labeling, kitting, and assembly. These additional services can help businesses enhance their products and streamline their supply chain processes.
Supply Chain Consulting:
Many 3PL companies in Vancouver also provide supply chain consulting services where they analyze a business's supply chain and identify areas for improvement. This can include optimizing inventory levels, suggesting cost-saving measures, or implementing new technology to streamline processes. With their expertise in logistics and supply chain management, 3PL companies can help businesses optimize their operations and increase efficiency.
Things To Consider When Looking for a Retail Fulfillment Vancouver Provider
When finding the right retail fulfillment provider in Vancouver, there are several critical factors to consider. Your choice of fulfillment partner can significantly impact your business's efficiency, customer satisfaction, and, ultimately, its success.
At SHIPHYPE, we understand the importance of seamless process and offer fulfillment services. To help you make an informed decision, we've compiled a comprehensive list of key considerations when seeking a retail fulfillment provider in Vancouver.
Location and Accessibility:
When considering a retail fulfillment center provider in Vancouver, it's crucial to consider their physical location. Proximity to major transportation hubs, such as airports, ports, and rail terminals, can significantly impact the speed and efficiency of shipping. Additionally, easy accessibility to major highways ensures smoother distribution of goods within the region. A provider with wide regional coverage and delivery reach ensures that your products can reach customers promptly.
Warehousing Capabilities:
The warehouse operations capabilities of a fulfillment provider play a vital role in managing your inventory. It's important to assess the storage capacity and scalability of their facilities to ensure they can accommodate your current and future inventory needs. If your products require special conditions, such as temperature control, look for providers offering climate-controlled options. Moreover, robust security measures and advanced inventory management systems help safeguard your goods and ensure accurate tracking.
Technology and Integration:
Seamless integration with your e-commerce platform is essential for efficient order processing and shipping solutions. The chosen provider should be compatible with your existing systems to facilitate smooth operations. Automation in order processing, including tasks like order picking, packing, and shipping, helps streamline the fulfillment process. Real-time tracking and reporting capabilities provide you with up-to-date information on the status of your orders, enhancing transparency and customer satisfaction.
Order Fulfillment Speed and Accuracy:
The speed and accuracy at which orders are processed can greatly influence customer satisfaction. Evaluate the provider's turnaround time for order processing to ensure it aligns with your business's requirements. Additionally, consider their efficiency in tasks like picking items from the inventory, packing them securely, and shipping them out promptly. A low error rate in order fulfillment is crucial to avoid customer dissatisfaction and costly returns.
Does Your Business Need a Retail Fulfillment Vancouver Provider?
If you sell things online or in shops and it's getting tricky to pack and send them out, then you need a retail fulfillment provider in Vancouver or whether in British Columbia. They're like super helpful friends who handle all the packing and sending for you.
They keep your stuff safe, pack it up when someone buys it, and make sure it gets to your customers right on time. This means you can concentrate on making awesome products and growing your business while they handle all the little details. It's a big help that saves you time, money, and a lot of stress.
Differences Between Retail Fulfillment And Wholesale Fulfillment?
The main difference between retail fulfillment and wholesale fulfillment is who they're serving. Retail fulfillment is all about sending individual orders to customers who buy just a few items at a time. It's like when you order a single pair of shoes online, and they send it directly to you.
Wholesale fulfillment, on the other hand, deals with much larger quantities. It's when a store or a business orders a bunch of shoes at once to sell in their shop. So, in short, retail fulfillment takes care of small orders for individual customers, while wholesale fulfillment handles big orders for businesses.
Why SHIPHYPE Is Your Best Choice?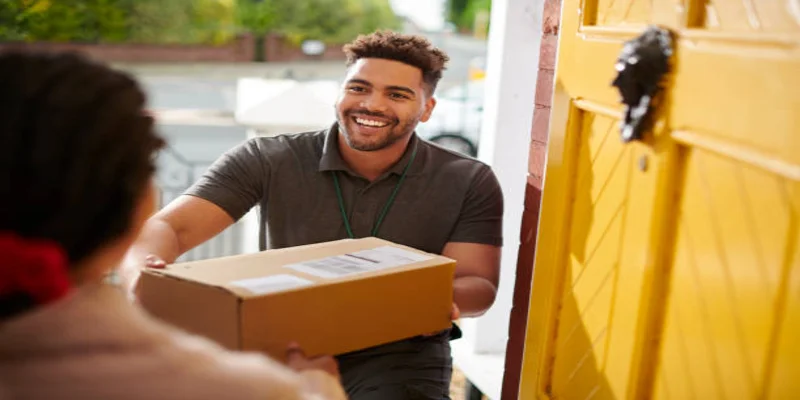 When finding the ideal partner for your fulfillment needs, SHIPHYPE is the best choice. Our commitment to excellence, combined with a range of comprehensive services, sets us apart in the industry. Here's why SHIPHYPE should be your top pick for seamless and reliable fulfillment solutions.
Flexibility to Accommodate Your Business:
We know that businesses have unique needs, and those needs can change. That's why we offer flexible services that can adapt to seasonal demands or special requirements. Whether you're experiencing a surge in orders or have specific packaging requests, we're here to accommodate your business in every way possible.
Security and Safety of Your Inventory:
The safety of your inventory is of paramount importance to us. That's why we employ state-of-the-art security measures to safeguard your products. Additionally, we provide comprehensive insurance coverage to offer an extra layer of protection. You can trust that your inventory is in good hands with SHIPHYPE.
Exceptional Customer Service and Communication:
At SHIPHYPE, providing top-notch customer service is one of our highest priorities. Our dedicated support team is always ready to address your queries and concerns. We believe in keeping you informed every step of the way, which is why we provide real-time updates on the status of your orders. You can trust us to be there when you need us.
High Standards of Quality Assurance:
Quality is at the forefront of everything we do at SHIPHYPE. We adhere to industry best practices to ensure that your products are handled with care and precision. Our rigorous quality checks guarantee that only the best products leave our facilities, providing you and your customers peace of mind.
Request a quote
Fill the form below and our sales team will be in touch.
Don't like forms?
Email Us:
[email protected]