Looking to Outsource Order Fulfillment to a 3PL?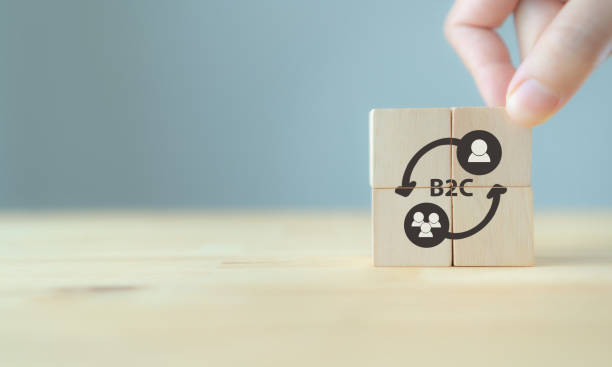 Things To Consider When Shipping B2C Products
Business to Consumer (B2C) orders are intended for the end customer and usually have a lower average order value than Business to Business transactions. Order fulfillment for B2C is typically more straightforward since there aren't as many regulations or specific requirements to be followed when delivering single purchases. However, the fulfillment services that SHIPHYPE offers consider all of the elements that influence a successful B2C delivery.
As the third-party logistics company of choice for many businesses, our experienced team provides complete B2C order fulfillment, including customer service and sales assistance, and product delivery. We understand the importance of providing customers with a seamless experience and strive to meet that expectation every time. But before shipping, you are required to know a few factors:
Inventory Management
It is important to have visibility over inventory levels at all times, especially when dealing with one-off purchases and seasonal or promotional activities. Our electronic data interchange (EDI) systems and barcode scanning solutions enable us to manage inventory in real-time across multiple sales channels.
Taxes And Duties
B2C one-off purchases can involve additional taxes, duties, and customs fees. To avoid any disruption of the delivery process, our fulfillment provider will take care of all these costs ahead of time and guarantee that no unforeseen delays arise.
Order Size And Volume
As B2C orders often involve raw materials, managing order size and volume is important to stay within budget. SHIPHYPE's fulfillment centers can sort orders quickly and accurately so that goods can arrive on time without errors.
Rules And Regulations
Every country or region has rules and regulations to be considered when shipping products. Our global team can advise which areas may require additional packaging or labeling requirements before sending the items out.
If you are unsure how to start with B2C order fulfillment, SHIPHYPE's team of experts can provide professional assistance and help you choose the most suitable solutions for your business.
Does Your B2C Business Need Third-Party Logistics?
If a small business sells products to consumers, you may consider hiring a third-party logistics (3PL) provider. 3PL services can help streamline your supply chain and provide an efficient way to get your products out the door. But with so many different options on the market, how do you know if a 3PL is the right choice for your business?
Consider Your Needs
First, consider your short- and long-term needs. Are you looking to expand your market reach quickly or gradually? Do you have high-volume orders to fulfill, or are sales more spread over time? Knowing what kind of workload you have can help you choose the best 3PL for your specific needs.
Analyze Your Costs
3PL services are generally more expensive than handling everything in-house, so you want to consider all the associated costs before deciding. Some 3PL providers will offer discounts for bulk orders or longer-term contracts, which is also something to consider. Also, consider the cost of time and labor associated with managing a 3PL.
Research Your Options
The next step is to do your research. Before deciding, look at different providers and compare their services, rates, and customer reviews. You want to ensure you get the best service for your money, so don't be afraid to ask questions.
Test Run
Once you've narrowed down your list of potential 3PL providers, doing a test run with one or two of them is a good idea. This will let you see how they handle orders and customer service and give you a sense of how well they'll be able to meet your needs.
Differences Between B2B And B2C 3PL?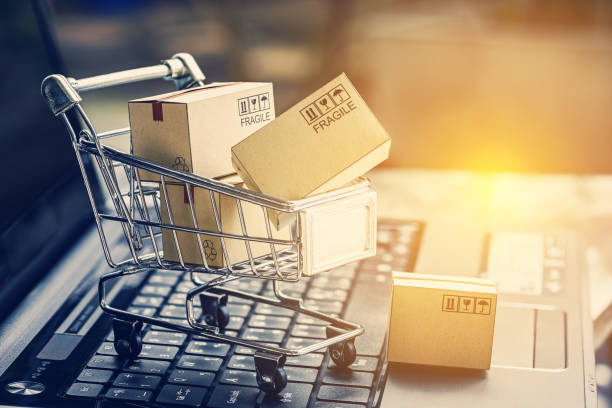 Remembering some key differences between B2B and B2C 3PL is important. Whereas a B2B 3PL is typically focused on large orders and multiple clients, a B2C 3PL is better suited for businesses with smaller orders and fewer customers. You should also consider how quickly your orders need to be filled and shipped, as some 3PL providers specialize in faster turnaround times while others may not.
Making the right choice regarding a 3PL provider can make or break your business's success. SHIPHYPE is an ultimate 3PL provider which provides personalized, top-notch services to B2B and B2C businesses. Our team of experts will work with you to find the best solutions for your business's needs, and we guarantee that your products will be delivered quickly and safely. Contact us today to learn more about how SHIPHYPE can help make your 3PL experience
Choosing SHIPHYPE For Your B2C Will Make Your Life Easier
Whether starting a new business or expanding an existing one, SHIPHYPE's comprehensive B2C fulfillment solutions can make your life easier. We guarantee that our services will exceed your expectations and satisfy your customers. From ordering to shipping, we have everything covered so you can focus on growing your business.
With our streamlined processes and reliable shipping services, you can rest assured that your B2C orders will be managed efficiently and delivered as scheduled. Our over-the-counter services include:
Responsive Customer Services
We don't believe in a one-size-fits-all approach and understand that each customer has unique requirements. That is why our team of experienced professionals provides timely, responsive, and excellent customer service to answer all your queries and ensure smooth order processing.
Real-Time Tracking
Our tracking system allows you to keep an eye on the progress of your orders at any time. With real-time tracking, you can rest assured that your products will arrive on time and in perfect condition.
Seamless Integration
Our fulfillment solutions are compatible with any eCommerce platform or shopping cart solution. This ensures seamless integration of our services into your existing systems and smooth order processing for maximum efficiency.
Multiple Warehouses
You can guarantee that your B2C orders will be fulfilled quickly and efficiently with fulfillment centers nationwide. We have multiple warehouses, so your customers always receive their products on time.
At SHIPHYPE, we understand the importance of providing the best B2C services to our customers. We offer special discounts and flexible pricing plans for seasonal or promotional activities orders. That way, you can manage your orders within budget and get the best quality services. So what are you waiting for? Get in touch today to experience world-class B2C fulfillment solutions from SHIPHYPE.
Request a quote
Fill the form below and our sales team will be in touch.
Don't like forms?
Email Us:
[email protected]