Looking to Outsource Order Fulfillment to a 3PL?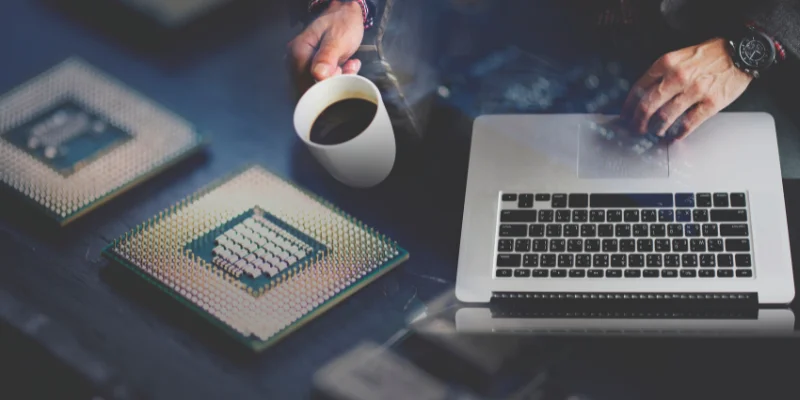 How To Fulfill Demandware Orders?
Fulfilling Demandware orders is a challenge for many businesses, especially in a consumer-driven world where customers require fast and accurate order fulfillment. Salesforce Commerce Cloud provides enterprise cloud commerce solutions to make it more leisurely for companies to manage fulfillment through their eCommerce platform. Businesses using this platform have the ability to integrate with 3PL for Demandware to help streamline their order fulfillment process.
The Salesforce Commerce Cloud integration allows eCommerce entrepreneurs to connect with partners across multiple sales channels, giving them access to valuable data in real time and making it easier to manage orders from anywhere. This API connection is facilitated by an API that helps create a seamless flow of information between the eCommerce platform and the 3PL for Demandware.
How 3PLs Help Fulfill Demandware Orders?
3PLs are that help businesses meet growing customer demands. They specialize in managing the order fulfillment and shipping process, making it easier for Demandware to meet customer expectations.
Leverage 3PLs for Demandware Orders:
Third-party logistics companies (3PLs) are valuable assets when fulfilling orders. They specialize in the storage, pick and pack, and delivery of goods from warehouses, often taking them out of the hands of retailers. This can help retailers save on shipping costs and provide faster delivery.
Streamline Distribution Processes:
With a 3PL, retailers can streamline distribution processes by outsourcing their order fulfillment needs to an experienced company that handles Demandware orders efficiently. By leveraging a 3PL's expertise, retailers can decrease labor costs and increase efficiency.
Expertise In Handle Large Volumes:
3PLs have the staff, facilities, and expertise needed to handle large volumes of Demandware orders quickly and accurately. They can save retailers time, money, and energy by taking on some of their most challenging fulfillment tasks. So that retailers can focus on their core operations.
How Do 3PLs Connect With Demandware?
Demandware customers can use 3PLs to continuously innovate their businesses and provide customers with a shopping experience across multiple stores. By connecting third-party logistics (3PL) providers to the Demandware commerce platform, customer experience can manage their entire business from a single platform in the cloud without worrying about on-premises integration.
For the business seeking to reduce costs, increase agility and get up and running with their Demandware store quickly, 3PLs provide an excellent solution for ensuring products can be received, stored, picked, and shipped in the same fiscal year. With this integration, customers can minimize warehousing operations while taking advantage of the scalability of the Demandware platform.
Benefits Of Outsourcing Demandware Fulfillment Needs
Outsourcing your Demandware fulfillment needs is a great way to optimize efficiency, reduce costs, and streamline operations. 3PL companies can provide the specialized expertise and resources for seamless order fulfillment.
Streamline Processes:
Outsourcing your Demandware fulfillment needs to a 3PL can help streamline processes and give you immediate cost savings. With the right 3PL, you'll have access to systems that enable faster order processing, shipping, tracking, and more.
Proven Experience:
Working with an experienced 3PL provider can give you the peace of mind that your orders are in good hands. With their expertise, they'll be able to handle any volume and ensure successful delivery so that you can focus on your core business.
Increased Flexibility:
If you're running a business requiring high flexibility, outsourcing your Demandware needs is a great solution. You'll have access to support and resources that can be scaled up or down, turning on your needs. So you can quickly adjust your operations and stay ahead of the competition.
Things To Consider When Looking For A 3PL For Demandware Orders
When considering a third-party logistics provider (3PL) for your Demandware orders, it's essential to make sure you find the right fit. There are some things to consider when making your decision.
Third-Party Logistics Knowledge:
It is essential to consider the 3PL company's expertise in Demandware operations. They should have a good insight into the platform, its requirements, and its capabilities. This will ensure that your orders are handled efficiently and accurately. So ensuring that the 3PL has extensive experience managing Demandware orders is critical. insight
Order Fulfillment Services:
You need to ensure that the 3PL company provides the necessary order fulfillment services to meet your needs. Look for a provider that offers comprehensive solutions such as pick and pack, kitting, labeling, and shipping services.
Quality Assurance:
You should also consider the quality of products and services offered by the 3PL company. Find out if they provide quality assurance measures such as inventory management, returns and refund processes, and customer service so your customers receive the best experience possible.
Top 5 Options For Demandware Order Fulfillment
With the rise of e-commerce, order fulfillment has become a critical aspect of business operations. Companies must choose the right fulfillment option to ensure the timely and precise delivery of products to customers.
SHIPHYPE
In-house Fulfillment
Outsourced Fulfillment
Hybrid Fulfillment
Multi-Warehouse Fulfillment
Each option has pros and cons, and companies must evaluate their needs carefully to make an informed decision. Business can streamline their operations, reduce costs, and improve customer satisfaction by choosing the right fulfillment option.
Benefits Of Choosing SHIPHYPE For Demandware Fulfillment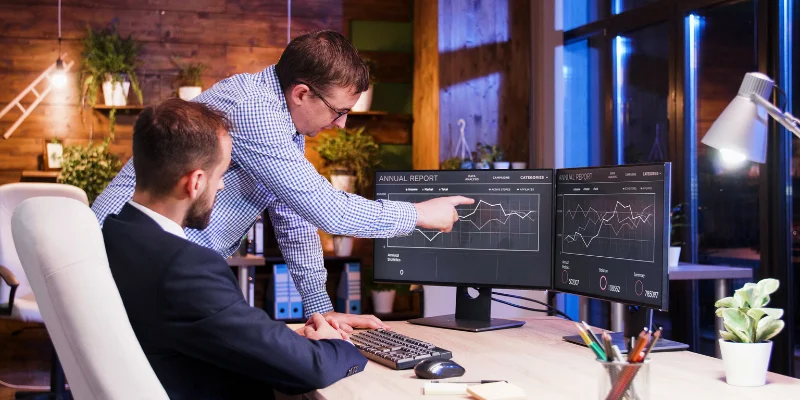 SHIPHYPE is the premier 3PL for Demandware fulfillment. Their reliable and accurate service helps retailers streamline their order management process, reduce costs, and increase customer satisfaction. With SHIPHYPE, you get a dedicated team of experts to ensure your customers' orders are met quickly and accurately.
Improved Shipping Capabilities:
SHIPHYPE's 3PL For Demandware solution gives you access to an extensive network of shipping partners, allowing for greater flexibility and faster delivery times. Their specialized logistics management software will enable you to manage orders easily, track shipments, create custom reports, and more.
Optimized Warehousing & Distribution:
They offer end-to-end fulfillment services, from receiving the product in our warehouse to shipping it directly to your customers. Their highly experienced logistics professionals utilize advanced technologies to ensure that orders are shipped quickly and accurately.
Cost Savings:
With SHIPHYPE's 3PL For Demandware solution, you can save money by eliminating the costs associated with traditional fulfillment services. Their competitive rates make it easier for businesses to expand their reach and offer more products to customers at lower prices.
Request a quote
Fill the form below and our sales team will be in touch.
Don't like forms?
Email Us:
[email protected]