Looking to Outsource Order Fulfillment to a 3PL?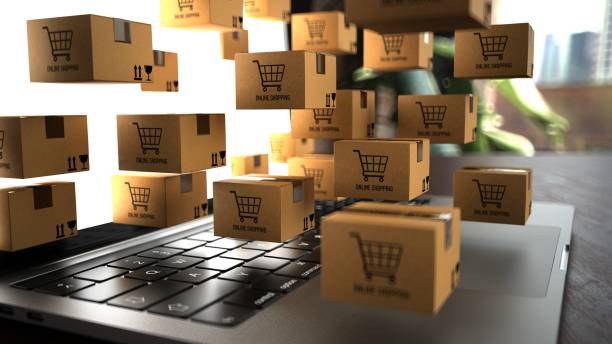 Things To Consider When Shipping Ecommerce Orders
Ecommerce business has unique shipping needs compared to traditional brick-and-mortar stores. To meet customer expectations, ecommerce companies must turn to 3PLs (third-party logistics providers) for efficient inventory management and order fulfillment services. For efficient supply chain management and successful ecommerce fulfillment, your company needs a 3PL specializing in ecommerce logistics.
SHIPHYPE is the remarkable 3PL for e-commerce businesses that want to ship their products quickly and cost-effectively. Our cutting-edge technology and expert team of professionals provides shipping solutions that help your business stay competitive from one order to multiple fulfillment centers across the globe. Several aspects must be investigated when selecting a 3PL for your e-commerce business.
Legal Requirements
Your e-commerce logistics needs a 3PL understanding of your chosen market's legal requirements and regulations. The 3PL you choose should offer a comprehensive understanding of the supply chain process, shipping costs, customs duties, taxes, and other compliance-related considerations in each geographical region. SHIPHYPE's expert team is well-versed in all aspects of international trade laws to ensure that your orders are delivered promptly and compliant.
Efficiency
Your 3PL should be able to facilitate order fulfillment across multiple fulfillment centers while optimizing both cost and time. SHIPHYPE's advanced technology platform helps you streamline your inventory management and order processing so that you can focus on growing your business. Our services also provide cost-effective shipping solutions and fulfillment options for domestic and international orders.
Taxes And Duties
Your ecommerce fulfillment center should be able to provide accurate information on the taxes and duties of each country. SHIPHYPE understands the taxation policies of different countries, giving you a clear picture of the applicable fees for each order. We'll also help you select the right shipment method to reduce the associated taxes and duties during shipping.
Customs Clearance
When shipping to different countries, your 3PL should be able to handle the customs clearance process on your behalf. At SHIPHYPE, we are well-versed in global procedures and regulations, helping you clear your orders quickly and smoothly. We will provide you with all the documents and information the destination country requires to ensure hassle-free customs clearance.
Customer Service
Your 3PL should be able to provide customer service support during each stage of the fulfillment process. From order tracking and shipment updates to resolving any problems that may arise, SHIPHYPE's team is available 24/7 to help you with all your e-commerce logistics needs.
Does Your E-commerce Business Need Third-Party Logistics?
To keep up with customer expectations, ecommerce businesses need an efficient and reliable supply chain system. Whether you're just starting or have been in the game for a while, third-party logistics providers can help you manage inventory and streamline order fulfillment across multiple fulfillment centers.
Third-party logistics are the ideal solution for businesses that must manage logistics operations without hiring and maintaining a large in-house staff. Some of the benefits of working with a fulfillment company are:
Enrich Your Business
Third-party logistics helps you optimize your processes and maximize efficiency in the long term. By outsourcing their supply chain operations to a third-party logistics provider, businesses can access advanced technology, expert advice, and world-class customer service to help them reach their goals.
Enhance The Shipping Experience
You can provide your customers with up-to-date tracking information and shipment updates with a third-party logistics provider. SHIPHYPE provides a custom branded tracking page and automated email notifications, so customers understand the delivery process better.
Global Supply Chain Network
Third-party logistics providers offer businesses the ability to manage their global supply chain. SHIPHYPE's expansive network of fulfillment centers and international shipping partners enables businesses to reach customers worldwide without worrying about navigating different geographical regulations and customs processes.
If you're looking for reliable warehousing and fulfillment services, SHIPHYPE is here to help.
Differences Between E-commerce and Marketplace 3PL?
Regarding e-commerce, there are two main third-party logistics providers: marketplace 3PLs and ecommerce 3PLs.
Marketplace 3PLs specialize in helping businesses manage their products in marketplaces such as Amazon or eBay. These companies provide services related to listing optimization and management, product registration, inventory tracking, and order processing. Marketplace 3PLs usually work with sellers on a subscription basis, helping them to increase their sales and efficiency.
Ecommerce 3PLs focus on providing services related to order fulfillment, inventory management, and warehousing for ecommerce businesses outside of marketplaces. This includes managing customer orders, shipping products, and handling returns. SHIPHYPE offers the trusted order fulfillment process with all the services you need, from purchase order processing to shipment tracking and customer service support.
Services Offered by Ecommerce 3PL Providers?
Ecommerce 3PL providers offer many services to help businesses streamline their fulfillment process. These include:
Order Processing & Tracking
Every e-commerce store needs to have a reliable and efficient order processing system in place. SHIPHYPE provides real-time tracking of orders from purchase to delivery, so you can always stay up-to-date on your customers' orders.
Inventory Management
A trusted Fulfillment service provides businesses with a full suite of inventory management tools, including stock updates, order tracking, product labeling, and barcoding. This helps businesses easily keep track of their products and inventory levels.
Shipping & Fulfilment
Third-party logistics providers provide businesses with the tools to deliver orders on time and accurately. SHIPHYPE offers advanced shipping technology that enables you to automatically generate shipping labels, track orders, and manage returns.
Why Choose SHIPHYPE As Your Fulfillment Partner?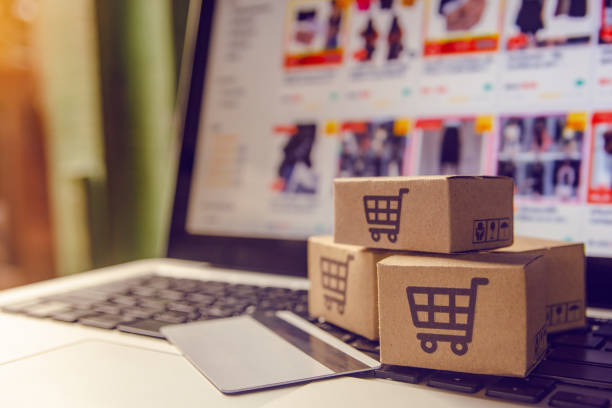 Ecommerce platform owners, entrepreneurs, and businesses need a reliable fulfillment partner to manage orders and deliveries. SHIPHYPE is the perfect choice for efficient 3PL services. Our service helps lower costs by optimizing inventory levels and streamlining operations while ensuring on-time delivery and customer satisfaction.
With SHIPHYPE's 3PL services, you can rest easy knowing your inventory is secure and managed accurately. We are experienced in identifying process gaps and finding solutions to automate operations to handle orders efficiently. Our top services include:
Inventory Management
We use modern tracking and inventory management systems to ensure the accuracy of your inventory levels. This helps you anticipate customer demand and react quickly to changes in market conditions.
Top Notch Logistics
We have established a strong network with reliable suppliers, carriers, and logistics partners to achieve maximum convenience and cost-efficiency in shipping.
Order Fulfillment
Our advanced order fulfillment processes are quick and accurate, reducing time-to-delivery. We also provide reverse logistics services for hassle-free returns and exchanges.
Customer Care
We value customer experience and satisfaction and strive to provide personalized services with every order. Our team is always available to answer questions, address concerns, and provide quick solutions for any problems.
At SHIPHYPE, we understand the importance of providing efficient 3PL services for your customers. With our comprehensive suite of services, you can rest assured that your e-commerce operations are in good hands. Get in touch with us today to learn more about how we can help you achieve success.
Request a quote
Fill the form below and our sales team will be in touch.
Don't like forms?
Email Us:
[email protected]