Looking to Outsource Order Fulfillment to a 3PL?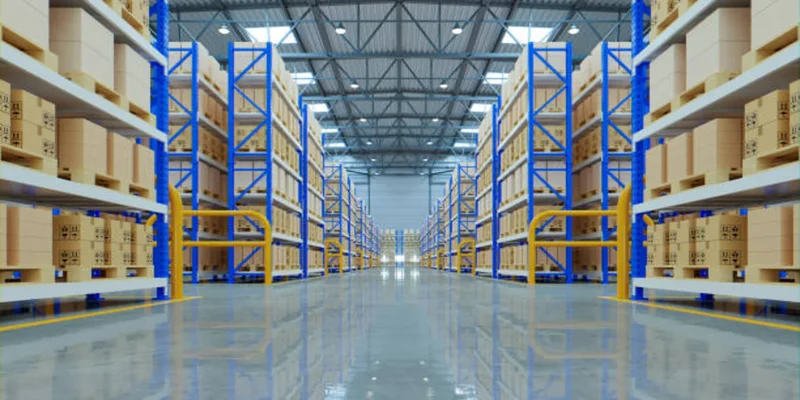 Do 3PLs Work With Brands That Require Long-Term Storage?
Long-term storage facilities are a heaven-sent solution for brands that need to store inventory over extended periods. With 3PLs, you get comprehensive warehouse space facilities and warehouse management systems that handle your inventory carefully while helping you track your inventory levels.
The best part about working with a 3PL for long-term storage solution is that you don't have to manage your inventory manually. 3PLs have efficient warehouse management systems that track and monitor your inventory, ensuring it is stored securely on the right shelves for easy retrieval when needed. The slow-moving inventory is stored in a secured location and tracked meticulously, so you never have to worry about stock-outs or last-minute surprises. What's more, working with a 3PL provides numerous advantages, including:
Efficient Warehouse Management System
A Warehouse Management System (WMS) ensures that all your products are accurately tracked, monitored, and managed daily. This system keeps you informed about your stock levels in real-time, so there's no surprise when it comes to inventory projections.
Accurate Inventory Tracking
Accurate tracking of inventory is key for long-term storage and efficiency. With a WMS, you can rest assured that your products are tracked accurately and managed efficiently.
Cost Savings
The monthly inventory storage fee for a 3PL is typically lower than the cost of operating an in-house warehouse. Additionally, by outsourcing warehousing and shipping needs to professionals, you can save on labour storage fees for hiring extra staff members to manage the warehouse.
Secure Warehouse Storage Unit
Every small or large business needs a secure warehouse to store inventory. A 3PL warehouse has a secure storage unit and can easily segregate inventory into different sections. This allows you to track what goods are stored in each area and ensure that the right goods are delivered to the right customer.
How To Find A 3PL That Works With Long-Term Storage?
If any business needs storage for an extended period, finding a 3PL (Third-Party Logistics) that can offer long-term storage solutions is important. These companies' features and services make them ideal for extended-period storage needs. These include integrated IT systems, climate-controlled facilities, automated tracking systems, customized reporting options, and more.
With all these great features, businesses can ensure their goods are safe and secure. Certain things should be considered when searching for a 3PL that provides longer-term storage options.
Ask About Their Storage Facilities
When considering a 3PL, ask about their inventory-protected storage facilities, including the size and type of storage available and any environmental controls necessary for your products.
Inquire About Their Experience With Long-Term Storage
It's important to ask the 3PL about their experience with long-term storage, including how they handle inventory management, ensure the safety and security of your products, and manage expiration dates or other time-sensitive issues.
Check For Certifications
Look for a 3PL with certifications, such as ISO 9001 or FDA registration, demonstrating their commitment to quality and safety.
Review Their Technology
Ensure the 3PL has technology solutions supporting long-term storage, such as temperature and humidity monitoring, inventory tracking, and reporting tools.
SHIPHYPE knows that inventory management and long-term storage are essential for your business's success. We offer world-class, end-to-end 3PL services emphasizing safety, security, and inventory control. Our IT teams continually monitor and update our systems to ensure your goods remain safe and secure during storage.
Things To Consider When Shipping Orders With Long-Term Storage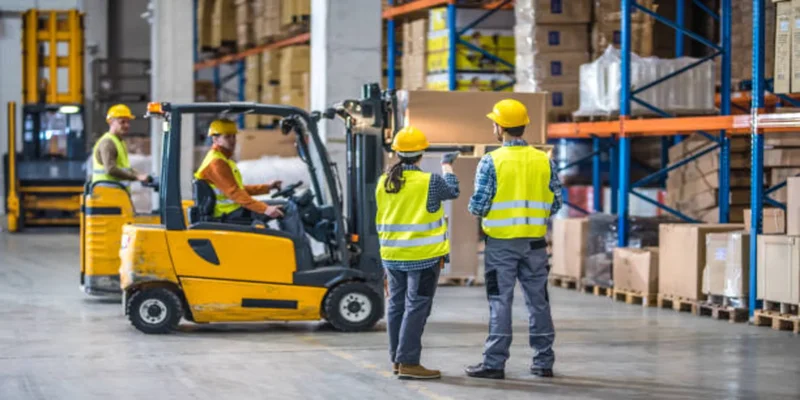 Not every 3PL is well-versed in long-term storage. To ensure that your valuable items are safe and secure, here are a few things to consider when shipping orders for long-term storage:
Product Shelf Life
Some products have a limited shelf life and can expire if stored too long. It's important to consider the shelf life of your products and ensure that they are stored appropriately to avoid spoilage or waste.
Storage Conditions
Depending on the product type, specific storage conditions, such as temperature or humidity control, may be required. It's important to ensure that your storage facilities can provide the requirements to maintain the quality and safety of your products.
Inventory Management
Long-term storage requires effective inventory management to ensure that products are tracked and monitored over extended periods. This includes regular inspections, inventory counts, and stock rotation to avoid spoilage or waste.
Packaging
Products may need to be packaged differently for long-term storage to ensure they remain safe and secure over extended periods. This may include vacuum-sealed, moisture-resistant, or special labels indicating expiration dates or other important information.
SHIPHYPE enables businesses to take control of their inventory and packaging with our advanced inventory management system. With our easy-to-use platform, users can easily monitor stock levels, set product expiration dates, and even track shipments from origin to destination.
Differences Between Long Term Storage And Short Term Storage
Long-term storage is best suited for products with longer shelf life, such as medical supplies and food items. On the other hand, short-term storage is ideal for products with a shorter lifespan or in high demand. Long-term storage helps save time and money by ensuring that stock levels stay consistent, while short-term storage allows businesses to respond to customer demands and seasonal trends quickly.
With our system, users can easily determine which type of storage is best for their products and set up their inventory accordingly. They can also keep track of expiration dates for products in long-term storage and ensure that stock levels are replenished in time to meet customer demand.
Why Choose SHIPHYPE As Your Fulfillment Partner?
We are dedicated to giving you the best in customer service and inventory management. Our team is always available to help with any questions or concerns, and our user-friendly interface makes it easy for you to manage your products and ensure that every product leaves your warehouse on time.
With SHIPHYPE, we provide fast and accurate order fulfillment so you can have peace of mind that every customer's order is processed correctly. Some of our outstanding features include:
Automated Inventory Replenishment
With our automated inventory replenishment system, you no longer have to worry about running out of stock. We'll automatically monitor your inventory levels and reorder products when needed.
Fast Shipping Times
Our fulfillment centers are strategically placed throughout the world so that we can offer fast and reliable shipping times. We aim to deliver your products to your customers as quickly as possible.
Order Tracking
No need to worry about orders getting lost in the mail! We provide detailed order tracking so you and your customers can always know where their packages are.
High Accuracy Fulfillment Rates
We take great pride in our accuracy rate and constantly strive to improve it. Our experienced team is dedicated to ensuring that your orders are fulfilled accurately and quickly.
No matter how big or small your order size is, we can manage it. We can scale up quickly with large orders if needed and provide a fast turnaround time for each. SHIPHYPE is all that you need for your delivery. We will handle all the hassles so you can focus on selling and growing your business. Contact us today to get started.
Request a quote
Fill the form below and our sales team will be in touch.
Don't like forms?
Email Us:
[email protected]