Looking to Outsource Order Fulfillment to a 3PL?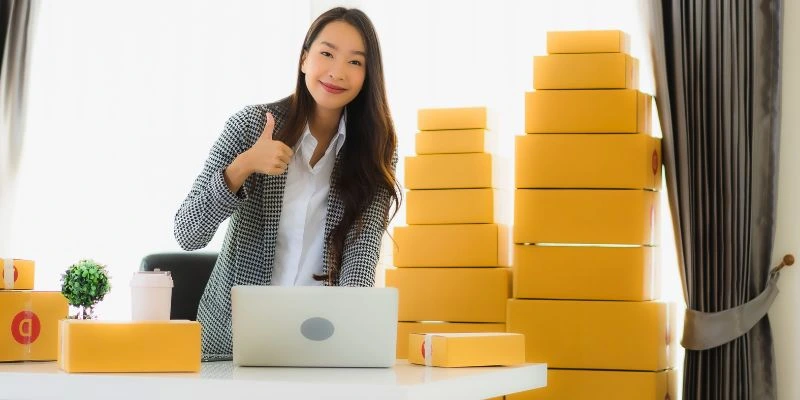 Advantages Of Using A Crowdfunding Fulfillment Canada
Using Crowdfunding Fulfillment Canada is often the best way to ensure your crowdfunding project is handled with care and attention. With a dedicated account manager, you can rest assured that your order fulfillment needs will be taken. The shipping cost associated with crowdfunding order fulfillment is affordable and efficient using a top-notch warehouse management system.
You can also be sure that your crowdfunding campaign will be managed professionally, as Crowdfunding Fulfillment Center Canada helps maintain standards of quality and care. From shipping materials to training staff on best practices, they make sure your orders are accurately fulfilled so that they reach their destination in time and intact.
Benefits Of Working With A Crowdfunding Fulfillment Canada
Crowdfunding Fulfillment Canada is the perfect fulfillment partner for your crowdfunding campaign. Here are some of the key benefits of working with Crowdfunding Fulfillment Canada.
Streamlined Fulfillment Process:
Working with a Crowdfunding campaigns Fulfillment Canada partner means you can streamline the entire process and ensure your crowdfunding campaigns are on track and thriving. So you quickly and efficiently fulfill your crowdfunding backers' orders without breaking a sweat.
Professional Services:
By working with a professional fulfillment partner, you can confirm that you will get only the best services and solutions for order fulfillment. Kickstarter campaigns also benefit from the services and solutions offered by a professional fulfillment partner.
Scalability:
It is essential to have a scalable order fulfillment solution when launching crowdfunding campaigns, as you will need to adjust to the demand of your customers. With Crowdfunding Fulfillment Canada, you can rest assured that your orders will be filled quickly and efficiently.
Services Offered By Crowdfunding Fulfillment Canada
Crowdfunding Fulfillment Canada is a comprehensive fulfillment and logistics service provider for crowdfunding campaigns. Here are some essential services that they offer to ensure smooth and successful crowdfunding campaigns:
Rewards Fulfillment:
Crowdfunding Fulfillment Canada helps you quickly and efficiently fulfill rewards for your crowdfunding campaign. Their advanced technology solutions can help you package, ship, track, and store all tips in one place. So you can focus on planning the next steps for your campaign.
Pre-Order Management:
With years of experience in pre-order management, Crowdfunding Fulfillment Canada offers a complete pre-order fulfillment solution for your launch. They provide a hassle-free process to help you manage and fulfill orders quickly and accurately.
Logistics & Storage:
Their logistics experts provide tailored solutions for each project to ensure your fulfillment needs are met efficiently. They also offer a secure storage solution for crowdfunding rewards so you can have peace of mind. So you can trust that your tips are safe and secure.
Things To Consider When Looking For A Crowdfunding Fulfillment Provider
Finding the right crowdfunding fulfillment provider can be a daunting task. Here is an overview of five key factors to take into account when looking for a crowdfunding fulfillment provider in Canada:
Timeliness:
Be sure to read reviews to determine the level of timeliness and reliability when it comes to the delivery and shipping of your products. This is especially important if you're offering a time-sensitive product or service. So if you're a crowdfunding fulfillment provider needs to deliver your products on time.
Experience:
When it comes to finding the right crowdfunding fulfillment provider, experience is critical. Make sure you choose a provider that has been in business for a while and understands what it abides by to do the job efficiently. Ask about their track record and what kind of products they've handled for past clients.
Scalability:
As your business grows, make sure the provider can accommodate any changes in demand. This includes a larger order fulfillment volume, increased warehousing capacity, and a higher customer service load. So you're prepared for any growth or changes in demand.
Does Your Business Need A Crowdfunding Fulfillment Provider?
If you've recently launched a crowdfunding campaign for your business on platforms like Indiegogo or Kickstarter, congratulations! But now that the funding is in place, you may ask yourself: Do I need a Crowdfunding Fulfillment Provider? The answer is yes. A professional provider can help you manage the fulfillment of your Indiegogo project or other crowdfunding platforms quickly and efficiently.
Crowdfunding Fulfillment Canada provides a wide range of services to take the stress out of crowdfunded projects, from order management and warehousing services to inventory tracking, shipping, and delivery. They also provide product packaging and re-packaging services to save you time and money while ensuring your products arrive safely and on time.
Differences Between Crowdfunding Fulfillment And B2C Fulfillment
Crowdfunding fulfillment is a unique process that requires a specialized service provider to ensure success for the project's backers. The Crowdfunding fulfillment process involves receiving and inspecting all incoming products, preparing for shipping, tracking shipments, and more.
On the other hand, B2C fulfillment is a process that covers everything from the storage of goods in an efficient manner to their delivery to customers. This includes inventory tracking and management, order processing and shipping, customer service, and more. They must also ensure the goods are appropriately packaged and comply with all relevant regulations.
What Type Of Companies Look For Crowdfunding Fulfillment?
Companies of all sizes, from startups to larger organizations, seek crowdfunding fulfillment solutions that protect their brand and provide reliable global shipping.
Small Businesses:
Small businesses are often attracted to crowdfunding platforms to get their products into customers' hands quickly. They may also look for fulfillment solutions that simplify product shipping, tracking, and customer service.
Medium-Sized Companies:
Medium-sized companies are usually interested in crowdfunding fulfillment solutions to help them reach new markets. These companies may need logistics, customer service, and order fulfillment assistance for their customer base.
Large Companies:
Large established companies often look towards crowdfunding platforms to quickly increase their product offerings. A well-crafted crowdfunding campaign can also bring additional capital and attention to a company.
Why choose SHIPHYPE?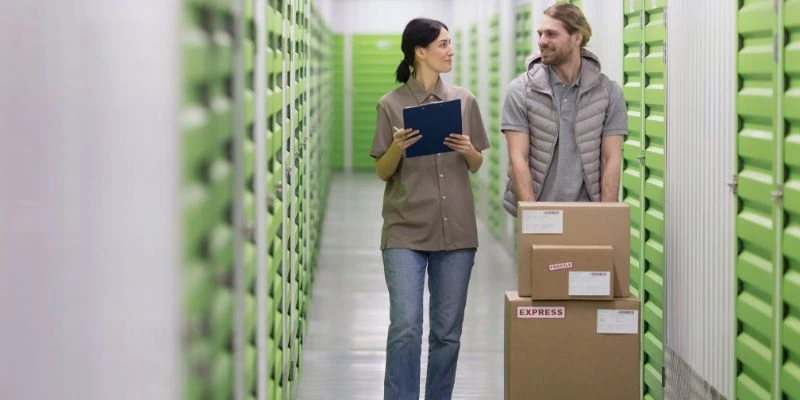 With SHIPHYPE, you get the best crowdfunding fulfillment services in Canada. Their experienced team of experts will help you navigate the complex logistics of crowdfunding campaigns.
Quality Assurance:
They understand how important it is to deliver quality services and guarantee customer satisfaction. That's why they always prioritize quality control to ensure that all products are handled with the utmost care and in perfect condition when they reach their destination.
Reliability & Peace of Mind:
When you choose SHIPHYPE for crowdfunding fulfillment, you will enjoy the security of knowing that your product will be shipped and delivered on time. They provide reliable services with accurate tracking information and regular shipment updates to ensure customers know exactly where their packages are in transit.
Expert Support:
Their team is full of experts dedicated to ensuring the crowdfunding fulfillment process is as hassle-free and efficient as possible. Their team will work with you to develop custom solutions that fit your needs, provide insights into the most cost-effective shipping options, and answer any questions you have along the way.
Request a quote
Fill the form below and our sales team will be in touch.
Don't like forms?
Email Us:
[email protected]