Looking to Outsource Order Fulfillment to a 3PL?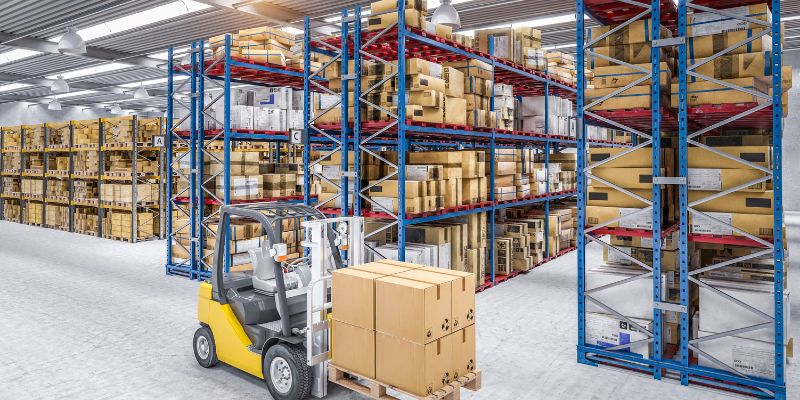 How to Fulfill Wix Orders?
Wix is a renowned website builder with roughly 200 million users worldwide. With Wix, you can design your website without coding or design expertise. It also provides various tools to integrate into your website to enhance your eCommerce store. No, it is not only limited to website building; it also allows startups and eCommerce businesses to grow by providing them with a platform to sell their products and services.
You may want a reliable fulfillment service provider for your orders if you're operating an eCommerce store on Wix. The good news is that numerous options are available, including SHIPHYPE's third-party fulfillment service. A 3PL is the perfect way to relieve some of the stress of fulfilling orders. The following steps are involved in the fulfillment process of Wix orders:
Collect All Your Legal Documents
The first step to getting started with a third-party fulfillment service is to collect the necessary documents. These include your tax identification number, relevant licensing information, and other legal documents. It's important to ensure your paperwork is in order before you start working with a third-party logistics (3PL) provider.
Integrate Your Wix Store with a Fulfillment Provider
Once you've got all of your legal documents in order, it's time for Wix fulfillment integration. This can be done through an API connection allowing data exchange between your eCommerce site and the 3PL's systems. This integration ensures that orders are sent directly to the fulfillment center, where they will be fulfilled.
Manage Your Inventory
The next step is to manage your inventory in the system. This is an important part of the fulfillment process because it ensures that orders are filled correctly and shipped on time. With a 3PL, you can rest assured knowing that your stock levels are always accurate and up-to-date so that customers never have to worry about stockouts.
Among other fulfillment services, SHIPHYPE directly integrates e-commerce businesses on the Wix platform and their customers. This allows customers to manage their orders from the same interface and have them shipped out with reduced shipping costs.
How 3PLs Help Fulfill Wix Orders?
Third-party fulfillment services are the perfect way to streamline and simplify the fulfillment process. They are the bridge between your Wix store and customers. This lets you focus on other eCommerce business aspects, such as marketing, customer service, and product development.
Additionally, with the help of a fulfillment provider such as SHIPHYPE or Amazon multi-channel fulfillment, you can reduce costs associated with shipping and storage. This makes it easier for businesses to focus on their core competencies while having access to a full-service fulfillment solution. To help fulfill Wix orders, 3PL provides the following:
A Complete Fulfillment Solution
A 3PL can provide a full-service fulfillment solution, including order processing, inventory management, warehousing, and shipping. This ensures that your orders are filled quickly and efficiently and delivered on time.
Real-Time Inventory Management
3PLs also offer real-time inventory management that helps ensure orders are filled promptly and accurately. This is especially important for businesses that offer a wide range of products and need to manage their stock levels closely.
Brand Enhancements
Finally, 3PLs can help to enhance your brand by customizing their fulfillment solutions to meet your specific needs. This includes the ability to add branded packaging and insert cards into orders. It also helps to provide customers with a more personal experience when they shop with you.
SHIPHYPE is the leading provider of third-party fulfillment services for eCommerce businesses on the Wix platform. They provide a comprehensive solution that helps to streamline and simplify the fulfillment process, making it easier for businesses to focus on what they do best.
How Do 3PLs Connect With Wix?
You must follow a few simple steps to connect your Wix account with a 3PL service provider, such as SHIPHYPE. First, you'll need to set up an account with the 3PL of your choice. This will involve providing them with basic information about your business and any relevant documents required for compliance.
Once done, you can connect your Wix store to the 3PL's system through an API connection. This will allow for a smooth data flow between your Wix store and the 3PL's systems to quickly process and ship orders.
Things To Consider When Looking For A 3PL for Wix Orders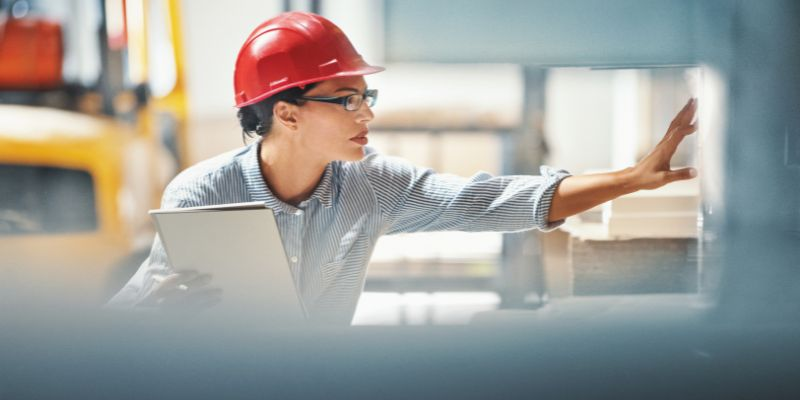 When it comes to choosing a 3PL for your Wix orders, there are a few important factors you should consider.
A Reliable And Reputed Service Provider
Ensuring that the 3PL you choose is reliable and reputable is important. This helps to ensure that orders are filled accurately and shipped on time. It also helps to give customers peace of mind knowing that their orders will arrive as expected.
Costs And Fees
You should also consider the costs and fees of using a 3PL for your Wix orders. This includes set-up fees, storage costs, shipping costs, and any other associated costs that may come with using the service.
Multiple Fulfillment Centers
Finally, you should consider whether or not the 3PL offers multiple fulfillment centers. This is important as it will help ensure that orders can be filled quickly and shipped out on time. It also helps to reduce shipping costs by allowing you to send orders from the nearest fulfillment center instead of having them shipped from one location.
By considering the above factors, you can ensure that you choose the best 3PL for your Wix orders and get the most out of your fulfillment services. SHIPHYPE is an excellent choice as they offer all these features and more to ensure you can fill orders quickly and accurately.
Top 5 Options for Wix Order Fulfillment
The top 5 options for Wix order fulfillment are as follows:
SHIPHYPE
Fulfillment By Amazon (FBA)
ShipBob
ShipStation
Floship
Each of these order fulfillment services provides different features and benefits that can be tailored to your needs, making it easier for you to get the most out of your Wix orders.
Why Choose SHIPHYPE As Your Fulfillment Partner?
Every online store has unique needs for order fulfillment, and SHIPHYPE is a great choice for those looking to outsource their Wix orders. SHIPHYPE offers a comprehensive solution that includes features such as:
Temperature Operated Warehousing
Some products require special care and handling, so we offer temperature-operated warehouses. This helps ensure your products remain safe and secure during storage and transit.
Scalability
We also provide scalability options to help you meet growing demand. Our fulfillment centers are equipped with the latest technology and automated systems to help speed up order fulfillment.
Advanced Tracking
SHIPHYPE also provides advanced tracking tools to help you keep track of orders, so you can keep customers updated with the latest information.
Quick On-Time Delivery
We offer a fast and reliable delivery service, with most orders shipped out within 1-2 days of being placed. This helps to ensure that customers receive their orders quickly, giving them peace of mind knowing that their products will arrive on time.
These features make SHIPHYPE an ideal choice for those looking for a reliable 3PL for their Wix orders. With our comprehensive solution, you can enjoy all the benefits of outsourcing your fulfillment services without the hassle. Contact us today to learn more about our Wix order fulfillment services.
Request a quote
Fill the form below and our sales team will be in touch.
Don't like forms?
Email Us:
[email protected]