Looking to Outsource Order Fulfillment to a 3PL?
Advantages Of Using A USA Warehouse
One of the key advantages of using a fulfillment company USA Warehouse for your fulfillment services is that you can get more qualified answers to your questions about what needs to be done. This is because it's easier to communicate with someone in the same country who understands the local regulations and knows just what needs to be done.
Further, USA Warehouses typically offer bulk discounts and other special offers that can help make your inventory costs more affordable. Finally, having a local partner can help you save time by ensuring quicker fulfillment turnaround times. With a USA Warehouse, you can trust that your demands will be processed and dispatched quickly.
Benefits Of Working With A USA Warehouse
Regarding inventory management, working with a USA Warehouse can be a great choice for businesses. Here are some of the benefits that come from partnering with a USA Warehouse:
Quick Shipping:
Working with a USA warehouse means quicker access to your needed products and goods. This means that orders can be delivered faster and more efficiently, giving your customers a better experience. The home remodeling project that you have been putting off can now be completed sooner.
Enhanced Visibility:
When working with a USA warehouse, you will gain enhanced visibility into the inventory levels throughout the entire supply chain process. This allows you to ensure that you have the inventory to meet customer demand without overstocking or having supply chain disruptions.
Accurate Tracking:
A US warehouse can provide more accurate tracking and monitoring than an overseas provider, allowing you to create informed decision to founded on real-time data about your inventory levels and shipments. The dot com bubble makes this even more important to ensure operations run smoothly.
Services Offered By USA Warehouse
USA Warehouse is a growing steadily business offering services for warehousing and fulfillment to businesses of all sizes. Here are a few of the services they offer:
Compatible Warehousing Services:
Their USA Warehouse is equipped with a state-of-the-art storage site, providing safe and secure storage solutions for all types of products. The future of your business is their priority, and they strive to provide you with the most convenient service available.
eCommerce Solutions:
USA Warehouse can help you set up your online store, enabling you to scale your business and reach new markets. Their fulfillment services allow you to store, pack, and ship products quickly and efficiently.
Logistics Services:
Their experienced professionals are here to provide reliable logistics services so that you can get the most out of your existing resources. With a focus on efficiency and cost-effectiveness, their team will work with you to find the best solutions for your business needs.
Things To Consider When Looking For A USA Warehouse Provider
When working with a USA Warehouse provider, there are several things to consider before making the final decision.
Location:
When selecting a USA Warehouse provider, it's important to consider the location of the warehouse relative to your expected customer base or shipping area. With a provider close to your customers, delivery times may be quicker and shipping costs lower.
Capacity:
Make sure that the USA Warehouse you choose can meet your storage needs. Be sure to assess the size of the warehouse, the number of dock doors, and other important features for storing and shipping.
Technology:
Many USA Warehouse providers offer advanced technology solutions such as an order management system, inventory control, barcode scanning, etc., to help you better manage your business operations. So, make sure to look for a provider that offers these solutions.
Does Your Business Need A USA Warehouse Provider?
If your business is in the USA and you're looking for a reliable warehouse provider, consider engaging with one. A USA Warehouse supplier can offer numerous advantages such as cost-efficient shipping, safe storage and distribution of your products, and convenience and scalability options.
When selecting a warehouse provider, consider their location, size, and services. A provider close to your business can help reduce the cost and sales of transport and delivery and the time your products spend in transit. Further, finding a warehouse with enough space will confirm your interests are stored safely and securely.
Differences Between USA Warehouse Provider And 3PL
USA Warehouse Providers offer the advantage of being based in the United States, making them more accessible and easier to communicate with. This can create a significant distinction between timely customer service and resolving issues. USA Warehouse Providers typically offer customers better shipping rates due to their proximity to major shipping hubs.
On the other hand, 3PL companies have the advantage of having access to a much larger network of warehouses and resources. This can make it easier for them to get goods to customers quickly and give them the flexibility to store and distribute products in multiple locations worldwide.
What Type Of Companies Look For USA Warehouse?
In today's commercial environment, many businesses are finding the need to use a USA warehouse for their operations. Here are some of the most common types of companies that look for USA warehouse services:
Manufacturers:
Many manufacturers rely on USA warehouses to store their inventory and ship it out quickly and efficiently to meet customer demand. With a USA warehouse, manufacturers can store their goods closer to the customer and save on shipping costs.
Distributors:
Companies that distribute products often look for USA warehouses to quickly and easily get their products to their customers without long shipping times. So, USA warehouses are a great way for distributors to stay competitive and meet customer demand.
E-commerce Businesses:
Online e-commerce businesses need fast, efficient storage solutions and may choose USA warehouses to provide them with the goods they need when they need them. With USA warehouses, these businesses can enjoy the convenience of having their goods delivered quickly and efficiently.
Benefits Of Choosing SHIPHYPE For USA Warehouse Fulfillment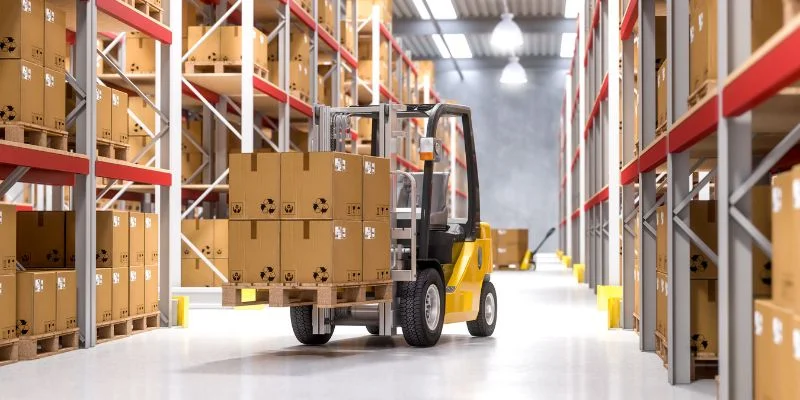 Working with SHIPHYPE for USA warehouse fulfillment offers several benefits. Here are a few of the many reasons why you should consider their services:
Access to Multiple Warehouses:
SHIPHYPE provides access to multiple warehouses located around the US so that you can store and ship your products from the location closest to your customers. This results in faster delivery times and more cost-effective shipping rates.
State-of-the-Art Technology:
Their advanced warehouse software ensures that all your orders are precisely tracked, picked, and shipped as quickly as possible. This means you never have to worry about lost or damaged inventory. So you can be sure your customers get their orders quickly, accurately, and on time.
Experienced Team:
Their experienced team is trained in the latest fulfillment operations, so you can relax and be assured that all your demands will be taken carefully and accurately. So, you can be sure that your customers' orders always arrive on time and in perfect condition.
Request a quote
Fill the form below and our sales team will be in touch.
Don't like forms?
Email Us:
[email protected]