Looking to Outsource Order Fulfillment to a 3PL?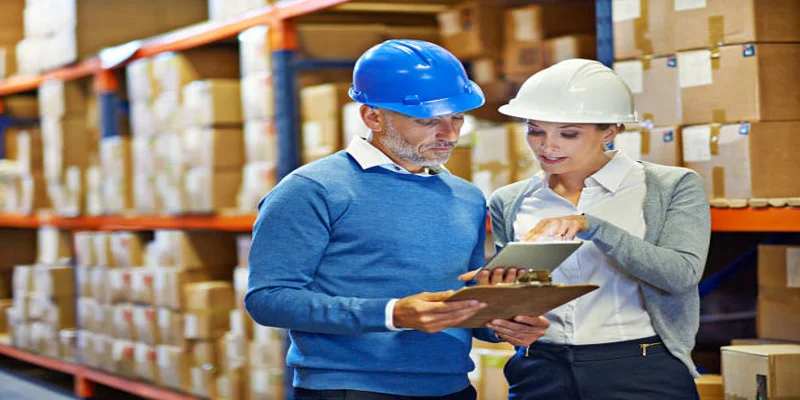 Advantages of Using a Pick And Pack Service in New Jersey
Using a Pick and Pack service in New Jersey can offer numerous benefits for businesses of all sizes. Whether you're a small e-commerce store or a larger retail operation, outsourcing your order fulfillment process can save you time, money, and resources. Let's explore some of the key advantages of utilizing a Pick and Pack service.
Efficient Order Processing
Pick and Pack fulfillment services specialize in streamlining order fulfillment. They have warehouse management systems that handle the entire process, from receiving, storing, processing, and shipping orders. This means that your orders will be picked up accurately and packed efficiently, reducing the chances of errors or delays. With a Pick and Pack service handling your order fulfillment, you can focus on other aspects of your business, such as marketing and customer service.
Cost Savings
Outsourcing your order fulfillment process can save you money in various ways. Firstly, you won't have to invest in warehouse space or equipment, which can be costly. Additionally, Pick and Pack services often have negotiated shipping rates with carriers due to their high volume of shipments, resulting in bulk shipping discounts for your business. Moreover, since you won't have to hire and manage a fulfillment team, you can save on labor costs and avoid the expenses associated with employee benefits.
Quick Market Expansion
With a Pick-and-pack service, you can easily expand your market reach without worrying about managing additional fulfillment operations. With a Pick and Pack service strategically located in New Jersey, you can quickly ship orders to customers throughout the state and beyond. This allows for accelerated growth opportunities while maintaining efficient order processing and delivery.
Access To Advanced Technology
Pick and Pack services use the latest technology to ensure efficient and accurate order fulfillment. This includes advanced warehouse management systems, barcode scanning, automated packaging machines, and real-time inventory tracking. By utilizing these advanced technologies, Pick and Pack services can process orders quickly and accurately, resulting in faster delivery times for your customers.
Services Offered by Pick And Pack Companies in New Jersey
When selecting a Pick and Pack service in New Jersey, it's essential to consider the range of services they offer. Many eCommerce fulfillment services in New Jersey provide additional value-added services such as kitting, custom packaging, warehousing, and shipping services. These services can help streamline your operations and improve the overall customer experience, making it easier for you to grow your business.
Enhanced Customer Experience
By partnering with a Pick and Pack service in New Jersey, you can offer your customers an exceptional shopping experience with customer satisfaction. With fast and accurate order fulfillment, customers will be satisfied with their purchases and more likely to become loyal, repeat customers. Additionally, services like real-time inventory tracking and easy returns processing can further enhance the customer experience by providing transparency and convenience.
Order Tracking And Management
Order tracking and management are crucial aspects of eCommerce fulfillment. Pick and Pack shipping solutions in New Jersey offer comprehensive order tracking, wholesale distributors serving, and management systems that allow you to monitor your orders in real time. This feature gives you peace of mind, knowing that your orders are being processed efficiently and any issues can be addressed promptly.
Kitting And Custom Packaging
Kitting refers to combining multiple products into a single package for shipping. Many Pick and Pack services in New Jersey offer kitting as an additional service, allowing you to create custom packages tailored to your customers' needs. This service can help reduce shipping costs and improve overall efficiency.
Things To Consider When Looking for a Pick And Pack Service Provider
When considering a pick-and-pack service in New Jersey, it's vital to select a provider that aligns with your business objectives and offers reliable, efficient, and comprehensive services. One such company that stands out due to its exceptional offerings is SHIPHYPE.
As a leading inventory warehousing service provider, SHIPHYPE specializes in providing end-to-end order fulfillment solutions, leaving no stone unturned in ensuring that your eCommerce business operates smoothly. Before making a decision, here are some things to consider when looking for a pick-and-pack service provider:
Location:
The location of the Pick and Pack service provider is crucial as it can affect shipping times and costs. Choosing a provider in an area with easy access to major transportation hubs can help streamline your fulfillment center process.
Technology:
It's essential to choose a pick-and-pack service provider that utilizes advanced technology to manage warehouse operations and order fulfillment processes. SHIPHYPE, for instance, leverages state-of-the-art inventory management systems and order-tracking software to ensure accuracy and efficiency.
Customization:
Every business has unique mail-order houses needs, so it's crucial to select a Pick and Pack service provider that offers customizable solutions. SHIPHYPE offers kitting, labeling, and packaging services tailored to your requirements.
Testimonials and Reviews:
Researching customer reviews and testimonials is a great way to gauge the reliability and quality of a Pick and Pack service provider. SHIPHYPE has a proven record of satisfied clients, with glowing reviews highlighting their exceptional services.
Does Your Business Need a Pick And Pack Service New Jersey Provider?
If your business handles many on-demand orders, especially if they come in different sizes and need to be shipped out quickly, then yes, a Pick and Pack service in New Jersey could be helpful.
It saves you time and money by letting experts handle the packing and shipping. You can focus on growing your supply chain business and making your customers happy while they take care of the nitty-gritty details. It's like having a reliable teammate to make sure everything gets where it needs to go hassle-free.
What Type of Companies Look For Pick And Pack Service In New Jersey?
Companies of various types can benefit from a pick-and-pack service in New Jersey. For instance, online stores that sell products, whether big or small, often use these services. Also, retail businesses, especially those with multiple locations, find it useful.
Businesses that send catalogs or promotional materials can use Pick and Pack services. If a company deals with sending out stuff to customers, a Pick and Pack service can make that process much smoother and more efficient.
Why Choose SHIPHYPE For Your Pick And Pack Services In New Jersey?
Regarding reliable and efficient pick-and-pack services in New Jersey, SHIPHYPE is a top choice. With a reputation for excellence and a commitment to seamless order fulfillment, SHIPHYPE offers a comprehensive range of benefits that can greatly enhance your business operations. Let's take a closer look at why choosing SHIPHYPE for your Pick and Pack needs in New Jersey is a smart move.
No Minimums:
SHIPHYPE understands that every business has different shipping needs, and we don't believe in imposing minimum order requirements. Whether you're a small business just starting or a large e-commerce retailer, SHIPHYPE can cater to your pick-and-pack needs with no minimums.
Fast Turnaround Times:
Time is of the essence when it comes to order fulfillment, and SHIPHYPE is dedicated to providing quick and efficient Pick and Pack services. With state-of-the-art technology and streamlined processes, we can process orders and ship them out in record time.
Affordable Rates:
We understand the importance of cost-effectiveness for businesses, so SHIPHYPE offers competitive pricing for our Pick and Pack services. Our rates are transparent and affordable, with no hidden fees or charges.
Reliable Shipping:
With SHIPHYPE, you can rest assured that your orders will be shipped safely and on time. We work with trusted carriers and provide tracking information for all shipments, giving you peace of mind and ensuring happy customers.
Request a quote
Fill the form below and our sales team will be in touch.
Don't like forms?
Email Us:
[email protected]