Looking to Outsource Order Fulfillment to a 3PL?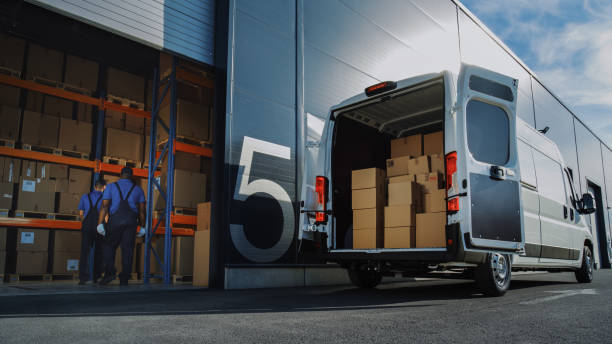 Why Do Middle Market Companies Use 3PLs?
For mid-market businesses, having a reliable third-party logistics (3PL) provider is essential. By outsourcing their transportation capabilities to an experienced 3PL, they can gain insight into their supply chain and create streamlined operations with better inventory control.
This can help them reduce shipping costs while giving them the competitive advantage needed to maintain their market share. Some of the benefits of using 3PL for the middle market include the following:
Reach The Greater Market
With their financial strength, mid-market companies can use 3PLs to reach more customers and sales channels effectively. If they can find the right 3PL, they can leverage their capabilities to access large retailers and gain a bigger market share.
Reduce Fulfillment Challenges
Using a third-party logistics provider is often seen as an effective way for mid-market businesses to handle their fulfillment challenges. The 3PL will have the resources and connections to help them find the right solution for their inventory control and reverse logistics needs.
Reduce Shipping Costs
By using a 3PL, mid-market businesses can significantly reduce shipping costs compared to doing it alone. The cost savings from outsourcing are often seen as a major advantage of working with 3PLs in the mid-market sector.
Streamlined Operations
If the middle market company can find the right 3PL, it can gain from having streamlined operations that are more efficient and cost-effective. This can help them maximize their profits and ensure customers receive their orders on time.
Do 3PLs Work With Middle Market?
Yes, 3PLs are often seen as a great resource for mid-market businesses. It is very common in the U.S. and even internationally for smaller businesses to use 3PLs to reduce their costs and improve service levels.
A mid-market business needs someone to offer customized solutions for your specific product or service needs. Many 3PLs understand this and have extensive knowledge of the logistics business's various aspects, making them the ideal partner for many mid-market companies.
The ability to access a larger pool of resources and experienced teams that can offer best-in-class solutions for your business needs is invaluable. 3PLs provide an enormous advantage over smaller providers who might not have the same level of expertise or experience in logistics.
SHIPHYPE can provide a wide range of services that can help mid-market businesses, no matter the size, find the perfect 3PL for their needs. From finding the right 3PL to negotiating contracts and managing payment terms, SHIPHYPE has you covered.
Why Is It Hard For Middle Market Companie To Find A 3PL?
Mid-market companies require sales channels, customer service, and the ability to manage their inventory, which can be difficult for mid-market companies to find with a 3PL. Finding a 3PL that understands the unique needs of mid-market companies is often challenging.
Many 3PLs are too large and might not understand the nuances of specific product categories or services that may be needed. Additionally, the cost and complexity of using a 3PL can be too great for some mid-market companies.
Fortunately, SHIPHYPE can provide an easy solution to this problem. With our extensive network of 3PLs, we cancan match you with the best 3PL that understand your needs. We can help you negotiate better contracts, manage payment terms, and provide the necessary resources to ensure your mid-market business has the best 3PL solution.
What To Look For In A 3PL If You Are A Mid-Market Company?
When looking for a 3PL, it is important to consider their services and how their solutions will fit into your business model. The right 3PL should be able to provide you with value-added services such as inventory management, order fulfillment, and customer service. When searching for a good 3PL, you will consider the following:
Search Your Industry
Look for 3PLs specializing in your industry and having the necessary experience to deliver your services. Their supply chain transportation services should be tailored to meet your needs.
Look For An Experienced Team
Find out how long the 3PL has been in business and what kind of experience they have in the industry. They should also be able to provide references from other clients within your industry who can attest to their services.
Get The Right Price Point
When selecting a 3PL, you want to ensure they provide services at a competitive price. While the cheapest option is not always the best, looking for a provider who can offer great value without breaking the bank is important.
For mid-market companies looking to find the perfect 3PL partner, SHIPHYPE can help them find the best 3PL for their needs. Our expansive network of providers allows us to provide comprehensive solutions tailored to each mid-market business.
Problems You Will Face When Searching For A 3PL As A Middle Market
When looking for a 3PL, mid-market businesses may face some of the following problems:
The right 3PL might not be available in their area
Finding an experienced provider that understands their product category or services
Negotiating contracts and payment terms
Having access to the right resources and teams needed for efficient operations
These are just a few problems mid-market companies may face when searching for a 3PL. Fortunately, SHIPHYPE can help overcome these issues by providing access to experienced teams and resources tailored to meet your needs.
Why Choose SHIPHYPE As Your Fulfillment Partner?
Middle-market businesses are in a unique position regarding 3PL fulfillment services. They need the same high-quality, reliable service as larger companies but don't always have the resources for an expensive, custom solution. That's why SHIPHYPE is the perfect partner for your middle market business. We offer a wide range of flexible services, including:
Real-Time Inventory Management
SHIPHYPE's fully integrated inventory management system provides up-to-the-minute updates on your stock levels so you can always be sure that your customer's orders are fulfilled quickly and accurately.
Order Fulfillment
Our highly trained team will ensure order accuracy and ensure your orders are picked, packed, and shipped as quickly and efficiently as possible, with no wasted time.
Returns Management
Our returns specialists will handle all customer returns quickly and professionally, helping to ensure your customers are always satisfied.
Omni-Channel Fulfillment
SHIPHYPE's omnichannel fulfillment means you can easily ship orders through multiple channels, ensuring your customers get their goods when needed.
24/7 Customer Support
Our customer support team is available 24/7 to answer any of your questions and assist with any issue.
No matter what kind of middle market business you're running, SHIPHYPE can handle all your 3PL fulfillment needs. Our advanced technology, commitment to quality and customer service, and flexible services make us the perfect partner for your business. Contact us today to learn more about how SHIPHYPE can help you succeed.
Request a quote
Fill the form below and our sales team will be in touch.
Don't like forms?
Email Us:
[email protected]