Looking to Outsource Order Fulfillment to a 3PL?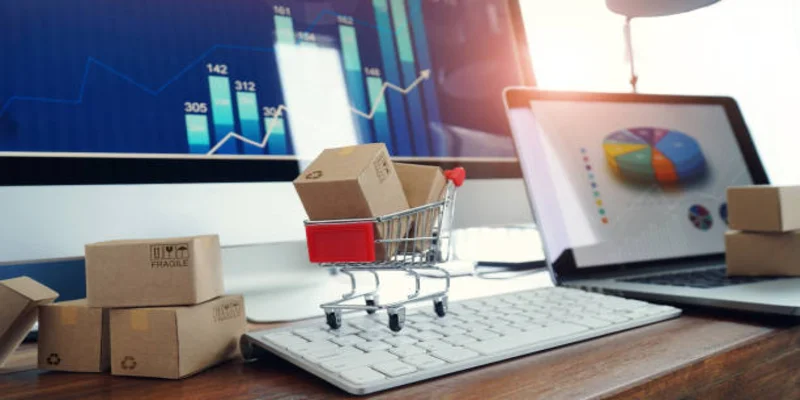 Advantages Of Using An eCommerce 3PL in Ontario
Canadian businesses have emerged as leaders in eCommerce due to their numerous advantages. This includes access to a huge market, lower shipping costs, and many other benefits of operating an online store. As your business grows and expands, you may need to consider using eCommerce fulfillment services, or Third-Party Logistics provider in Ontario.
Canadian businesses can use third-party logistics (3PL) services to ensure customers receive their orders quickly and accurately. By partnering with a reliable eCommerce order fulfillment in Ontario, you can ensure your products get delivered on time and as expected. Here are some main benefits of working with an eCommerce fulfillment provider in Canada.
Cost-Effective Shipping
With 3PL, you don't have to worry about the expensive costs of shipping and handling your products. Your 3PL provider has access to discounts and special offers from major carriers like FedEx, UPS, DHL, and Canada Post that can help you save money on every order. Furthermore, your provider can help you manage returns more efficiently, reducing the cost and time of processing refunds.
Flexible Services
An eCommerce 3PL in Ontario will provide various services tailored to your unique needs. From pick-and-pack services to personalized kitting and assembly, they have the expertise and resources to meet your diverse needs. In addition, you can also take advantage of their secure storage facilities and warehousing services so that you have access to a steady supply of inventory.
Third-Party Logistics Benefits
Entrusting the management of your orders, returns, and other logistics processes to an eCommerce 3PL in Ontario will help you to save time, money, and resources. Their team is well-trained and experienced in providing efficient solutions to increase productivity and accuracy while simultaneously lowering costs. With their assistance, you'll be able to streamline your operations, reduce delays due to shipping issues, and deliver goods faster for improved customer satisfaction.
Benefits of Working with An eCommerce 3PL in Ontario
E-commerce businesses of all sizes and industries can benefit from outsourcing their logistics operations to fulfillment centers. As a Canadian company, working with a 3PL in Ontario can provide the following benefits:
Customizable Solutions
Each company has different needs when it comes to its logistics operations. An experienced eCommerce 3PL in Ontario will be able to provide you with tailored solutions that meet those requirements and fit within your budget.
Improved Efficiency
An efficient 3PL in Ontario can help your business streamline its logistic operations and reduce costs. This will allow you to focus more on the core aspects of running your company rather than managing complex logistics.
Skilled Professionals
An eCommerce 3PL in Ontario offers a team of skilled professionals experienced in handling all types of shipments, from small parcels to large pallets. With their expertise, you can rest assured that your shipments will arrive on time and without any hassles.
Cost Savings
With the help of an eCommerce 3PL in Ontario, you can save on warehousing costs and courier expenses. This translates into greater cost savings for your business, which you can't afford to ignore, especially in these tough economic times.
High-Speed Delivery
E-commerce 3PLs are equipped with the latest technology and systems, ensuring quick shipment processing and delivery. This means faster turnaround time and higher customer satisfaction scores, helping your business grow even more.
With eCommerce 3PLs like SHIPHYPE, you can choose from a wide range of services and features. This way, you can customize your shipping needs according to your business requirements and budget. With multiple carriers, you will surely find the right solution for your business.
Services offered by eCommerce 3PL in Ontario
Online store or an eCommerce retailer? SHIPHYPE has your back. We offer comprehensive services, including order fulfillment, customer shipment tracking, inventory management, and more to eCommerce platforms. Our solution is tailored to the needs of eCommerce retailers in Canada, with solutions for both large and small businesses. The services offered by eCommerce 3PL in Ontario are:
Warehouse Management Services
Our state-of-the-art warehousing facilities in Ontario ensure secure storage and efficient management of your inventory. We employ advanced inventory tracking systems to update you on stock levels and streamline order fulfillment.
Order Fulfillment
Our dedicated team is equipped to handle order fulfillment with precision and speed. From picking and packing to shipping and delivery, we ensure accurate and timely order processing to enhance customer satisfaction.
Custom Packaging and Branding
Stand out from the competition with our custom packaging and branding options. We help you create a memorable unboxing experience that aligns with your brand image, leaving a lasting impression on your customers.
Returns Management
Handling returns can be complex, but our e commerce fulfillment services simplify the process. We manage returns efficiently, conduct quality checks, process refunds or exchanges, and update your inventory accordingly.
SHIPHYPE is sourcing the best materials and technology available to bring you a unique combination of quality and affordability. With customer service as our top priority, we're sure your business will reap the rewards of having us on board.
Things To Consider When Looking For An eCommerce 3PL in Ontario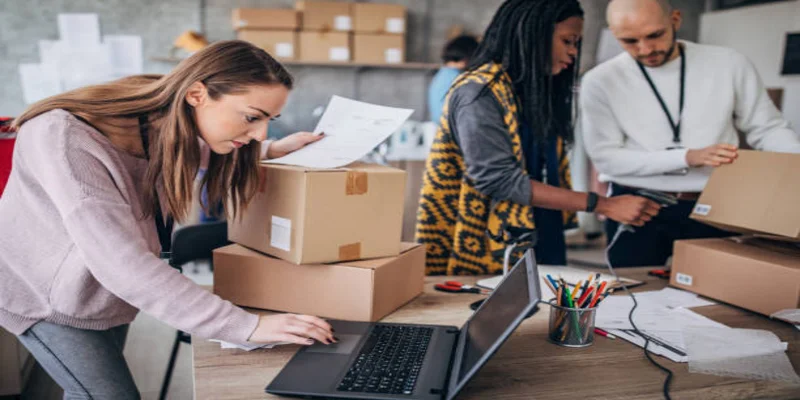 Every eCommerce business desires to have a smooth and efficient logistics process. It is important to look for a 3PL partner with extensive experience in eCommerce shipping. Certain things that should be considered when looking for an eCommerce 3PL in Ontario include:
Quality of Service
Make sure the 3PL company you choose offers excellent customer service with a friendly and knowledgeable team ready to answer any questions or concerns.
Expertise
Partnering with a 3PL with extensive experience in eCommerce fulfillment is important. Having a partner who is deeply familiar with the process can help your business save time and money and make sure everything runs smoothly.
Modern Technology
Ensure the 3PL company you choose has access to comprehensive technology solutions, such as automated inventory management systems, customer order tracking, integrated shipping options, and more. This will ensure your business remains efficient throughout the order fulfillment process.
Does Your Business Need An eCommerce 3PL Provider?
In today's fast-paced online marketplace, having a competitive edge is essential. That's why your business needs an eCommerce 3PL provider. You can unlock a world of possibilities by leveraging their expertise in inventory management, order fulfillment, and logistics.
From scaling your operations seamlessly to improving delivery speed and accuracy, a 3PL partner empowers your business to focus on what truly matters, building your brand, expanding your customer base, and driving revenue. Say goodbye to logistical headaches and embrace the power of an eCommerce 3PL provider to propel your business toward unrivaled success.
What Type Of Companies Look For 3PL Services In Ontario?
In Ontario, a wide range of companies across various industries seek the valuable services of 3PL providers. From burgeoning eCommerce startups to established retail giants, businesses of all sizes benefit from the expertise and resources offered by 3PL providers. Manufacturers and distributors rely on 3PL services to optimize their supply chain, streamline operations, and meet customer demands efficiently.
Additionally, companies in the fashion, automotive, electronics, and food and beverage sectors find immense value in outsourcing their logistics to 3PL providers, allowing them to focus on core competencies while gaining a competitive edge in the market. Whether you're a growing enterprise or an industry leader, harnessing the power of a 3PL provider in Ontario can revolutionize your business and drive sustainable growth.
Why Choose SHIPHYPE?
The market has a lot more options than 3PL. So why should you choose SHIPHYPE? With our quick turn-around times and best-in-class customer, we offer unmatched value for your money and a range of quality services that can help enhance your supply chain operations.
We are not limited to logistics only and can provide you with hands-on expertise in inventory management, warehousing, and fulfillment. Our comprehensive suite of services includes:
Order Management Made Easy
Managing orders becomes effortless with SHIPHYPE's intuitive platform. You can easily track and fulfill orders, split shipments, and handle returns seamlessly. The centralized dashboard provides a comprehensive overview of your order status, empowering you to stay organized and in control.
Multi-Carrier Shipping
With SHIPHYPE, you gain access to a wide network of trusted carriers, allowing you to compare rates and select the most cost-effective and reliable shipping options for your business. This flexibility ensures efficient order delivery while optimizing your shipping costs.
Real-Time Tracking
SHIPHYPE provides real-time tracking capabilities, allowing you and your customers to monitor the progress of shipments at every stage. This transparency enhances customer satisfaction, reduces inquiries, and builds trust in your brand.
If you are searching for a comprehensive, reliable, cost-effective shipping solution, then SHIPHYPE is your ideal partner. Our intuitive user interface lets you quickly compare rates and select the best shipping option to suit your business needs. Contact us for more information.
Request a quote
Fill the form below and our sales team will be in touch.
Don't like forms?
Email Us:
[email protected]