Looking to Outsource Order Fulfillment to a 3PL?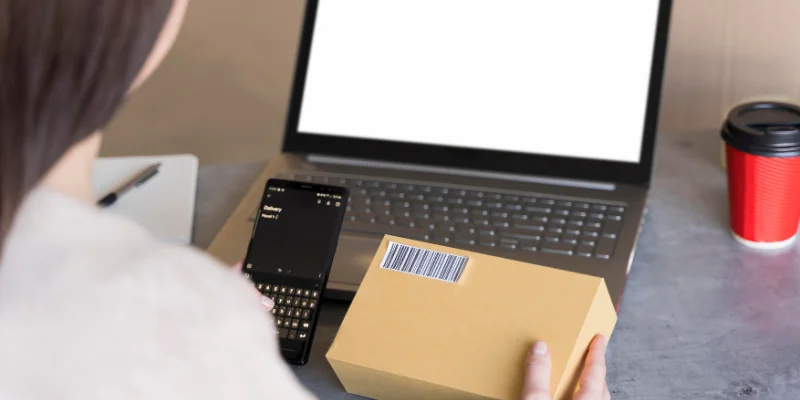 How To Fulfill Lightspeed Retail Orders?
Using a 3PL (third-party logistics) provider is the most efficient way to fulfill orders from Lightspeed Retail. A third-party logistic provider can handle all aspects of order fulfillment, such as warehousing, shipping, and customer service. This allows your business to focus on selling products instead of managing details like warehouse storage and shipment tracking.
To get started, you'll need to find a reliable 3PL provider who understands the needs of your business and integrates with Lightspeed Retail's platform. After signing up for the service, you can quickly transfer data about orders from Lightspeed Retail and have your third-party logistic partner take care of order fulfillment.
How 3PLs Help Fulfill Lightspeed Retail Orders?
3PLs, or third-party logistics providers, are a great way to fulfill orders from an online store like Lightspeed Retail. Online stores can process more online orders and keep up with customer demand by outsourcing the order fulfillment process – including warehouse operations and shipping labels to a reliable 3PL such as ShipBob.
The 3PL's staff can then take over receiving, storing, and packing inventory for shipping. They also handle any packaging needs and create a custom shipping label with all the necessary information. This way, businesses can handle in-house inventory or deal with large shipments.
By taking advantage of 3PL's services, businesses no longer have to worry about the hassle of managing their warehouse. Instead, they can focus on more critical tasks such as marketing and customer service.
How Do 3PLs Connect With Lightspeed Retail?
Using 3PLs (third-party logistics providers) is a great way to link Lightspeed Retail with other platforms. By integrating Lightspeed Retail with a 3PL, businesses can quickly and easily sync multiple orders, boost customer experience, and ensure real-time inventory updates.
Syncing Multiple Orders:
Connecting Lightspeed Retail to a 3PL can help businesses sync multiple orders across different platforms. This makes it easy for businesses to keep track of all their orders, no matter where they come from.
Improving Customer Experience:
Integrating with a 3PL can also improve the customer experience by providing faster shipping times and accurate order tracking information. This helps customers trust your business and leaves them coming back for more!
Real-Time Inventory Updates:
With a Lightspeed Retail POS system integrated with a 3PL, businesses can ensure their inventory is always up-to-date and accurate. This helps businesses better manage their stock and keep customers informed of availability.
Benefits Of Outsourcing Lightspeed Retail Fulfillment Needs
Outsourcing your Lightspeed Retail fulfillment needs to a 3PL has many advantages. It can be the asset you save time and money, expand into new markets, and ensure quality assurance of orders.
Cost Effectiveness:
Working with a 3PL for Lightspeed Retail can save you money. Outsourcing your fulfillment needs eliminates the need to invest in expensive infrastructure and costly labor costs associated with managing inventory and order fulfillment.
Global Reach:
A 3PL for Lightspeed Retail offers access to global distribution networks, allowing you to expand your reach into new markets. The global networks give you access to more giant warehouses and distribution centers, which helps reduce shipping costs and delivery times.
Quality Assurance:
Working with a 3PL ensures quality assurance and service levels, as they specialize in retail fulfillment and have the skills and resources to handle any order. Because they have the personnel, training, and experience to ensure all orders are fulfilled quickly, accurately, and on time.
Things To Consider When Looking For A 3PL For Lightspeed Retail Orders
Several key factors must be considered when searching for a 3PL to manage Lightspeed Retail order fulfillment. Here are some things to remember when looking for the right provider.
Compatibility With Lightspeed:
The best 3PL for Lightspeed Retail orders should have an integrated system compatible with Lightspeed's systems and software. This will help ensure all your order information is synced accurately and shipped on time so that you can continue to provide excellent customer service.
Cost-Effective Solutions:
When searching for a 3PL for Lightspeed Retail orders, it is essential to consider cost-effectiveness. It will be an asset if you are looking for a provider that can provide you with the best overall value while meeting your unique needs and negotiating any additional fees or charges that may be necessary.
Scalability:
When looking for a 3PL for Lightspeed Retail orders, you should ensure they can meet your business's current and future needs. It is vital to find a provider that can scale your business as it grows because this will allow you to maintain consistent customer service.
Top 5 Options For Lightspeed Retail Order Fulfillment
Lightspeed Retail is a prevalent point of sale and e-commerce outlet offering diverse order fulfillment options. We will examine the top five options for Lightspeed Retail order fulfillment.
SHIPHYPE
In-store pickup
Local delivery
Dropshipping
Multiple warehouse support
By offering the top five options for Lightspeed Retail order fulfillment, retailers can increase customer satisfaction and streamline operations.
Why Choose SHIPHYPE As Your Fulfillment Partner?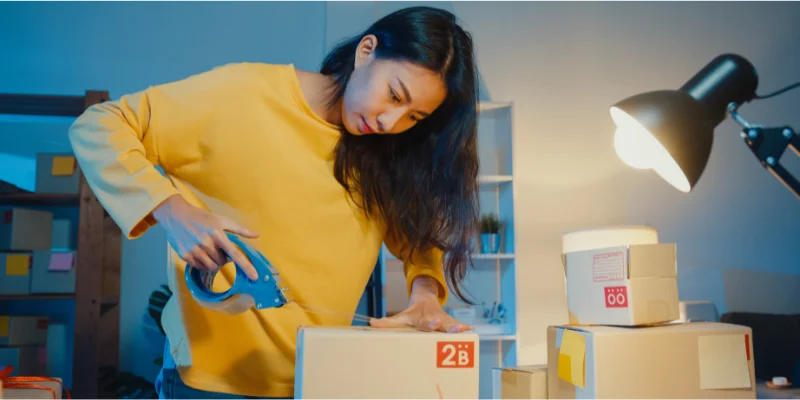 SHIPHYPE is the perfect 3PL for Lightspeed Retail customers looking for top-notch services at an affordable price. Their highly experienced team of professionals can guarantee your orders' accuracy, speed, and quality.
World-Class Warehousing & Fulfillment:
SHIPHYPE offers many warehousing and fulfillment services for Lightspeed Retail customers, including order processing, inventory management, packing, and shipping solutions. Their team of experienced professionals guarantees each order's accuracy, speed, and quality.
Affordable Pricing:
Their 3PL for Lightspeed Retail services are highly competitively priced, and we'll match or beat any recognized competitor's pricing. They also offer flexible payment terms to ensure that their solutions fit the budget of any size business.
Dedicated Account Management:
At SHIPHYPE, each customer is assigned a personal account manager. Their customer service team is available 24/7 to answer any questions and provide the best solutions for your business. Because you can reach us in real-time, you can be confident that your customers will receive their orders quickly and without any issues.
Request a quote
Fill the form below and our sales team will be in touch.
Don't like forms?
Email Us:
[email protected]